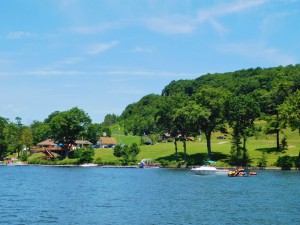 The local kids in our area recently returned to school this week along with many other counties here in Western Maryland. Seems too early for school but at least we have another weekend to squeeze in some summer fun before Labor Day arrives. If you are visiting our area for the week, don't forget to stop by the Farmer's Market in downtown Oakland on Wednesdays and Saturdays from 10am – 1pm. So many great choices of fresh fruits, veggies, baked goods and more. Because every vendor doesn't come every week (although most do), you always get a variety of different tables. There was a vendor from Pennsylvania there on Wednesday that was pedaling some stunning pottery pieces. Candles, handmade carved wooden crafts, quilts, and list goes on. It's also a great chance to check out some of the neat shops in Oakland like the Book Market & Antique Mezzanine which offers everything from the latest best sellers to a large selection of kid's books and toys. The back of the store showcases some amazing antiques for sell. Definitely a neat store and worth the stop! It's a perfect time to capture some of the charm of our small town flair.
If you haven't made your plans for Labor Day yet, I suggest that you call now as our availability is starting to become limited. It's one last chance to make unforgettable summer memories and I can think of no place better to do this than here at Deep Creek Lake. Imagine you and your family spending the weekend boating and water tubing on the water. Rent a jet ski for an early morning romp around the McHenry cove or maybe a relaxing kayak trip is just what you need. F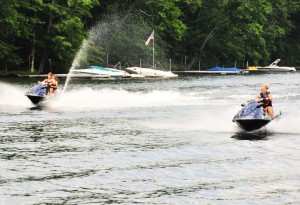 or the outdoor adventurers, hiking and mountain biking are great options especially if you head to one of the many state parks in the area. Swallow Falls State Park showcases the largest free fall standing waterfall in the state of Maryland and is absolutely breathtaking to see. Wisp Resort offers a bevy of fun activities whether you choose to zip line down the mountain, ride the mountain coaster, play a friendly game of disc golf, and so much more. Only 3 ½ hours from the Washington D.C. / Baltimore area and 2 ½ from Pittsburgh, it's a relatively short drive. Give us a call today (1-866-351-1119 or go online www.deepcreekvacations.com ) and let us help you find the perfect vacation home for your next Deep Creek stay. Lakefront homes are going fast so make sure you call today! We can't wait to see you at the lake!