Hard to believe we are already closing out the month of October. Next stage: Snow. At least more than likely we will start to see little flakes here and there. The temperatures are starting to dip at night which means it's "let's be lazy & lounge around the fireplace" time. Many of our vacation rental homes have either a wood fireplace or a gas fireplace, as it is a popular amenity that is often requested when a guest is trying to find the perfect home. If you have questions regarding what your home has, please feel free to call in and speak to your Reservationist or go online and check under the Amenities Section. (www.deepcreekvacations.com or 1-866-351-1119).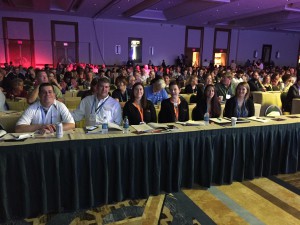 The Taylor-Made Team recently returned from the Annual VRMA (Vacation Rental Managers Association) conference held in New Orleans this week. It's always an incredible informative and fun conference which gives us the chance to network and share ideas with others in our industry. It's also a huge eye-opener on how incredibly large and expansive the Vacation Rental Industry really is! The chance to take classes, boot camps, round tables and presentations by the best in the business is always exciting! The fact that this year is the 30th Anniversary of VRMA definitely added to the excitement.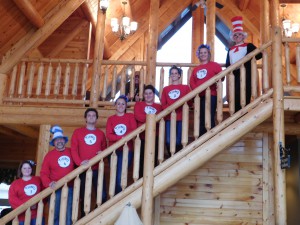 Our Taylor-Made Family also got in the Halloween spirit today by dressing up and having a pizza party. Major props are going out to our entire Owner Representative staff who embraced the fun and dressed as Cat in the Hat and Thing #1 through Thing #7! A huge thank you to the Taylor-Made bosses for once again treating us to lunch. (If you happen to still be in the area and are hungry, stop by! Someone left it up to me and I clearly over-ordered (normally those maintenance/ hot tub techs/ and lawn care crew devour it all!) Speaking of which, we would like to wish everyone a festive and fun Halloween and certainly hope that you get nothing but treats & no tricks. Don't forget to change your clocks back an hour this Sunday as well (Spring Ahead; Fall Back!). Give us a call and let us help you plan your next Deep Creek adventure. We can't wait to see you at the lake!