Exciting things have been going on at the Taylor-Made Deep Creek Vacations & Sales office lately. The first is a shout out and giving props to ourselves! Recently voted #3 in Best New Websites for 2015 by VRM Intel Magazine, we are rather proud of our newest accomplishment. If you haven't had the chance to check out our new website, please do www.deepcreekvacations.com . Not only is it very User Friendly but the guests are able to basically access any information about the house they are interested in reserving. Bright, bold pictures help you get the complete visual and the list of amenities lets you know what to expect the home to provide. This can be very useful throughout the year but one prime example of this is if the home has Air Conditioning or not. Because our temperatures tend to run lower than most of our surrounding cities, some of the homes do not have AC and simply rely on open windows and ceiling fans. An important fact to check on if this is an essential amenity for you and your guests. Have a really picky and somewhat fussy multi-family that you will be hosting? Go on the interactive floor plan so that you can maneuver your way around the home. This is great when you are trying to figure out sleeping arrangements or just to see the general layout. We've also added lots of great local information, your rental information and some fantastic photos as well. Well worth checking out.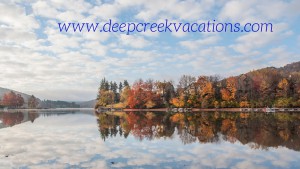 The Thanksgiving holiday is quickly approaching and we highly encourage those visiting us during that time to stop over at the Garrett County fairgrounds for the Festival of Trees on the 27th and 28th. Featuring all kinds of beautifully decorated trees, wreaths, crafts and more, it is truly like walking through a winter wonderland. The kids will love getting their picture taken with Santa and Mrs. Claus as well as getting to sit in Frosty's sled. A very fun, family friendly way to start off this festive time of year!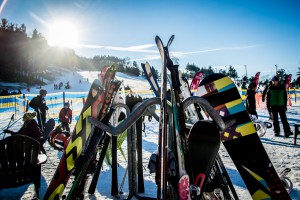 Speaking of getting ready for festivities, if you are one of those guests that love to take advantage of Black Friday Specials, then don't forget to keep an eye out for our mass e-mail, website, and Facebook for some incredible deals on your next Taylor-Made vacation (1-866-351-1119 if you would like to speak to one of our Reservationist!) The weatherman has been whispering the "S" word over the last few days so there is a chance we may see some of the fluffy stuff this weekend. A perfect time to come to the mountains, give us a call. We can't wait to see you at the lake!