While we have been teased with some snow dusting, we have not yet experienced a true Garrett County winter storm yet. We are being patient however, and still enjoy being outside in the warmer than normal temperatures.
If you are in the area this weekend, we recommend that you head over to Bear Creek Traders Christmas Open House running from Thursday the 10th through Sunday the 13th daily. For these 4 days, they are offering everything in the store @ a 20% discount! What a great deal! Trust me, you will definitely find something for everyone on your list at Bear Creek! NFL goodies, Deep Creek apparel, home décor, kid's gifts, pet items, the list is truly endless (including what appears like an old fashioned candy bin filled with lots of sweet tooth goodies!). They also have a wonderful supply of winter wear; hats and clothes for kids of all ages and even stylish scarves and coats for women! Jewelry! Did I mention that they have jewelry? Earrings, rings, necklaces, watches, so many pretty things. The first thing that will catch your eye though is the big Santa Claus statue that greets you walk in the door. He already posed and camera ready! For those friends of yours that love to add to their holiday décor, they offer a great selection of everything from snowmen figurines, candles, Christmas tree decorations and much more! They will also be running some of their special December bargains and giving out a complimentary gift with each purchase (Who doesn't love free gifts?). Definitely worth stopping by!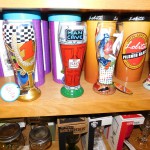 Now is the perfect time to plan your winter weekend getaway! Give Taylor-Made Deep Creek Vacations & Sales (1-866-351-1119 or online www.deeepcreekvacations.com) and let us help you find the perfect vacation home for you and your friends! We are always running some fantastic last minute specials so please make a point of visiting our Specials Page if you are looking for a last minute escape!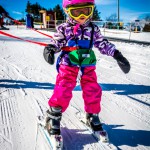 Don't forget to check us out on Facebook and Twitter as well for the most up to date Deep Creek news (plus we like to post a lot of awe-inspiring photos of Deep Creek Lake! Give us a call today, we can't wait to see you at the lake! #deepcreeklake #weekendgetaway