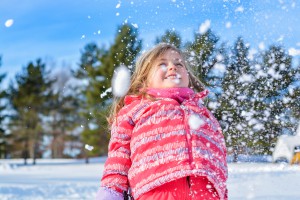 Garrett County and most of the East Coast got a large dose of snow last weekend thanks to winter storm Jonas. This, of course, was awesome for Wisp Resort and for the skiing fanatics. Currently they have 28 trails open and fresh snow is coming down as I type this. Basically it's a perfect time to plan an impromptu ski trip with your friends and family. We're offering some amazing last minute discounts on some of our vacation rentals.
One of our most popular homes, American Pride, is now offering over $150 off this weekend's stay. Located in the prestigious community of Blakeslee, this home offers all of the comforts of home and more! The Great Room is extremely inviting with plush leather sofas, a large flat screen TV, and a cozy gas fireplace. For those that have a passion for cooking, the gourmet kitchen offers stainless steel appliances, gorgeous granite countertops and is fully stocked with everything you need whether you are creating a large feast or just a simple lunch. Downstairs in the Family Room, you and your guests can engage in a fun game of pool or just watch movies on the flat screen TV. Of course if you are spending the day at Wisp skiing or snow tubing, you have the luxury of knowing that the outdoor bubbling hot tub is waiting when you get home. Another great perk to this home is that guests have use of the community indoor swimming pool. It's quite large and is a perfect way for the family to spend a lazy afternoon. American Pride is definitely one of Deep Creek's premiere vacation homes and one that many of our guests return to time and time again. Again this weekend we are offering a huge discount so I highly recommend that you take advantage of this amazing deal!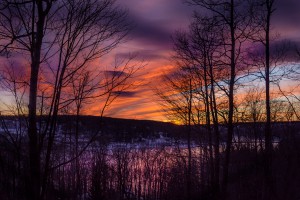 On another note and just a reminder that the annual MSP/NRP Deep Creek Dunk is on February 20th and it's easily one of our most popular festivals! Not only is it for a wonderful cause (it benefits Maryland's children and adults with intellectual disabilities, as they enjoy the life-changing benefits of participating with Special Olympics Maryland) but it's become a winter time tradition for many. That and it's a lot of fun. Even for those choose not to dunk, it's highly amusing seeing some of the extremely elaborate costumes that people come with and the facial expressions of those when they hit the water is priceless! If you haven't made plans to attend the 2016 Deep Creek Dunk, give us a call (1-866-351-1119 or online www.deepcreekvacations.com) and we will happily help you find the perfect vacation home for you and your guests. We can't wait to see you at the lake!