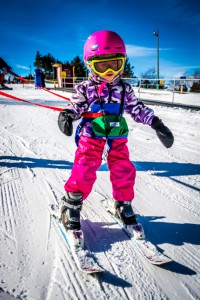 After much anticipation, Deep Creek Lake winter weather has arrived! Wisp Resort is getting ready to operate on full gear very soon.
Currently there are 8 trails open including the snow tubing park, mountain coaster and ice skating rink so now is the ideal time to visit Deep Creek Lake.
For those that like to try something a little different, snow shoeing is also another adventurous activity to try while you are in the area. All Earth Eco Tours does some amazing tours throughout the Swallow Falls State Park area and is the perfect activity for the whole family (As one who is well known to be Adventure Challenged, i.e. clumsy, even I can say that I can accomplish this and I loved it!)
There are also various places to go cross country skiing around the area so don't forget to ask about some of our favorite places to go when you call in! It's always so surprising that we still get asked "What things are there to do at Deep Creek?" when we always answer "Everything!" Offering lots of terrific last minute specials on our Deep Creek Lake rentals, our Reservationists are ready to help you find the perfect home for your winter getaway! Give our office a call today (1-866-351-1119 or online at www.deepcreekvacations.com)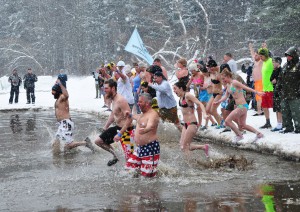 If you haven't made plans yet, don't forget that the 18th Annual MSP/NRP Deep Creek Dunk is coming up on February 20th. What has truly become a true Deep Creek Lake tradition for many, it is also a wonderful opportunity to help adults and children with special disabilities so that they may experience the joy of participating in the Maryland Special Olympics! Granted taking on the frigid waters of Deep Creek is no easy task but great fun is had by all and the costumes and outfits that you get to see is so worth it! Kiss, Pee Wee Herman, and Teen Wolf are just some of the many creative people you get see run in the water! Again, all for a great cause. Do you dare to dunk?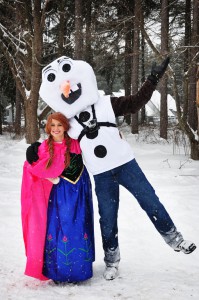 Again, you must call us here at Taylor-Made Deep Creek Vacations and let us help you find the home that fits your needs! The Snow is here! We can't wait to see you at the lake! #deepcreeklake #skiwisp #daretodunk