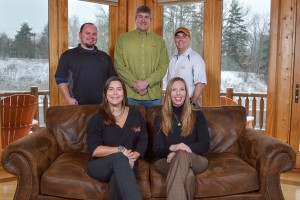 There has been a whirlwind of enthusiasm swirling around the Taylor-Made offices these days! The obvious being the snowfall we received this week and that Wisp is now ready to handle the many skiing enthusiasts that are joining us in the mountains this weekend! Not only does Wisp have a bevy of fun filled activities going on, it's also the perfect time to go hiking in the numerous State Parks in our area! We are looking forward to greeting our guests and helping them plan an adventurous weekend!
Taylor-Made Deep Creek Vacations & Sales is also very excited and pleased to welcome Betsy Spiker Holcomb as the co-owner of our Deep Creek Real Estate Division. Betsy, who was born and raised in Garrett County, brings a vast knowledge of Garrett County and an extensive background of Real Estate experience with her.
Taylor-Made Deep Creek Vacations hit a milestone in 2014 with the expansion of a new Real Estate Division to the company. Acknowledging that a large portion of vacation rental homes were on the real estate market, it seemed only sensible to create a "one stop shop" for both buyers and sellers to handle all of their real estate and property management needs. Proudly welcoming well known Real Estate Agent & Sales Broker Jay Ferguson as co-owner, this vision quickly came to fruition. The company has continued to thrive and the Real Estate Team was proud to say that by the end of 2015, over 55 homes were sold with $16 million in volume.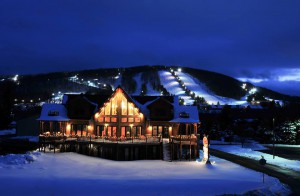 Recently, Betsy made the choice to become co-owner of the Taylor Made Real Estate Company. Jay stated, "I am thrilled to add Betsy to our Taylor-Made family. It's incredibly rare to add an agent with such an established brand and with such vast experience, let alone her production in our market. Perhaps the most impressive to me is her hands-on involvement in our community and her commitment to excellence." Betsy, we warmly welcome you to the Taylor-Made Family!