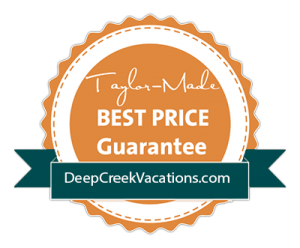 When you're searching for the perfect Deep Creek Lake vacation rental for your family, there are a variety of things you look at – Does it have the right number of bedrooms?  Is it in the location that you love best?  How many can it accommodate?  Of course, the most important criteria is the price of the home and if it is within your budget.
Recently, HomeAway, VRBO, and VacationRentals implemented a "traveler fee" to reservations booked through their websites.  It varies from 4%-10% of the total value of the booking (not to exceed $499).  When booking through these sites, you can review the fee by looking at "view details" of the booking section.
Why pay more for your vacation when you don't have to?
We list our homes on these sites in order to give our properties maximum visibility.  In light of this recent change, we encourage you to make your reservations for Deep Creek Lake vacation homes directly through www.deepcreekvacations.com or call 1-866-351-1119.
We appreciate our guests and understand that vacations are an investment.  We always want you to get the best value when you choose one of our homes.