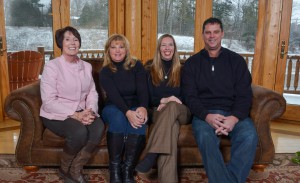 Recently, Taylor-Made Deep Creek Vacations & Sales proudly announced that Betsy Spiker Holcomb is now a co-owner of our Real Estate Company. The excitement continued when we got to announce that Betsy also brought her Real Estate Team with her which consists of Bob Holcomb, Karen Myers, and Karen Doerr. Each member has worked with Betsy for many years and together the team brings a true sense of unity as well as their vast knowledge of Deep Creek Lake and Real Estate experience.
Bob Holcomb has over 23 years of experience in golf course construction including the impressive Lodestone Golf Course on top of Wisp Mountain. He quickly fell in love with Deep Creek Lake and Garrett County. As a Buyer Specialist, he uses his extensive knowledge and wisdom of the area, to assess his client's needs and is a true asset to the Real Estate Team. Asking Bob how he felt about joining the Taylor-Made team he quoted, "I couldn't be more excited to have this opportunity with such an amazing group of people. Taylor-Made is a family-based business that treats their employees and clients with integrity and respect.  You can feel the positive and professional aura when you walk through the door.  With the combination of a strong support staff and the use of cutting-edge technology, I think we can represent a significant portion of the real estate market share at Deep Creek Lake."
Well-known throughout the area, Karen Myers is a true real estate consultant and brings a wealth of Garrett County Real Estate knowledge and experience to both buyers and sellers. Her list of accomplishments is immense as she as taught the real estate pre-licensing course or trained nearly 40% of Garrett County Realtors, assisted in the development of 50 subdivision communities, guided a Planned Residential Development and dealt with governmental regulation at all levels- local, state and federal. It's easy to see how her keen insight into Deep Creek Lake real estate will benefit area buyers and sellers as well as our team.
Karen Doerr is a licensed Assistant, Transaction Coordinator and Marketing Specialist to Betsy and her team.  She has handled the marketing of hundreds of properties over the last 12 years and is the very best at what she does. Clearly her experience and background will be greatly appreciated by both the Taylor-Made Team and to the clients that she interacts with on a daily basis.
If you're interested in more information on Deep Creek Lake real estate, call 1-866-351-1119, Ext. 3 or browse area listings now.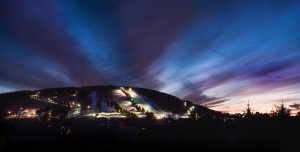 As the Taylor-Made Family continues to grow in both the Real Estate field and Vacation Rentals, our goal of "Creating Memories & Exceeding Expectations" is still and always will be a #1 priority. We can't wait to see you at the lake!