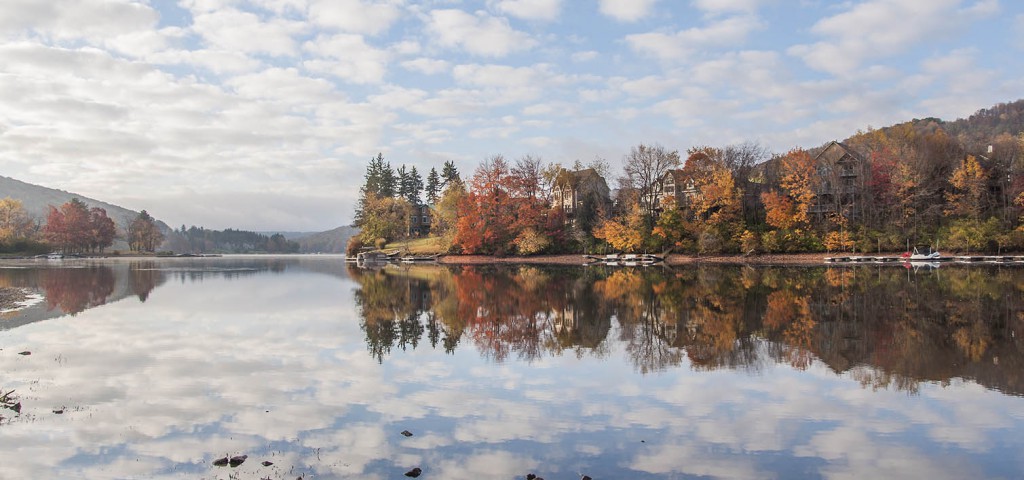 Summer and winter vacations at Deep Creek Lake are well known for their recreational opportunities. Deep Creek offers tons of on-the-water fun when the weather is warm, and the slopes at Wisp Resort are winter playground when the snowflakes start to fly.
If you haven't visited us in the fall, allow me to present 5 Reasons for a Fall Deep Creek Getaway. Savvy travelers know that autumn is a great time to experience the best of Deep Creek Lake activities.
1. Fall presents an exceptional value. By taking advantage of some of the best rates of the year at Deep Creek Lake vacation rentals, you can get a prime location or extra amenities without breaking the bank.
Off-season specials from local businesses. Save money like a local with great discounts from places like Brenda's Pizzeria, where half-price pizza every Monday is a tradition in the spring and fall. Many other restaurants and shops have great deals too.
2. It's easy to kick-back and relax. When the busy summer season is over, you will feel like you have the lake all to yourself. Enjoy favorite restaurants and activities at a leisurely pace.
3. Romantic sunsets happen almost every night. There is something about a cozy cabin in the woods with a crackling fireplace that inspires romance. Treat your partner to a couple's getaway at Deep Creek Lake and add a romance package to make it even more special.
4. Warm days and crisp nights. Warm fall days are just right for hiking, biking, kayaking, fishing, and boating. Plus, mild temperatures are better for playing outside with your pup if you book a dog friendly home. When the sun starts to set and the air turns cool, unwind by your outdoor fire pit or hop in the hot tub.
5. Our fall foliage can't be beat. Hands down, Deep Creek Lake fall foliage is some of the most spectacular scenery you will ever see.
Browse Deep Creek cabins and vacation rentals now to find your perfect fall getaway!