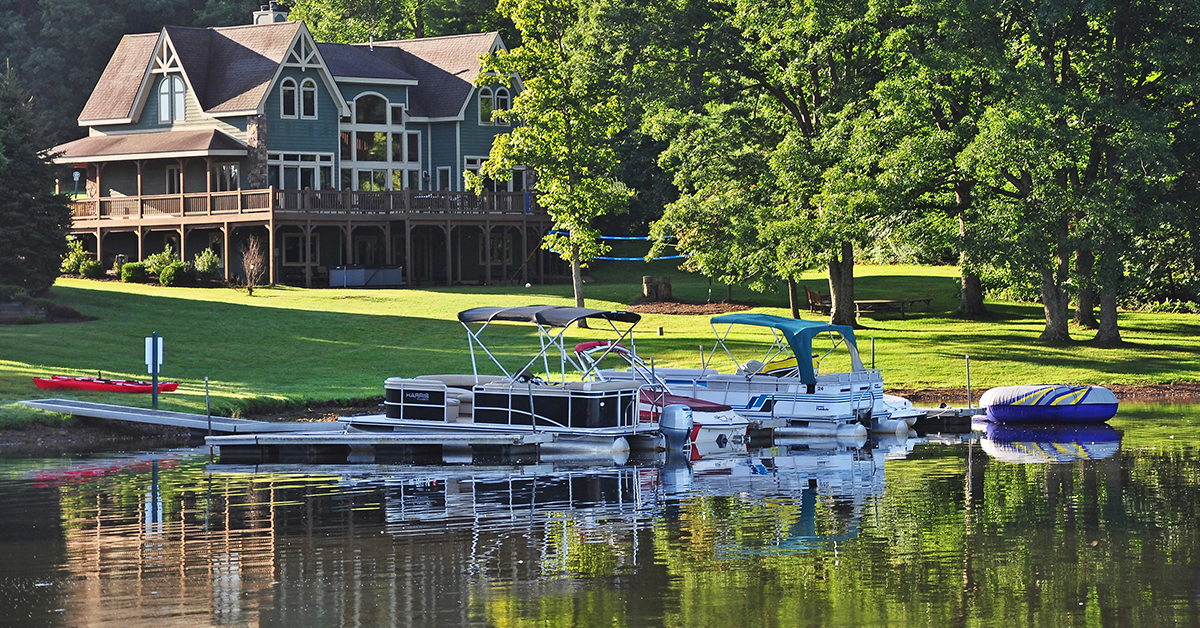 Vacation rentals are more popular than ever!
That being said, there are still a lot of folks out there that haven't experienced the perks of staying in this type of Deep Creek lodging option. I put together 6 reasons to rent a Deep Creek vacation home instead of staying in a hotel.
1.Vacation homes are budget-friendly. When you divide the cost of the rental home with family and friends, it is a surprisingly affordable option. You can often get a prime location and extra amenities when you combine resources.
2.The whole gang can spend quality time together. It is easy to reconnect with your favorite people when you are all under the same roof instead of staying in separate hotel rooms. Late night chats on the deck, cozy evenings by a crackling fire and early mornings sipping coffee by the water are some of the best ways to bond.
3.Lots of room for everyone to spread out. Togetherness is great, but sometimes you need your own space too. Vacation rentals often offer multiple living areas, so the kids can play video games without disturbing mom and day while they watch a movie. Plus, you can choose a property with plenty of bedrooms so that everyone has some privacy.
4.More dog-friendly options. Over 100 of our Deep Creek Lake homes allow dogs! Don't worry about finding a pet-sitter or a place to board your pup. A whole house gives your pet plenty of room to roam. Experience our state parks and dog-friendly restaurants with your four-legged friend.
5.Cook at home when you want, and dine out when you don't. This is another aspect of vacation rentals that makes them easy on your wallet. You can make favorite meals and snacks any time you want. If you do want to go out, there are lots of Deep Creek Lake restaurants to try out.
6.Get a taste of the good life. Many of our Deep Creek Lake vacation rentals have fun amenities that you may not have in your own house. Private pools, oversized jetted tubs, theater rooms, pool tables, gourmet kitchens, fireplaces, and outdoor hot tubs – just to name a few!
All of the items on this list combine to make one incredible vacation when you choose a vacation rental at Deep Creek!
What are you waiting for? Search now to find your perfect home!