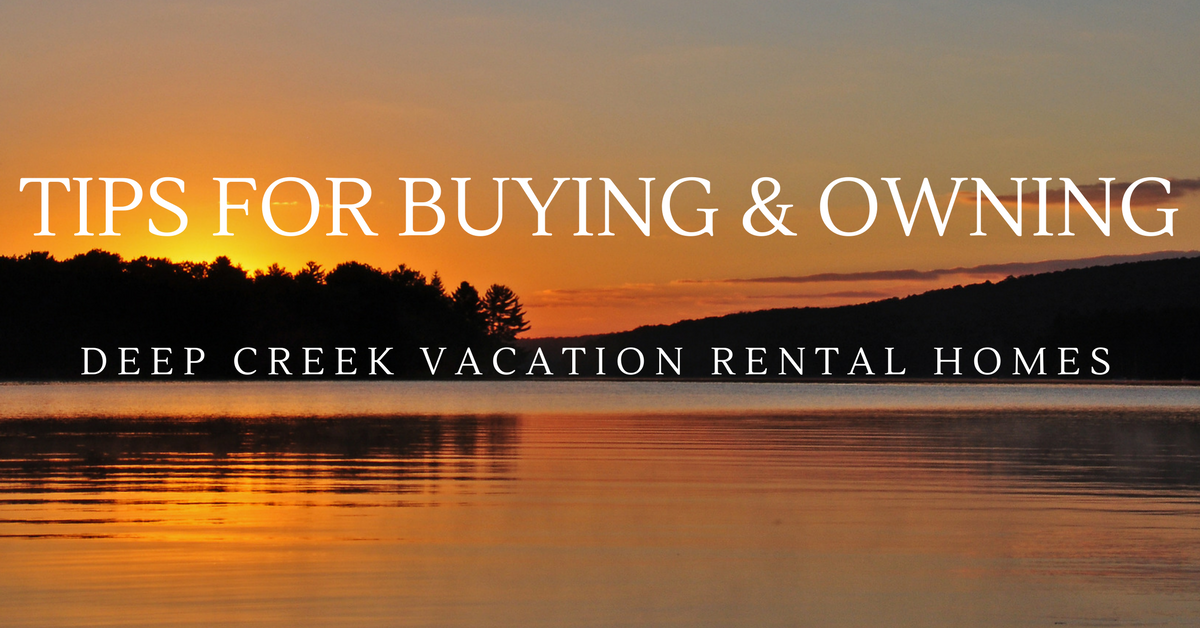 Many people who love vacationing at Deep Creek Lake dream of one day owning a home here. Putting your home on the vacation rental market can make the cost of a second home more affordable.
Deep Creek vacation rental owners want to be sure their home rents well. There are important things to know so that you can maximize your income. Things like location, amenities and size should play a key role in the decision making process.
Invest in the Right Amenities
Speaking of amenities, we have done the research for you so that you know exactly what vacationers are looking for. We analyzed searches performed on our website during a six month timeframe and determined that hot tubs, WiFi and air conditioning are the most popular among our guests.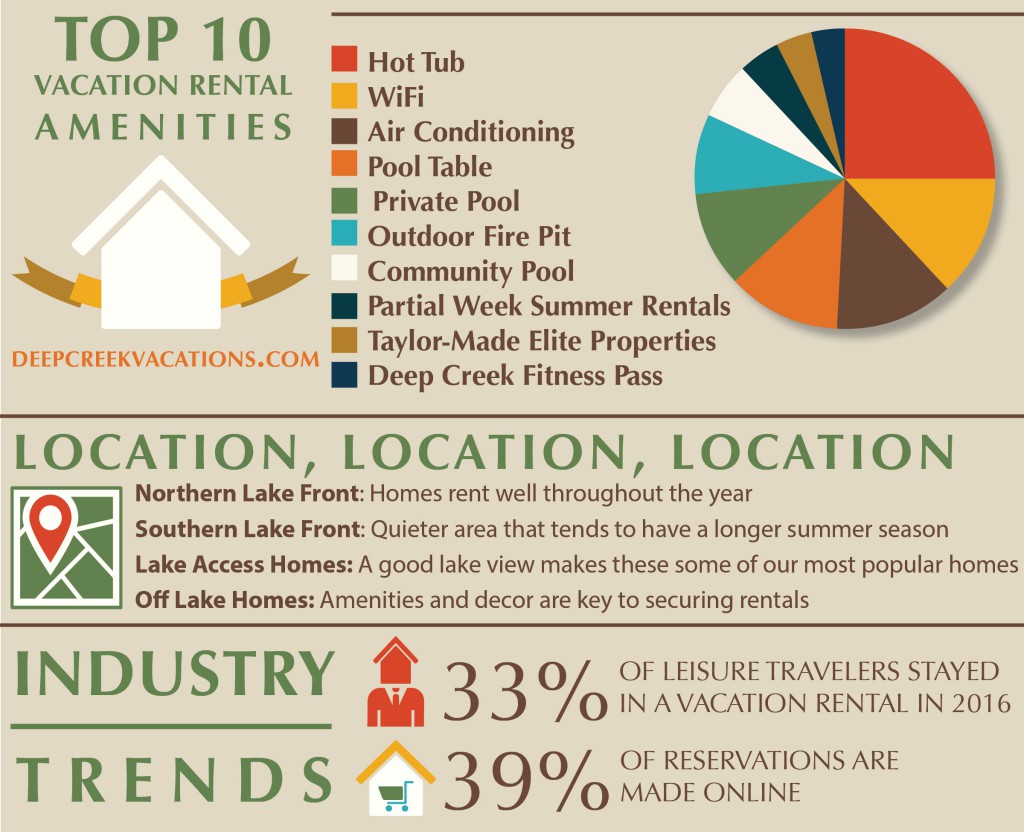 Hot Tubs are the #1 requested amenity. 15% of searches include this year round feature, and it is the reason many choose a particular property.
Wifi is a necessity for today's traveler. It is looked at as a "utility" like electricity. Guests need to stay connected to work, social media and more.
Air Conditioning is also an expectation for many people. If you cannot get central AC, consider split systems or standing units for upper level bedrooms that tend to get hot.
Pool Tables give guests an option for indoor entertainment and are popular with both families and groups of couples staying together.
Private Pools are well worth the investment if you have the space to add one. Indoor pools have an especially good return on investment since they can be used no matter what the weather.
Outdoor firepits/places are a way to expand gathering space and have become sought after. You can go from basic to elaborate – basic will get the rental, elaborate will bring them back.
Community Pools are something to consider if you are buying a home. Communities like Blakeslee, Ski Harbor, Sunplace and DC Highlands are popular because of their pools. Continue reading Top Tips for Deep Creek Vacation Rental Owners