Here's your Deep Creek real estate update from Taylor-Made Sales Manager, Bob Carney.
Open the gates and let them in…summer is here!
The sun is shining, boats are cruising to the Honi-Honi, ice cream is being served by the pound and bears are starting to make their appearance. All signs of summer around Deep Creek lake. Sellers are eager for buyers this year as the market for them is promising. Sales continue to show better numbers than last year with 10% more sales and 19% increase in prices on average. Buyers waiting for a deal need to climb down off the fence before your dream home passes you by.  Finish this summer up in your DCL lake home.  Browse our website or contact one of our agents to help you.
May 2017 MARKET RECAP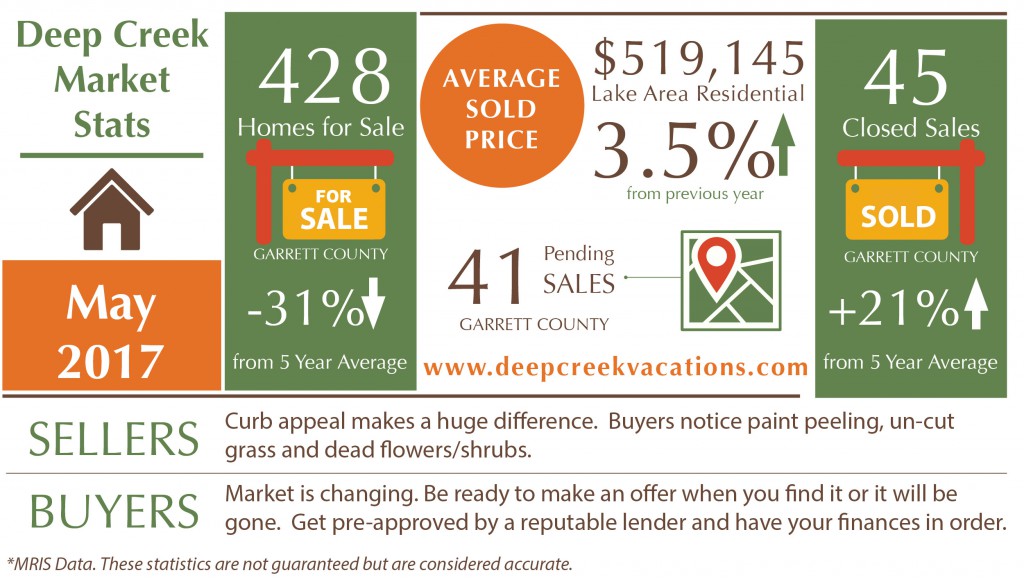 If your home is currently listed with another broker this is not intended to solicit that listing.