Jump in! The water is great and so is the Deep Creek real estate market! Agents are putting on more miles driving buyers around this year than last. June sales were down some from the previous month, but the showings haven't slowed down. Location, presentation and price are all still king in this real estate market. Lake area sales are up this year by 57% county wide.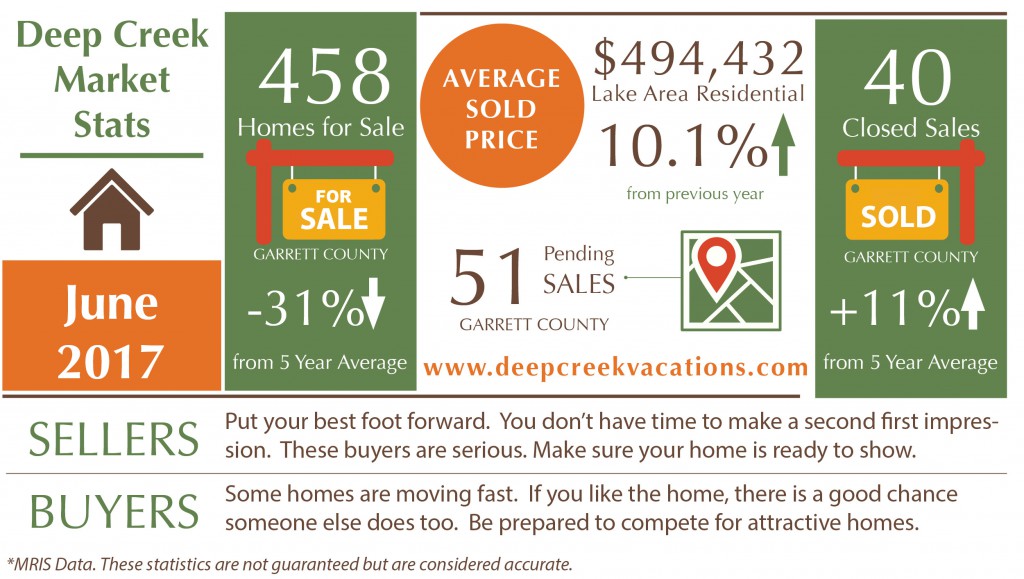 It is still taking about six months to sell a lake area home on average, but that's three months better than last year. (Six months is about where the pendulum swings from a buyer's market to a seller's market.) There were over 22 lake area homes in the last couple of months that sold in less than 30 days. That is a hot market!

Our agents are ready to help you negotiate the best price and give you the best advice to help sell your home.
Browse Deep Creek Lake Real Estate
Enjoy the summer!