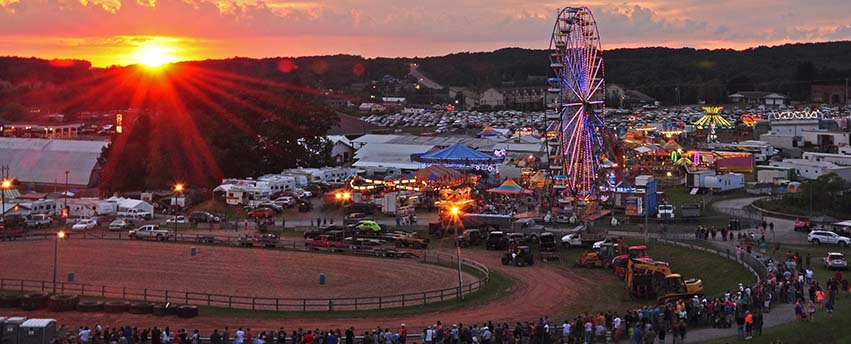 Make plans to visit for mid summer Deep Creek events and enjoy being on #laketime with family and friends. There are activities for all ages and interests!
Little Yough Summer Music Festival
Every Friday through September 1, 7-9PM
Head to the Mountain Fresh Pavilion in downtown Oakland for this free summer concert series.
Artist Studio Tour
July 22-23, 11AM-5PM
Get a rare opportunity to meet local artists in their studios and learn about their work.
Stage Wisp Concert Series
Every Wednesday through August 30, 6:30-9PM
Bring your lawn chairs to Wisp Resort's free concerts on the lawn.
Skyhoundz Open Qualifier & Disc Dogathon
July 29-30, 9AM-3PM
See world champion disc dogs show off their skills at the Lions Club Ball Park! All proceeds benefit HART for Animals.
Garrett County Agriculture Fair
July 29-August 5
This favorite summer event features activities for all ages, fun events and great food!
Organic Farm Daycamp
August 7-10, 10AM-4:30PM
Kids ages 5-13 can learn all about life on Backbone Farm! (limited space is available)
If you are planning to check out Deep Creek Lake real estate, take advantage of vacation specials to get a great deal while you look for your dream home.