October 2017 Deep Creek Lake events are keeping folks entertained as they enjoy the beautiful display of fall colors. If you are thinking of visiting the area to meet with an sales agent, vacation rental specials make it easy to slip away for a weekend.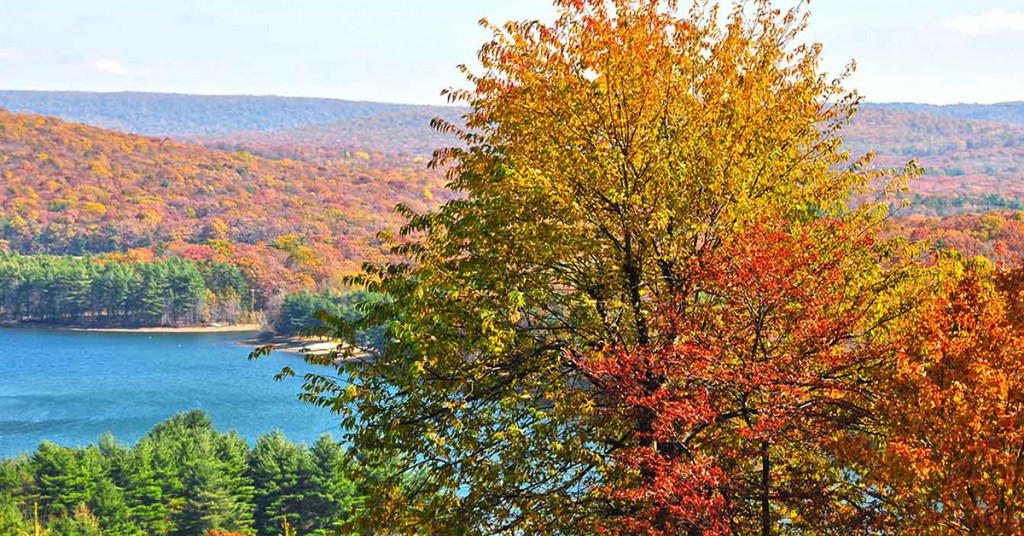 50th Annual Autumn Glory Festival
October 11-15
Countywide festivities celebrate the beauty of autumn. The Grand Feature Autumn Glory parade is Saturday at 1PM. Other activities include the Maryland State Fiddle & Banjo Championships, the Western Maryland Tournament of Bands, craft & antique shows and much more.
Fall Colors Hike
October 14
Meet at the Deep Creek Lake Discover Center at 10AM to take a guided hike along the scenic Meadow Mountain Trail.
Fall Photography Workshop
October 15 & 22
Crede Calhoun, a professional photographer and local guide, will give you photography tips as you hike through fall foliage that will leave you inspired.
Aviary Encounter
October 22
At 2PM, you can visit the aviary at the Deep Creek Lake Discovery Center to learn interesting facts and hear each bird's story.
Bats – Mammals of the Night Sky
October 28
At 11AM at the Deep Creek Lake Discover Center learn about bats and spend some time outside with a bat researcher and her equipment.
The Legend of Sleepy Hollow
October 29
Taylor-Made is proud to sponsor this fun event brought to you by the Garrett Lakes Arts Festival. The Ballet Theater of Maryland will perform at Garrett College at 2PM.