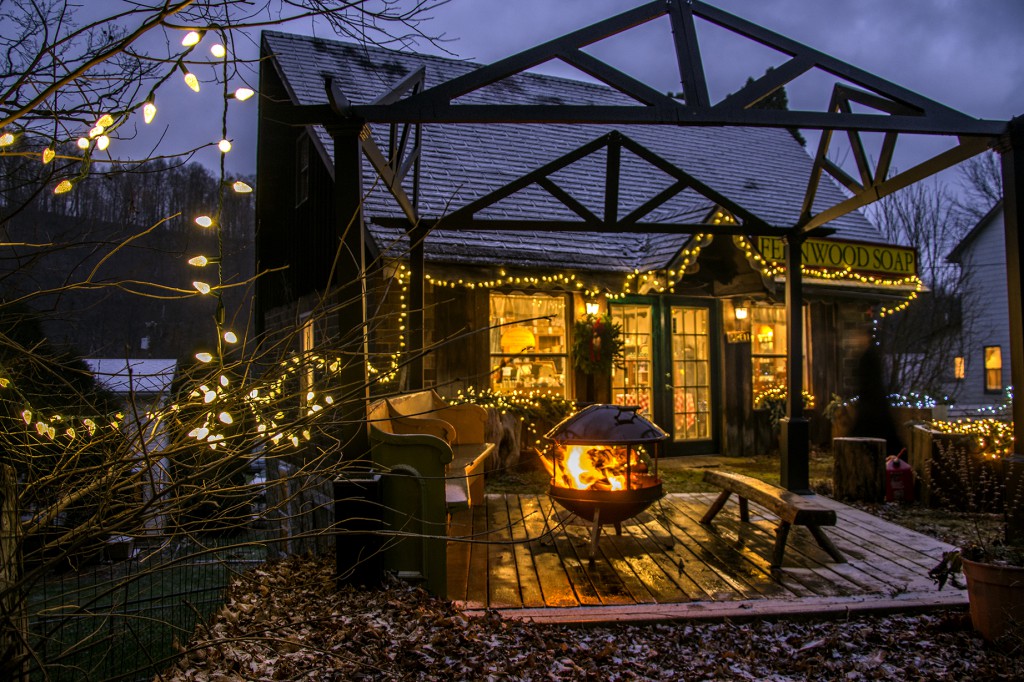 Christmas in the Village is a delightful holiday event held in nearby Grantsville, MD. The 2019 dates are December 6th from 4-8PM and December 7th from noon-8PM. Somerset Trust Co. has sponsored FREE shuttle service for the entire event. You can park at the Grantsville Elementary School (120 Grant St, Grantsville, MD 21536).
ABOUT SPRUCE FOREST ARTISAN VILLAGE
If you haven't visited the Spruce Forest Artisan Village, this is a great chance to explore this favorite local spot. It is located in an area known as Little Crossings adjacent to Casselman River Bridge State Park.  It is a venue where skilled artisans can showcase and sell their work. Visitors have an opportunity to interact with them in their studios that are as unique as the items they create. Each studio is housed in one of thirteen restored cabins, including a one-room schoolhouse. This area also boasts an original inn dating back to 1818 – now known as Penn Alps Restaurant.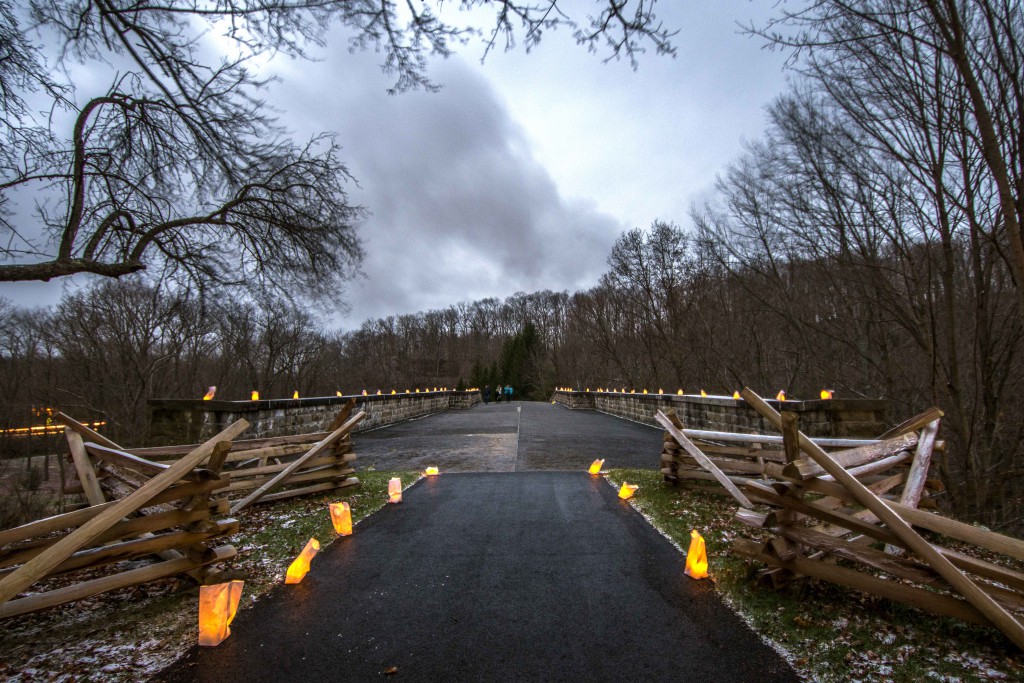 The Little Crossings area has experienced a recent revitalization. The Cornucopia Café and Grant's Mercantile are recent additions to this riverside destination.
CHRISTMAS IN THE VILLAGE
Christmas in the Village kicks-off on Friday evening with luminaries lighting the paths to the various artist studios. Decorated fresh greenery and twinkling lights, it will quickly get you in the mood for the holidays.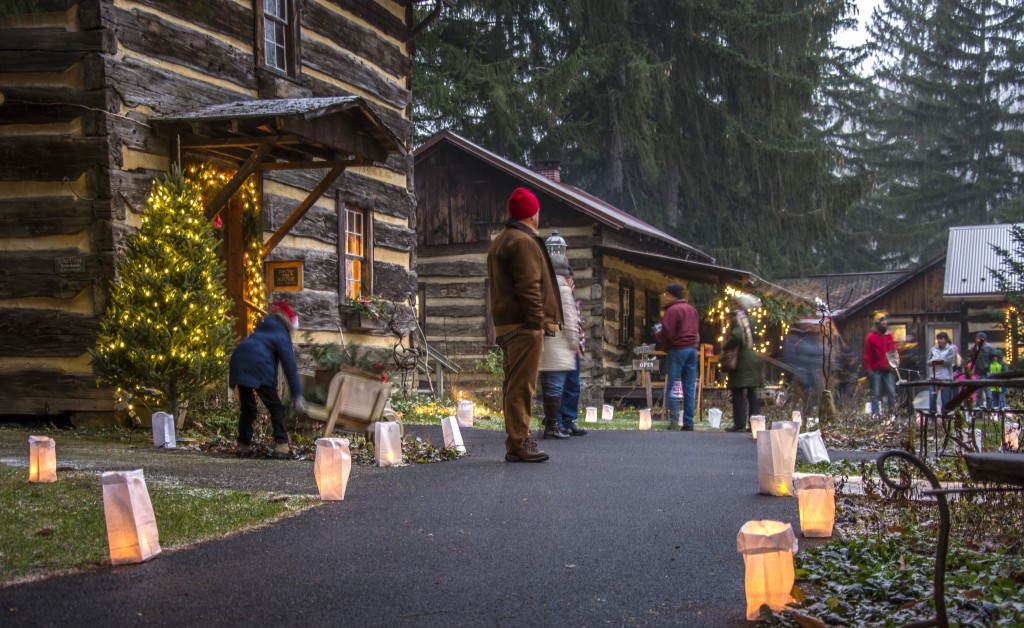 Current artisans in residence include a master bird sculptor, a weaver, a potter and several metal smiths. After you pick up some holiday gifts, be sure to stop by The Cornucopia Café to refuel. They have great small plates for sharing that include local cheeses from High Country Creamery and Firefly Farms.
On Saturday, enjoy holiday music and children's activities throughout the day. Grant's Mercantile and Fernwood Soap also have lots of great gift items. You can warm-up by the fireplace at Penn Alps Restaurant when you are ready for a break.
Add Christmas in the Village to your itinerary during your December Deep Creek Lake vacation. It is a time of year when you can take advantage of last minute specials to get a great deal!