Deep Creek Vacation Rental Market Update
For Taylor-Made owners, the Deep Creek Lake vacation rental market is experiencing an excellent first quarter for the 2018 fiscal year. It has been exciting to see the growth in the variety of vacation rentals available to vacationers in recent years.
Summer is always a popular time to visit, and our occupancy levels were 39% more than in 2016. Fall travel to the area is also on the rise. By mid summer, our September 2017 reservations were already 9% ahead of last year, and we finished that month with an overall 14% increase in stays.
Aggressive marketing, that includes distribution of Taylor-Made homes on Booking.com and Air BNB, coupled with the post-Labor Day start for Maryland schools contributed to driving more reservations during this time.
Because of the later start for MD schools, we tested out extending prime summer season rates by one week. There was no negative impact, so we will continue with this to maximize owner revenue.
Over the years, we have shifted our focus to more online channels. They are more easily trackable. That gives us a better idea of where marketing dollars are best spent in order to benefit our home owners.
"We appreciate all of your efforts to market our property Ski Shore. 2017 has had the highest rental income we have had in 19 years." ~ Ski Shore Owners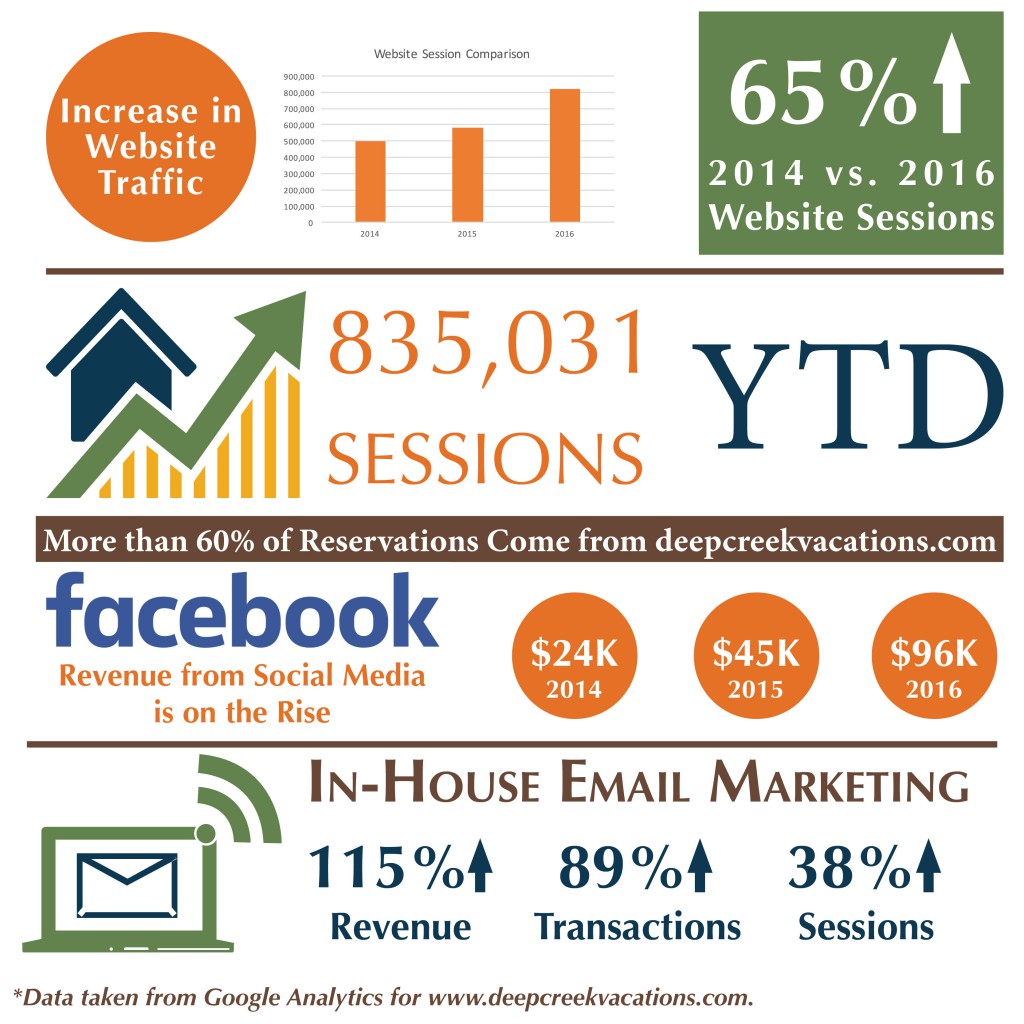 All of this activity is aligns with numbers recently reported by the Garrett County Chamber of Commerce. In Q1, they saw an overall 19% increase in overnight stays. Tourism in Garrett County has been on an upward trend for several years. That makes this area a great choice for those interested in off-setting the cost of second home with rental income.
Choosing the right vacation rental manager for your home is a big decision. For more information about partnering with Taylor or if you have questions about the Deep Creek vacation rental market update, contact Jodi Taylor Refosco at jodi@deepcreekvacations.com or 301-387-5999, ext. 1002.