Wondering where to get Thanksgiving dinner at Deep Creek?
If you are heading to the lake for the Thanksgiving holiday, you might want to spend less time in the kitchen and more time enjoying the area with family and friends.
Here is a list of places to get Thanksgiving dinner at Deep Creek that will be updated as more local restaurants announce their menus:
Ace's Run Restaurant & Pub
Call 301-387-6688 to make reservations, and enjoy lake views with all of your favorite Thanksgiving food.
Arrowhead Market
Home-cooked Thanksgiving dinners to go. Call 301-387-4020 to order at least 48 hours in advance.
Dutch's at Silver Tree 
Thanksgiving buffet from 11AM-7:30PM. Reservations are recommended. Call 301-387-0525 for more info.
Shop 'N Save Fresh
Pick up a complete turkey dinner for 6-8 people. If you want something a little different, they also offer spiral ham dinners. You can order yours by calling 301-387-4075.
Get your sweets at Traders Coffee House!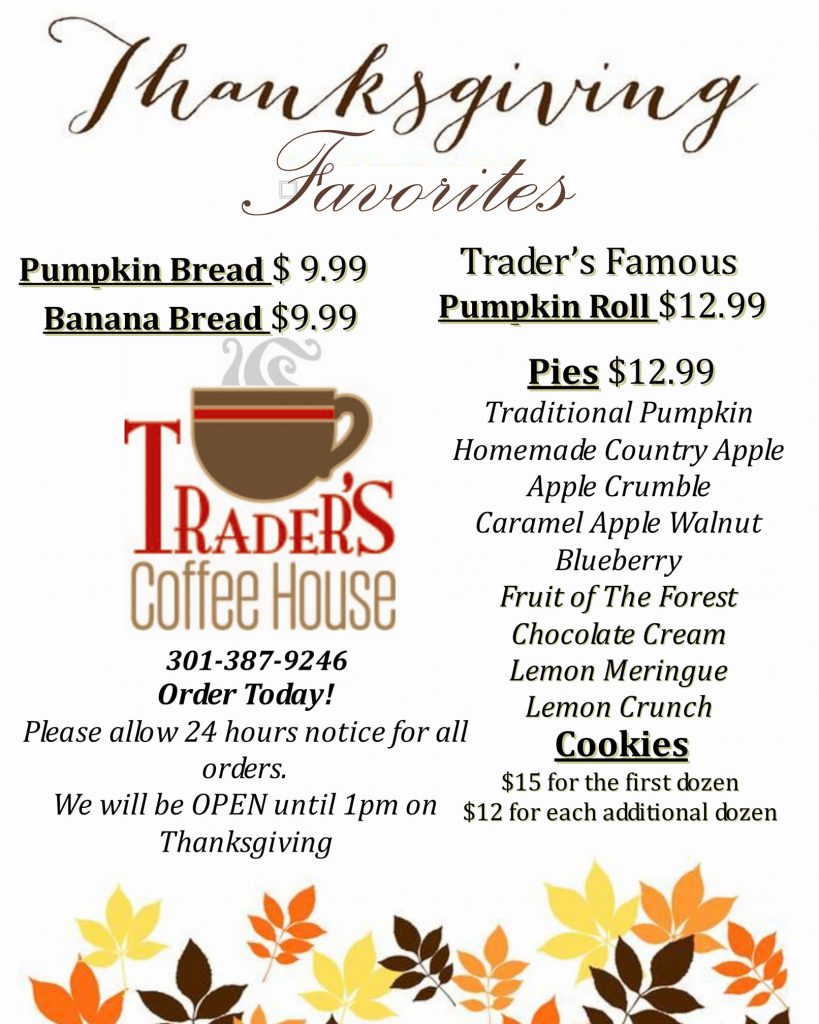 While you are in the area, be sure to include some favorite local activities in your itinerary. The Festival of Trees Garrett County is held the 29th & 30th at the Garrett County Fairgrounds. Check out beautifully decorated trees, get photos with Santa and browse offerings from local artisans and craft vendors. Benefitting the Dove Center, you can catch the holiday spirit while supporting a great cause.
On the 30th, make a stop at the Christmas tree lighting at the Honi-Honi at 7PM. Free hot chocolate, live entertainment and a visit from Santa make it fun for the entire family!
Check back for updates or call us at 301-387-5999 for more information.