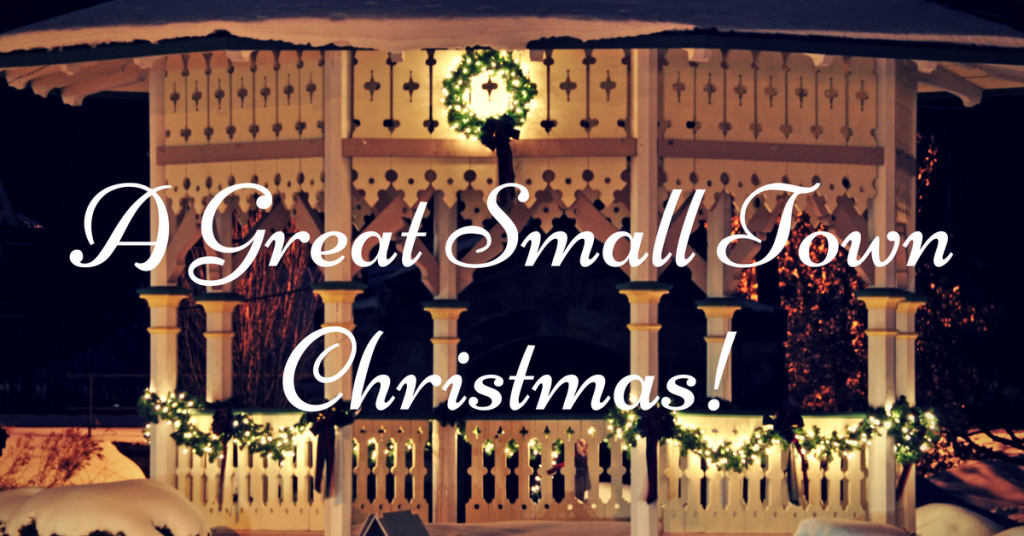 A Great Small Town Christmas is underway now through December 16th in Oakland – just a short drive from the Deep Creek Lake area. You will find something for every member of the family!
The charming downtown will host horse drawn carriage rides, photos with Santa himself and lots of great deals at local shops.
Here's the rundown for all of the fun events that are part of A Great Small Town  Christmas:
The Joy of Christ: December 4 to December 8 at the Oakland Community Center (Oakland Armory), starting at 6:30PM. Food will be available for purchase. Free event.
Our Town Theatre's Annual Christmas Market: Saturday, December 2 from 10-3 at Our Town Theatre. Browse gifts made by local artisans get some yummy treats at the bake sale!
ALL Saturday's Nov 25 through Dec 16 – 11 am to 3 pm
-Soup and Santa (Non-profits serving soup throughout downtown)
-Elves
-Carolers caroling throughout the downtown
-Pictures with Santa Claus by Smoke N Mirrors in the grass lot beside Englander's
December 8th & 9th: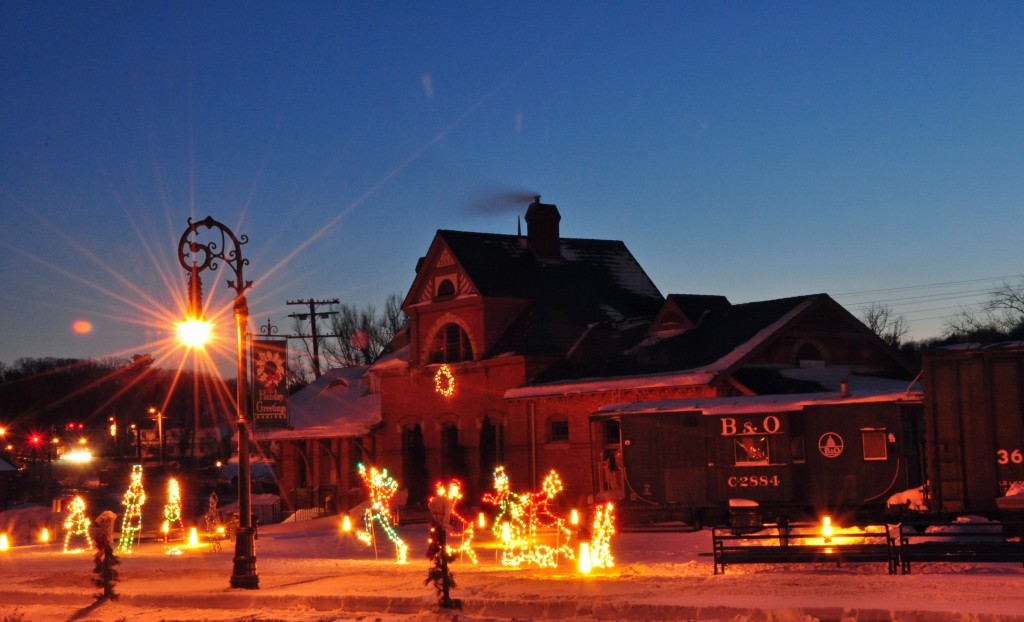 –Tree lighting ceremony December 8th at the community Christmas tree (at the Oakland B & O Museum) at 6pm. Santa will be downtown until 8:00 pm.
–The Garrett Choral Society Christmas Concert–  Dec. 9 and 10 at St. Mark's Lutheran Church, beginning at 7 p.m. on Dec. 9 and 3pm on Dec. 10.
–The Oakland Express: Saturday, December 9th and 16th from 5:30-7:30pm. This is for children ages 4-8. The event is free, but donations are welcome. Children can wear their PJs and take part in a craft, milk and cookies, talk with Santa and much more! Reservations are suggested. Call Michelle Ross at 301-334-2691.
-Saturday, December 16th– House of Hope Food Drive
-Holiday Open House at the Oakland Library on Monday, December 11th, 2017 from 3:00 –7:00pm. Take a photo with Santa and Mrs. Claus. There will be sugar cookies to decorate too!
2017 CHRISTMAS CHARITY TOUR OF HOMES
See outstanding local homes Friday, December 1, 2017 4:00 pm – 9:00 pm, Saturday, December 2, 2017 10:00 am – 3:00 pm:
In advance: $10.00, At the Door: $12.00, Raffle tickets will also be sold at the properties.
Featured Outstanding Properties for this year's tour:
Barbara & the Late P. Ben Stork, 595 Skippers Point Road, Oakland, MD
Charlie & June McCloskey, 5204 Bittinger Road, Swanton, MD
St. John's Lutheran Church, 5214 Bittinger Road, Swanton, MD
Robert & Ruth Hinebaugh, 18 East Liberty Street, Oakland, MD
Tickets will be available beginning November 17th. You will be able to purchase them at the following locations: Oakland, Lake, Grantsville, Friendsville and the Operations Center of First United; Gregg's Pharmacy; Green Acres; Arrowhead Market & Deli; and Grantsville Pharmacy. On-Line tickets can be purchased at Ticketleap.com search for our event: The 2017 Event will benefit "Samantha's Funding the Arts". This organization helps keep the "Arts" alive in our schools & our community.
Plan your Deep Creek Lake vacation, and be sure to include A Great Small Town Christmas on your itinerary!