Holiday donations are have been an annual tradition for nearly a decade. The entire Taylor-Made Deep Creek Vacations & Sales team chips in to help. Commitment to community is a key part of our company culture. We work closely with local organizations to identify exactly what they need and the best ways to provide help.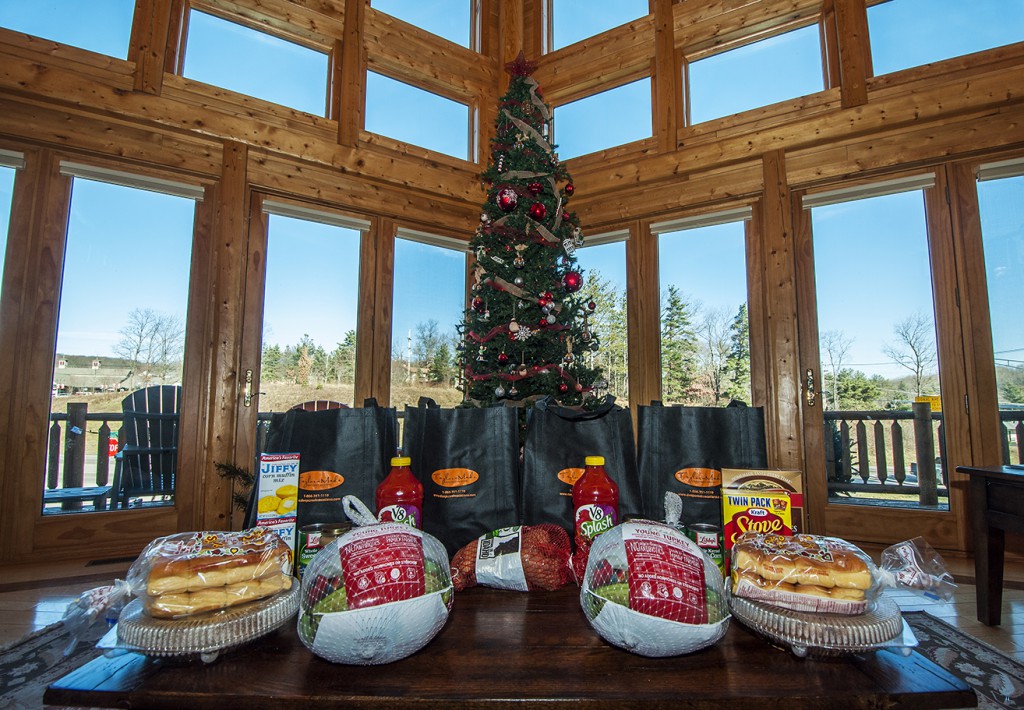 At Thanksgiving, our team members brought in all of the fixings for three holiday dinners and the company supplied turkeys. Those holiday donations went to the House of Hope's Hoyes food pantry that serves the Deep Creek Lake area. The House of Hope is a non-denominational, non-profit network of volunteers who provide assistance to those having trouble making ends meet. They receive no funding from any government organization.
In December, the Taylor-Made team shares the love and donates to several  Deep Creek Lake area charities. Our sales agents once again brought in toys for the Rotary Christmas Project. The vacation rental team brought in gifts for the residents at Dennett Road Manor, a local nursing home. It is a locally owned and operated facility. For 39 years, they have provided compassionate care.
We also included the House of Hope again in December. They received lots of food for a holiday meal and three turkeys.  Personal care items like lotion, soap, shampoo, deodorant and conditioner were donated to replenish their stock as well.
Helping to make someone's holiday a little brighter is always our goal with holiday donations. It brings our team together while benefitting neighbors, friends and family who live in the local community. We have great admiration for the volunteers and staff members who work with these organizations every day.
During the holiday season, and throughout the year, I encourage you to hold the spirit of giving in your heart!