December 2017 Deep Creek Lake Real Estate Statistics
The lake maybe frozen over right now, but it was hot last year! The county showed 32% sales volume increase in total sales over last year. The lake area sales were up 44% over last year. That tells me buyers are getting comfortable with the economy and ready to spend. The market was showing mixed signs with listings. It was neither a seller's market or a buyer's market. Each property was different. Some properties sold less than list price, some at list price, some over and we even had multiple offers on listings with escalation clauses. Things have slowed down since the snow has been falling, but things are simmering and getting ready to boil over for strong spring market.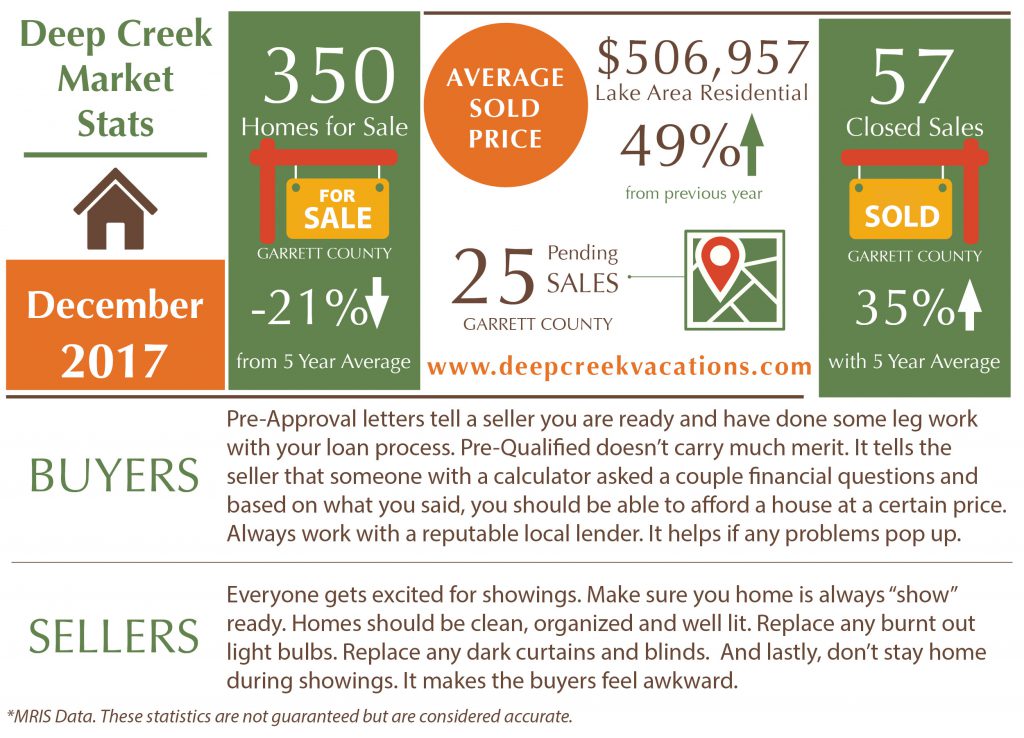 Enjoy the snow while it's here and hit the slopes. Wisp has been pumping it out while we keep getting more fresh powder.
Search Deep Creek Lake real estate online, or call us at 301-387-4700 if you have any questions.
See you on the slopes!