Buying a home in the winter has its pros and cons. In this article, I'll explain both sides to help you make an informed decision when you are browsing Deep Creek Lake real estate.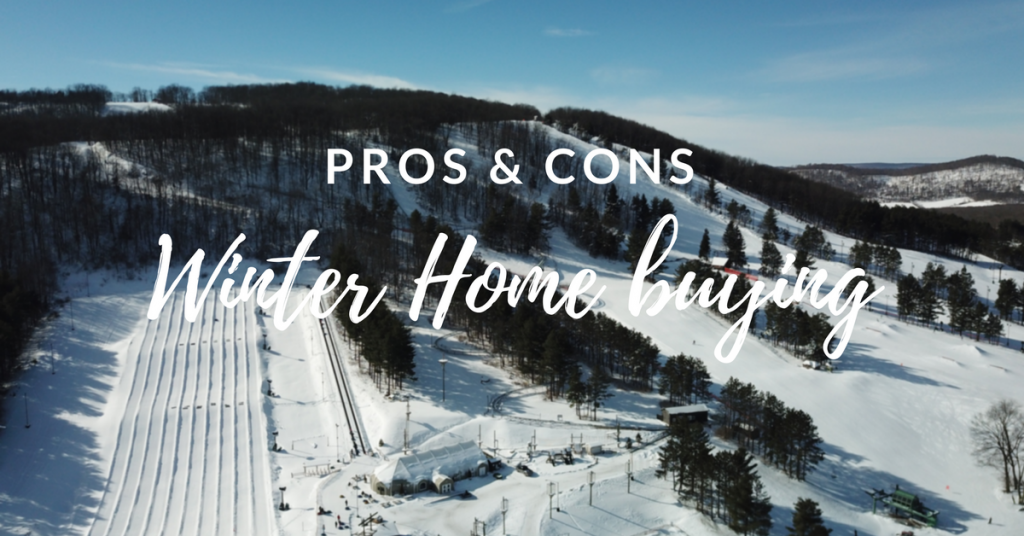 Some people to think that the summer is the best time to buy or sell. A ski in/ski out townhome might not have any issues selling in the winter. Meanwhile, a lakefront home at Deep Creek Lake may have more appeal in the summer. It depends on the specifics of the deal.
Pros of Buying a Home in the Winter
Motivated sellers.  Agents often advise clients to wait until the spring to list their home.  A seller who lists in winter likely really needs to sell. This can work to a buyer's advantage. It can give you leverage when negotiating the price.
Less competition from other buyers. With fewer people shopping for homes, you may be able to take more time putting in your offer. During the summer, you might feel more rushed to make your decision.
Better median prices. Prices dropping a bit in winter is a fairly predictable pattern. More competition in the summer equals higher prices. It is reasonable to expect that you can save a little money buying a home in the winter than in the summer.
Cons of Buying a Home in the Winter
Less selection. Typically, there are as much as half as many homes on the market in the winter than the summer. If you have lots of very specific criteria, it may not be met by the available listings. Unique features like a level, grassy lake front or a community with an outdoor pool may be easier to find during the summer.
The grounds are more difficult to see. Several inches of snow and less daylight can make it challenging to get the full-picture when it comes to the lot, landscaping and lake access. When looking at Deep Creek Lake homes for sale, it is good to check out things like the number of stairs to the lake front or the condition of deck.
Inspections can be challenging. Winter conditions can make it really hard to get a thorough home inspection. It can be difficult to determine the condition of a snow covered roof.  Cold temperatures can present issues when checking air conditioning units as well.
In Conclusion
By partnering with an experienced sales agent who you trust, you can work together to develop the best plan of action for your needs. That can mean taking advantage of less competition in the winter or waiting for a larger selection in the summer. Good agents look out for your best interests as you weigh the options.
If you have questions, I am happy to assist!
Betsy Holcomb, Sales Agent & Taylor-Made Co-Owner
betsy@deepcreekvacations.com
Call/text: 301-616-5022
Office: 301-387-4700