We are celebrating 10 years of Deep Creek vacations! There have been many changes in the past decade, but our commitment to our guests, home owners and the community remains steadfast.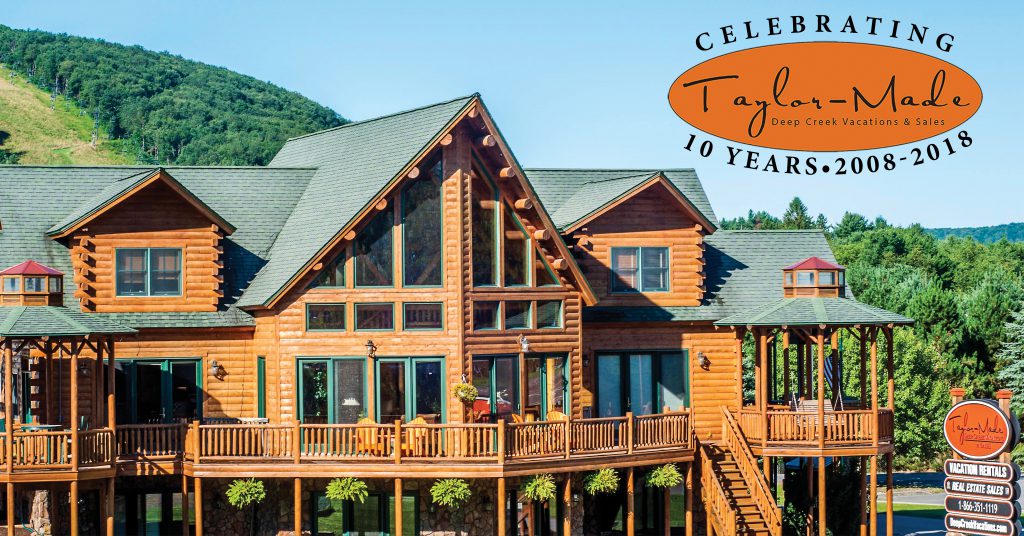 the beginning
Jodi Taylor Refosco, her husband, Joe Refosco, and her brother, Chad Taylor, started Taylor-Made in April of 2008. Each had many years of experience in the vacation rental and hospitality industries. Chad and Jodi were continuing a tradition that was started by their parents, Zachary and Linda Taylor, who previously owned a vacation rental firm.
With only one home and no employees, Jodi, Joe and Chad did everything themselves. From lawn care and maintenance to reservations and housekeeping, the trio built the company from the ground up.
They started with the mission statement "Creating Memories & Exceeding Expecations".  Their goal was to help both guests and owners create lasting memories in a place that they love while providing exceptional customer service. That is still the philosophy of the company today.
Taylor-Made deep creek vacations Expands
Over the past ten years, our company has grown and evolved. As the team expanded, there was a need for additional space. We moved into our larger office at 35 Towne Centre Way in 2012. The new location also gave us the necessary room to develop our in-house laundry facility.
The growth of the company was due, in large part, to the dedicated men and women who are dedicated to its success. Hardworking, loyal employees are the backbone of the organization.
In 2014, we added a real estate division by partnering with local agent, Jay Ferguson. The sales team grew, and in 2016 Betsy Spiker Holcomb, another successful agent, joined as a co-owner of the real estate company.
By acquiring a local competitor in 2016, Taylor-Made Deep Creek Vacations & Sales became the largest vacation rental management company in the Deep Creek Lake area and also significantly expanded the real estate division.
"Not only are we proud of how our company has grown, but we are also honored to serve our guests and owners. Being part of their Deep Creek Lake memories is truly special and something we take to heart," said Joe Refosco.
Taylor-Made Today
We are proud to be locally owned and family operated. Chad, Jodi and Joe are just as involved in the business today as they were ten years ago. They are on-site daily to make sure everything is running smoothly.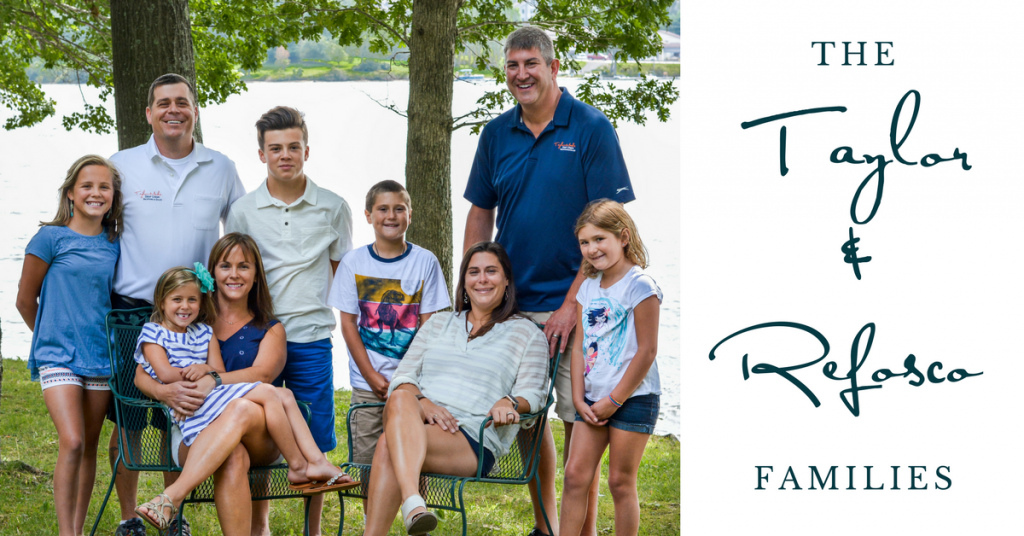 Taylor-Made Deep Creek Vacations & Sales currently employs over one hundred local residents, many of whom have been with the company since the its early years. Lisa Yommer and Cindy Everhart were two of the very first employees, and they are still part of the Taylor-Made family today.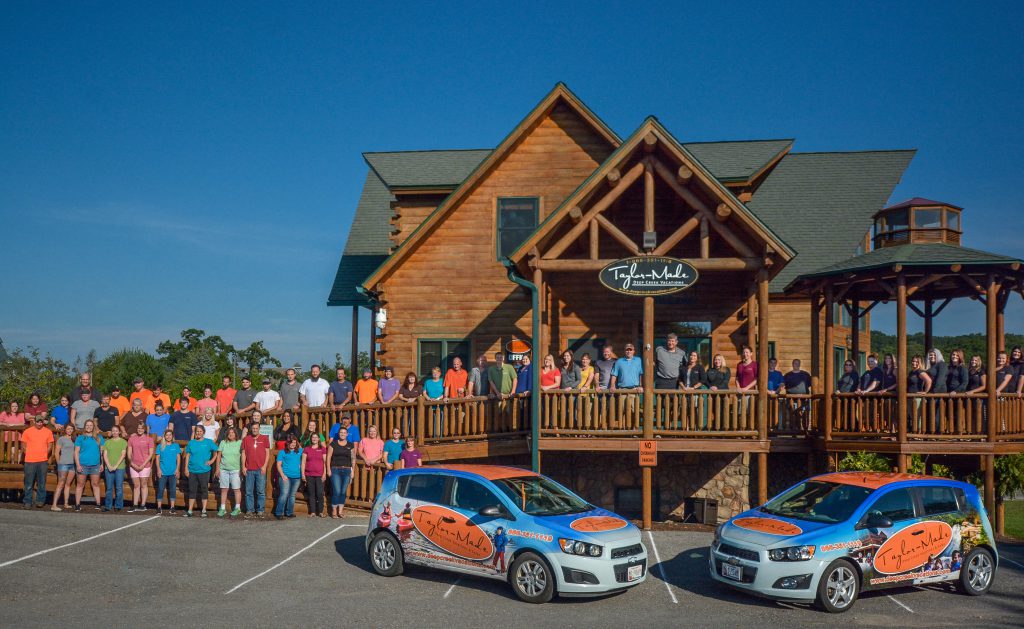 Giving back to the community is also an important aspect of the company culture. The owners and employees are actively involved with many area charities, organizations, sports teams and events.
Our crew is not only active at the local level, but we are also engaged in industry associations. Jodi is the Vice-President of the Vacation Rental Management Association. Joe is President of the Vacation Rental Housekeeping Professionals. Chad serves on the HomeAway/Expedia Advisory Boards. Members of the team routinely attend conferences to stay up-to-date on the latest trends.
Thank you!
The entire Taylor-Made team looks back on the past ten years with a sense of gratitude and appreciation. We look forward to the next decade of making memories and exceeding expectations.