Your Deep Creek Lake Real Estate Update
Winter is still holding on and giving us a few more blasts of snow, just like our inventory of homes. The number of homes on the market is still lingering around 330 in all of Garrett county with a little more than half of them being lake area homes. The activity is typical for this time of year and has slowed down in the past couple of months.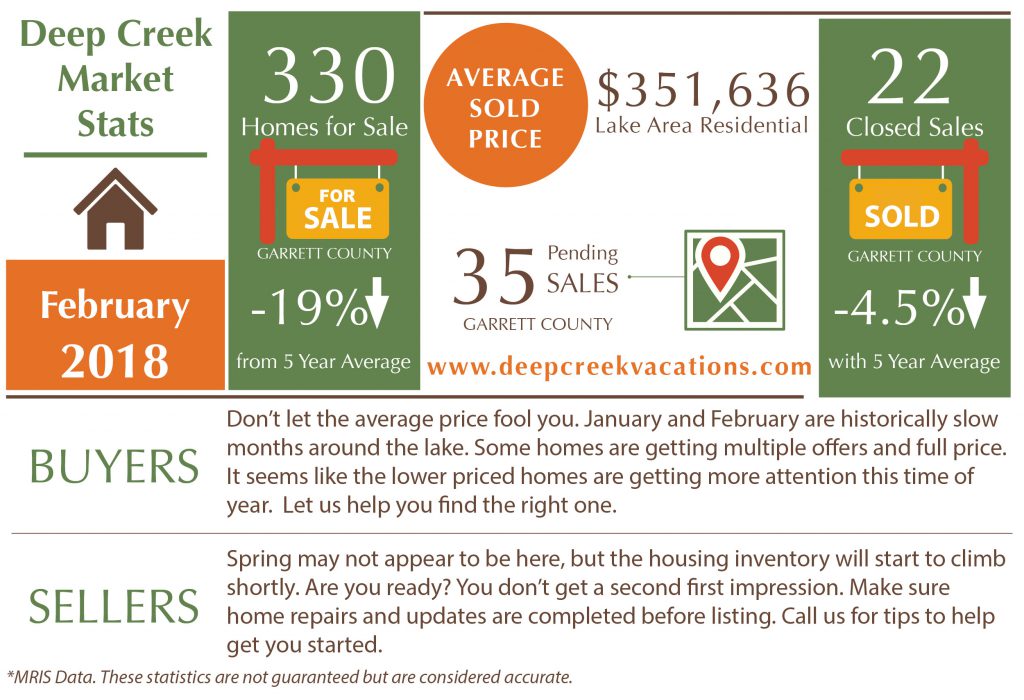 Twenty-two lake area homes sold last month for an average price of around $351,000. While this is down from last year at this time when the average was $510,000, the number of units are up from only 10 homes sold last year.
We will continue to see some peaks and valleys with the market until late spring when more homes and buyers enter the market. It's like seeing the robins running through the snow. You just know spring weather is right around the corner.
Please call us at 301-387-4700 if you need any personal advice on your Deep Creek area real estate. 
Search all Deep Creek Lake & Garrett County homes for sale now.