Taylor-Made owners and guests benefit from our in-house vacation rental maintenance team. They have the experience and expertise to handle almost any situation that may arise.
Over the past year, we sought out local talent with specific skill-sets to save our owners money. We identified tasks associated with high-cost vendors, and hired new team members accordingly. Once they were onboard, they received extensive customer service training so that they could easily interact with guests or owners. Expanding our team to include HVAC, plumbing and electrical experts can save owners $150+ on a routine service call.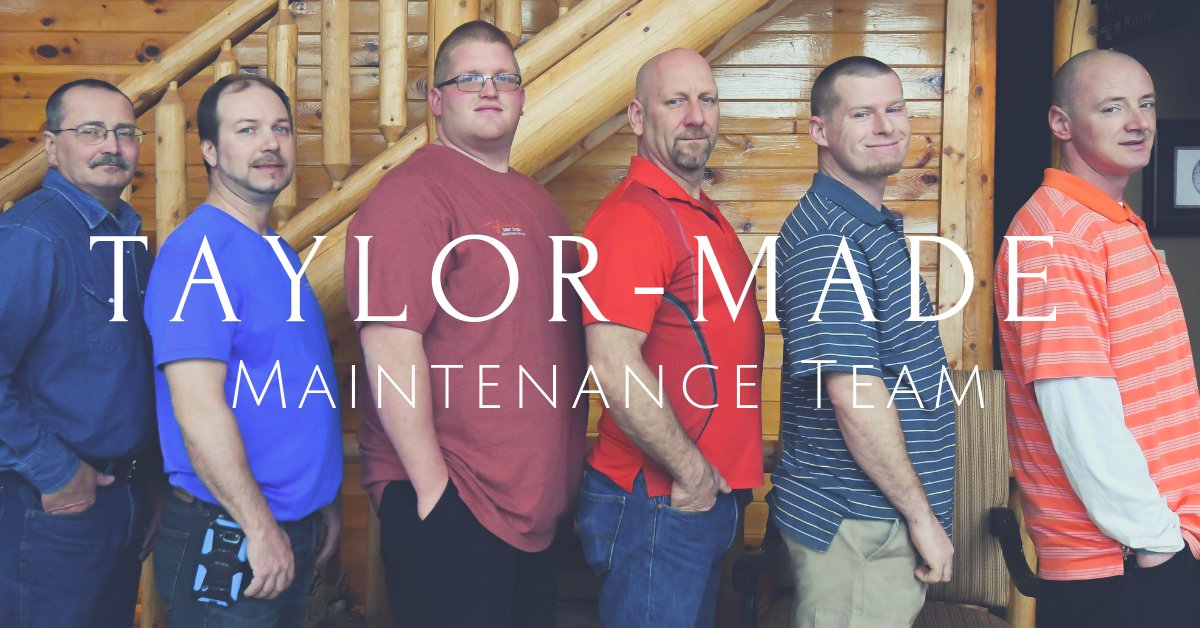 Gary Paugh, Maintenance Manager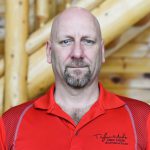 Gary has been with Taylor-Made for eight years. His background in the military and positive attitude make him a natural leader. A native of nearby Mineral County, WVA, his years in the Army took him around the world to Korea, Germany, Iraq and Afghanistan. While in the service, he was a Platoon Sargent who supervised thirty-one people.
In his years with Taylor-Made, Gary has earned certifications for the repair of HVAC systems, hot tubs, plumbing and appliances. He feels that we have the best maintenance team yet with a very diverse knowledge base and willingness to learn new things. Gary says, "It makes me feel proud to work here – like I did in the military."
John Ayers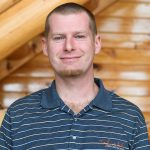 John is a familiar face to many guests and owners. He has been with Taylor-Made for four years with ten previous years of experience in Deep Creek Lake vacation rental maintenance. He grew up visiting family in the area and officially moved here twenty-three years ago.
From game tables and drywall to water treatment systems and appliances, John is known as the guy who can fix just about anything. He has earned journeyman status in plumbing and electrical repair as well. Taking pride in offering solutions, he is always happy to be able to smooth things over with guests and deliver a positive outcome. He has seen a lot of changes during his years with Taylor-Made. The separate maintenance building has been a big benefit as it has improved organization and gives us more space to keep parts in stock. That allows us to complete repairs quickly – which makes everyone happy!
Jason Nuce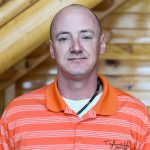 Jason grew up working with his dad who was a plumber and electrician. That experience has served him well during his six years with Taylor-Made. Originally from Pittsburgh, he has lived all over the country but has chosen Deep Creek as his home. Jason has received a certification from the National Academy of Mobile Electronics and is currently taking the Apartment Maintenance Technician and EPA Certification for Refrigeration class through Garrett College. Having worked for a cable company in the past, he has skills that help him troubleshoot issues with TVs, Surround Sound systems and other electronics.
Jason is well-known for his high-energy and willingness to help out. His excellent customer service skills earn frequent mentions in guest reviews too. He feels that everyone in the department gets along well and that it is a solid team. "If I have a question, someone has the answer."
Wayne Golliday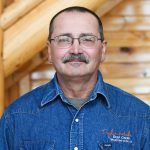 We were thrilled to have Wayne, a Master Plumber since 1991, join our team six months ago. He has expertise in a variety of areas having been an engineer at a hospital for fifteen years as well as a construction foreman. He can take on big tasks like heating or electrical work but is equally skilled small repairs. Wayne has a friendly demeanor that makes him great with guests and he enjoys being out in the field.
"Everyone on the Taylor-Made maintenance team is reliable and willing to try," said Wayne. The comradery they share means that there is always someone there to lend a hand or offer suggestions. When Wayne is not on the job, you will find him on his farm in Cranesville.
Shannon Lee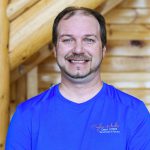 With us for two months, Shannon has been in the carpentry union since 2001 where he received four years of education. He has been building houses since he was fifteen. He can do anything from decks and roofs to welding and concrete work. Interior and exterior trim work is one of his specialties.
He enjoys being part of the team and likes the variety that comes with working in the vacation rental industry. There is something new to tackle every day. In his off time, Shannon is an avid hunter.
Danny Snyder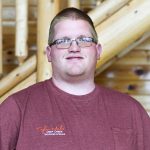 Danny is the newest member of our maintenance team. He has been here a little over a month and brings a wealth of knowledge. Danny holds a CFC license along with certifications in Mitsubishi Ductless HVAC systems and Gastite flexible gas line repair. HVAC systems can come with hefty repair price tags, and we are happy to be able to offer owners this service at a lower cost.
Danny has lived in the Deep Creek area for eighteen years, and enjoys being a member of a department that works so well together. By sharing information with each other, they save time…and headaches. He has already learned new things and has added to his skills.
cost-effective vacation rental maintenance
With the largest, most skilled maintenance team in Taylor-Made's history, we are excited to move forward with offering exceptional service to our owners and guests. It is our goal to provide the best possible value when it comes to ordinary upkeep or major repairs.