You can increase your home value no matter what your budget. If you are thinking of selling, little upgrades can mean a lot to buyers. You should focus your efforts (and your dollars) on tasks that pack the biggest punch.
Our real estate team put together a list of some proven ways to increase your home value. To be sure you spend appropriately for your target market, it is always recommended that you speak with an agent before getting started.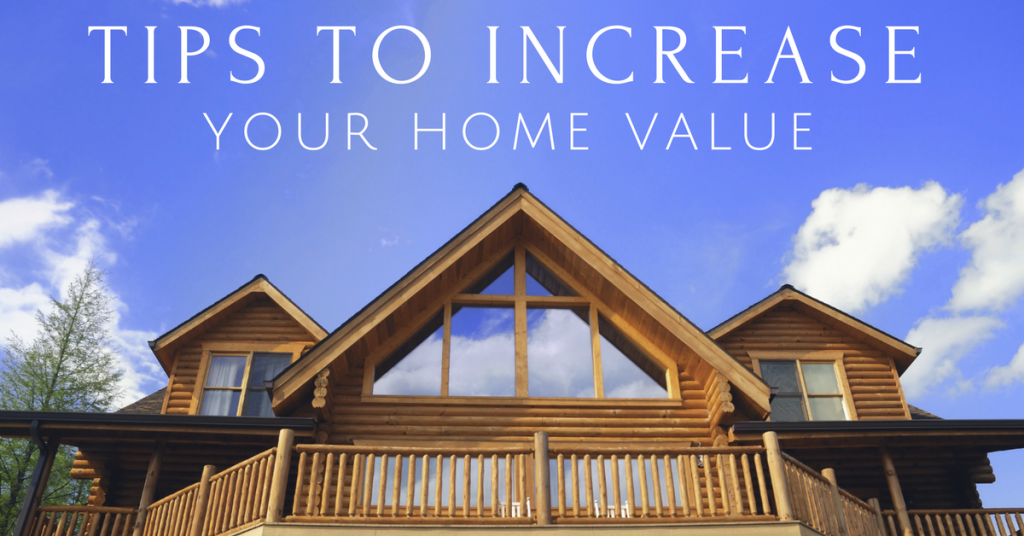 Kitchens Count
Buyers have always been focused on kitchens, and most are looking for something that is modern/updated. You don't necessarily need a total overhaul. Even small investments can increase your home value.
Go for a fresh, coordinated look with new suite of appliances and a new countertop and flooring. Paint walls or cabinets and update hardware too. "Stainless steel" isn't new but still indicates "modern" in the mind of the buyer. Also, quartz countertops are becoming increasingly popular due to their resiliency.
Focus on Floorplans
Adding to the living space in your home can definitely boost value. Many buyers are looking for either an open layout or flexible spaces that can suit a variety of purposes.
It can be pricy, but finishing your basement or attic are obvious ways to add livable square footage. If you only have one living room, this is definitely something to consider. Buyers (especially those with kids) are looking for an additional family room. These can also be advertised as "flex rooms" that can serve more than one purpose. They can double as a sleeping area, an exercise room or a playroom.
Dedicated laundry rooms have become more popular in recent years. More folks are looking for these to be upstairs close to bedrooms.
Think Energy Efficiency
Reducing energy costs benefits you while you live in the home and adds appeal for buyers. It is a big selling point with lots of potential. In areas like Deep Creek that can have extreme winter weather, heating costs will definitely be in question. Energy Star certified windows can lower costs by 7 to 15 percent. LED lighting is also desirable.
Stress Free Living
Buyers of all generations prefer a home that is low-maintenance. They want to enjoy it without spending a lot of time with upkeep. Hardwood floors, easy to clean counters and streamlined finishes are often on their checklist.
Air conditioning is on the minds of Deep Creek home buyers more than before. In the past, it was not a requirement in this area and many properties don't have it. To eliminate the effort that comes with window units, consider a split air conditioning system. They are more affordable than installing central AC.
A new roof will quell fears of water damage or ice dams that can result from an old roof.
Paint Can Be Powerful
Paint can not only give your home a fresh look, but it also protects surfaces from wear and tear. To keep your budget lower, focus on repainting high traffic areas. Neutral color schemes are best so that buyers can easily envision your home as their own.
Increase Your Home Value
The best way to get started it to contact a real estate professional. They can give you a free market analysis of your home's value as-is. Also, they can make suggestions of tasks to increase your home value. Experienced agents typically have a great network of vendors if you need to outsource the work.