This blog post on budget design tips was written by a special guest contributor. Kristina Dorville and her family recently purchased The Quarterdeck. They gave this lake access chalet a complete makeover with stunning results. She offered some great budget design tips for making updates that are easy on your wallet.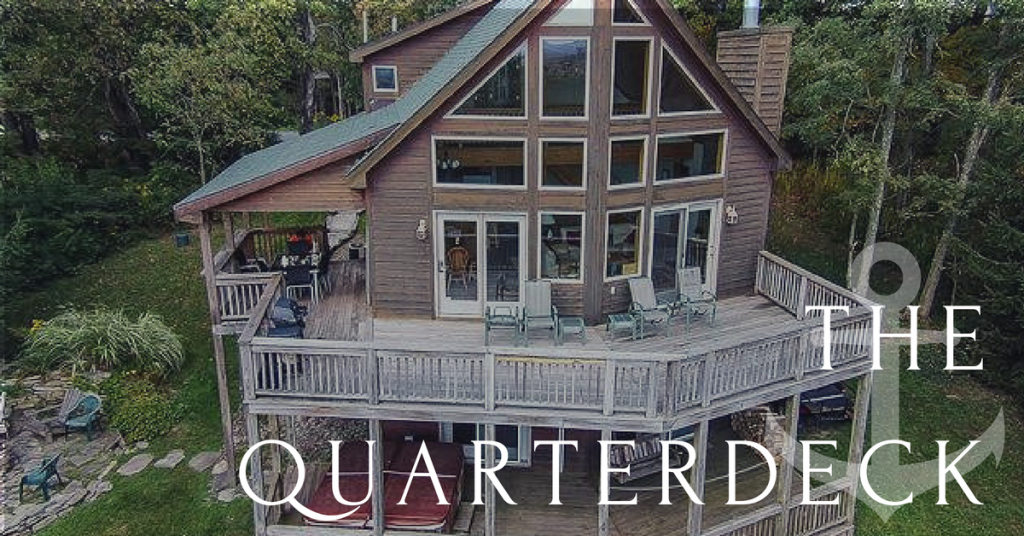 Kristina's Tips
If I could start over in my professional career, I'd like to decorate homes. But not the normal way. Anyone can go to a store, spend a ton of money and have a good looking house. MY favorite part of decorating… finding the 'treasure' – you know, that one chair, pillow, or rug that fits with your design idea but doesn't break the bank. I love a treasure hunt. I love a good sale. But best of all, I love making my house feel like a well-decorated, stylish home for as little money as possible!
If you're looking for a refresh of your space, there are some easy ways to find the treasures that work for you without the hefty price tag.
Shop Around & Wait for Sales
First and foremost, you must be patient. Don't buy the first thing you see that you like. Look around and shop around. Wait for sales, if you know they are coming (around the holidays is a great time). I got some great, after Christmas deals on things that had nothing to do with the holiday. Swing through the same store multiple times and also go to the nearby, same stores. Every store – even the same ones in various locations around town – have different stuff and different prices.
Also, Google is your best friend! Most stores offer price matching and some not only match, but also offer an additional discount if you find a lower price (like Lowe's, one of our local big box stores in DCL).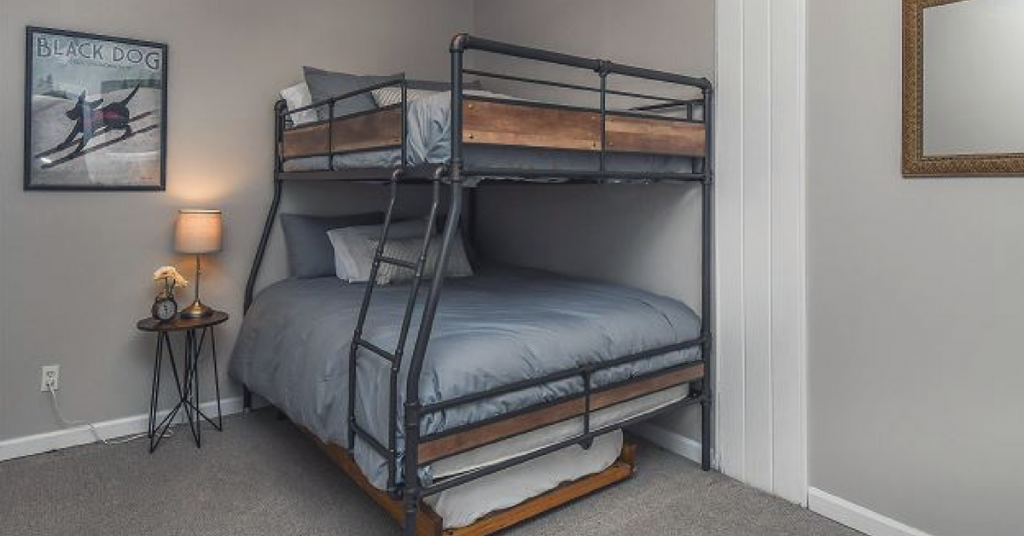 One pro online shopping tip: never look at the first few pages of items online. The real gems are hidden in the back (this is true at stores also). For example, I found an awesome, unique bunk bed for our DCL home that I really thought fit well with our overall décor style. I first saw it on a big online retailer's website. Then I found it on Walmart's website…listed three times, for three different prices. I used the lowest price there and called Target to price match, who also sold the item and was able to get an additional 5% off because I used my Target card to purchase it. The very first listing I saw was $460 more than what I ultimately paid. Patience and some online elbow grease paid off! 
Get a High-End Look for Less
Second, always look for the items that given the impression they are way more expensive than they are. There are some discount stores that sell some great stuff that looks like it's straight from Pottery Barn or another higher-end store. Hunt for the 'look alike' items that are made with better quality materials.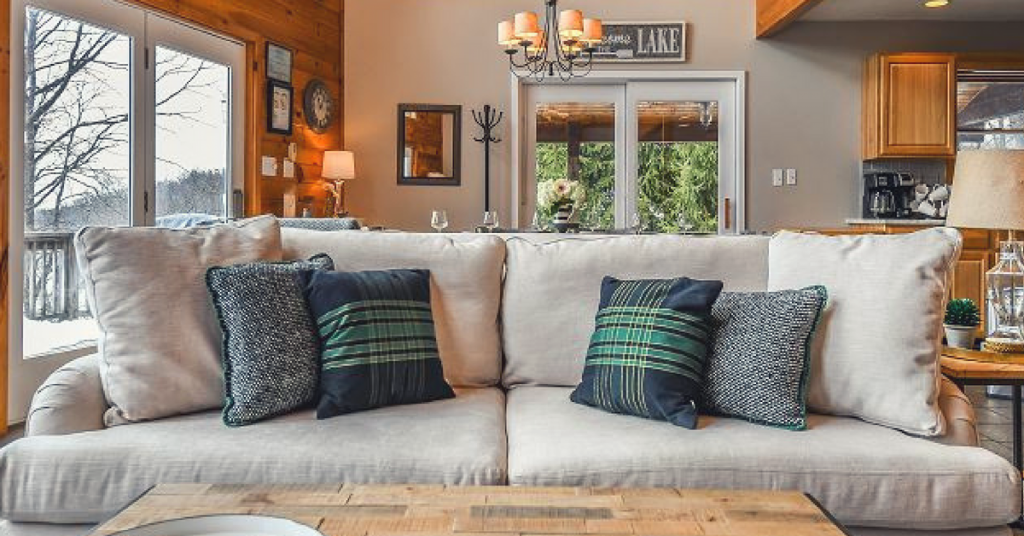 For example, I always buy pillows with feather inserts at yard sales or thrift stores for a few bucks and then get a nicer pillow cover to update them. I always choose linen or cotton over microfiber – that looks WAY more expensive and high end. And I keep an eye on the current trends from the more expensive stores and then look for the similar items in the discount stores. 
Splurge on Key Pieces
Third, always splurge on a few key pieces to set anchor the space and set your style tone. I am willing to pay a bit more for some of the bigger, more style-impacting pieces like a dining table or sofa/chairs. But splurge is still relative. I usually get those higher-end pieces from an outlet store too.
Ask for a Discount
And last, don't be afraid to ask for a discount. This is my biggest piece of advice and one most people aren't willing to do. I've received discounts on new items from Target, on outlet furniture, and on clearance items that just needed a little extra help all because I asked.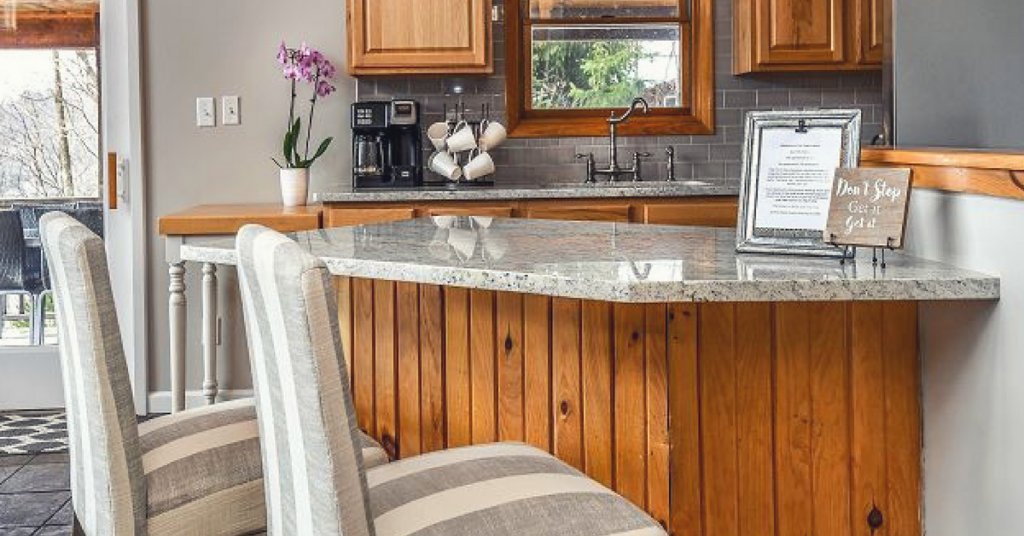 One of my best 'asks' was at an outlet. I loved these two leather club chairs (which now have a prime spot in our living room at our DCL house) but they had a bit of extra wear in some spots. I talked to the manager and pointed some of the spots out – he took an additional 40% off, there was a holiday sale on top of that and I came home with two leather club chairs for almost 50% less than what ONE chair cost new. Now that was a good treasure day! 
In Conclusion
It's not hard to bring some fresh updates to your home. Just a little time and effort. And if you need help finding a specific treasure, let me know – I love a good hunt and regularly offer that 'service' to my friends and family!