The June market update includes some exciting Deep Creek Lake real estate news!
Deep Creek Lake Real Estate News
We are pleased to announce that our real estate team has grown with the addition of seventeen new agents. Many are accomplished agents with proven track records in Deep Creek Lake real estate.
By leveraging a strong knowledge base, years of experience in the local market and cutting-edge technology, experiences for both agents and clients will continue to soar moving forward.
Deep Creek Lake Real Estate Market Update
As the summer market grows, so does our office. In addition to adding new agents, we are also expanding our office space. While that is good news, so is the average sales price on lake area homes. Coming in at $569,620 for the month of May, we are seeing a 10% increase over last year at this same time. This summer is going to be hot!  Inventory continues to be trending lower that the previous years.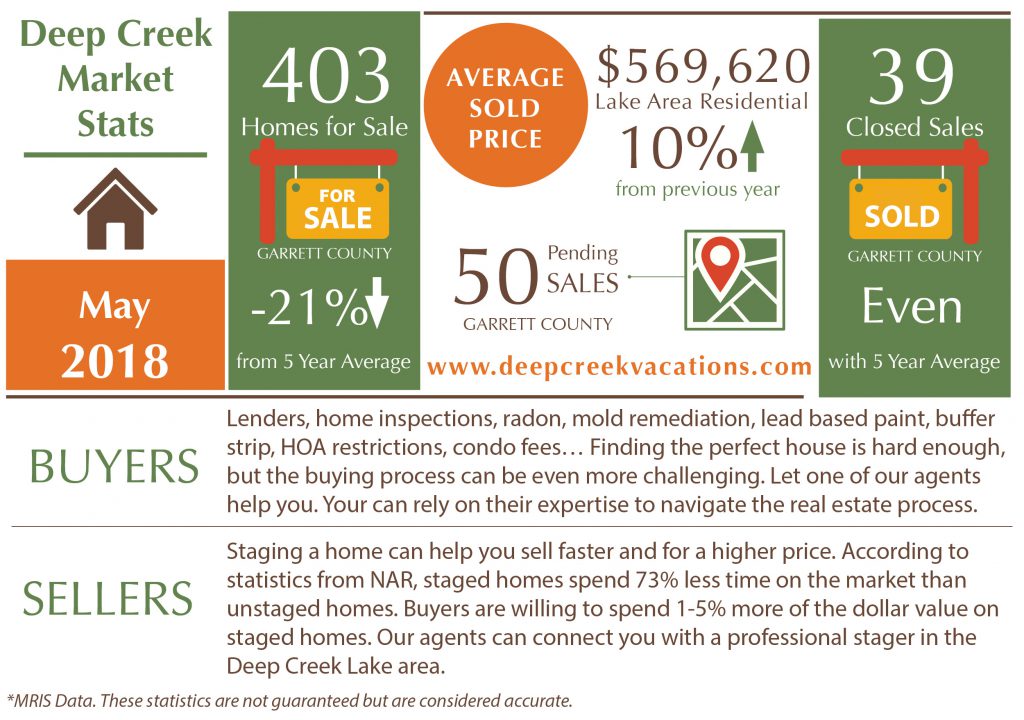 We have about 403 active listings for the county and of that is 220 Lake Area homes. This trend will shift the paradigm for the sellers who will have a little more control of pricing and contract negotiations.
If you need any advice about a new second home investment here at Deep Creek, please don't hesitate to contact one of our fine agents.