Taylor-Made's Deep Creek real estate company is excited to announce that we have a new Broker of Record! Bob Carney, Sales Manager, recently obtained his brokers license!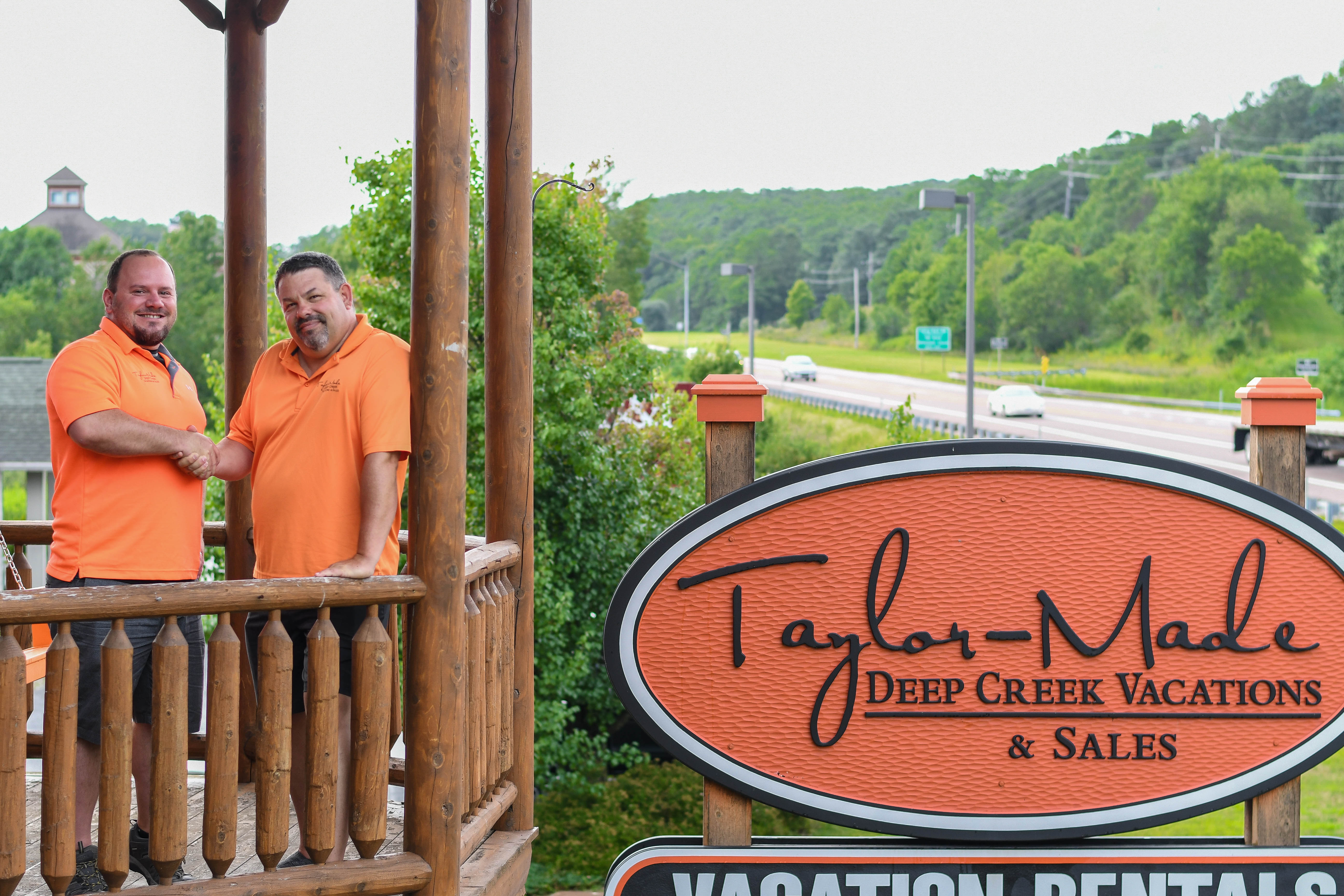 In order to earn this designation, Carney successfully completed the required educational hours and the exam as outlined by the Maryland Real Estate Commission.
Deep Creek Real Estate Company Background
Taylor-Made co-owner and sales agent, Jay Ferguson, previously held this role since 2014 when the real estate division was originally launched. The company has grown rapidly in four short years, and he is pleased to pass the torch to Bob so that he can fully focus on his strengths – real estate sales and serving Deep Creek Lake area buyers and sellers.
"Jay was our founding partner of the Taylor-Made real estate division and was initially the only salesperson in the entire company. With Jay serving as our Broker, we grew tremendously and continued to add pieces and new agents to become the company we are today," said Chad Taylor, Owner.
About Bob Carney
In his role as Sales Manager, Bob has handled the day to day operations of the company since he joined in the summer of 2016. "It's been an awesome adventure for the last two years since Taylor-Made purchased Long & Foster. I couldn't be happier to be associated with a locally owned company that has a reputation for accelerated growth and a family atmosphere. Stepping into the broker shoes will be a lot of responsibility as Jay created some big shoes to fill. I look forward to continuing our success and building one of the most knowledgeable and customer-centric real estate offices in Garrett County," he stated.
With more than a decade of real estate experience, his professional achievements include serving as Vice President and President of the Garrett County Board of REALTORS®. He is well-known for his strong commitment to community as well. In 2012, he was named the Garrett County Chamber of Commerce Volunteer of the Year.
Currently, he leads the company's team of 45 agents who are on track to produce nearly $100 million in sales volume.
"I know the company is in very capable hands with the transition to Bob Carney becoming the Broker of record for Taylor-Made, and we are excited to be on the path to an even brighter future," said Jay Ferguson.