Your Deep Creek Lake real estate update for August shows that pending sales are up 9% when compared to last year.
We had 24 homes under contract with an average sales price of $501,566 and heading to close soon.  We had a great summer by helping 50 sellers move on to their next chapter and we had 50 buyers that fulfilled their dream of a new home in Garrett County and Deep Creek.  Our sales volume for the summer topped off at $31.7 million in sales.  We look forward to the cooler weather and all the festivals that come with it.  It will bring in a whole new herd of buyers.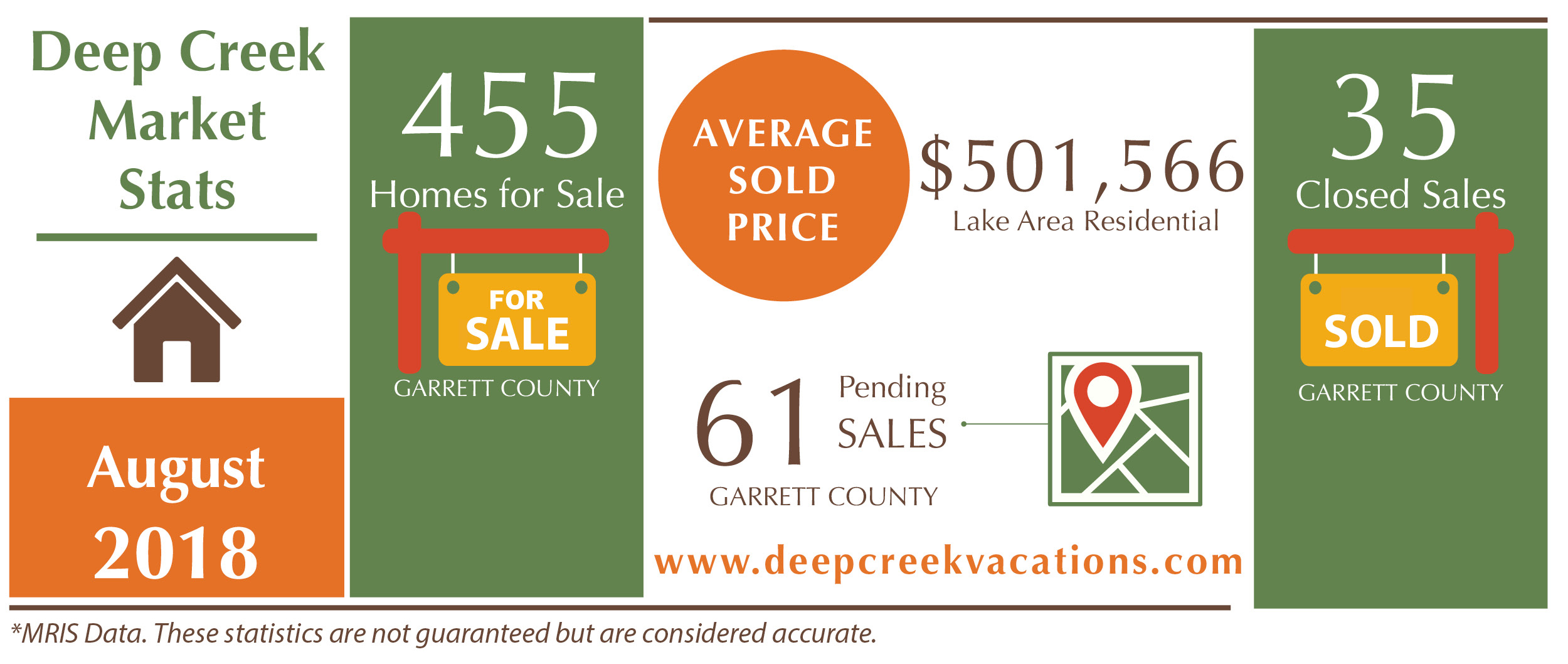 Buyer's Tip: Ski season is coming up. Start looking at potential investment properties near the slopes before everyone else does. During the quieter fall season, it is easier to access homes that are for sale and also on the vacation rental market.
Seller's Tip: Fall weather is a upon us bringing leaves and spider webs.  We love the colors of fall — until we need to clean up the leaves. Maintaining curb appeal
becomes a challenge this time of year, but do your best to keep up with it.  You never know when the right buyer will come along.