Planning your Deep Creek Lake family reunion can be a lot of work. We put together some tips to make the process easier for you. That way, you can put more focus on all of the fun you will have enjoying time with your favorite people.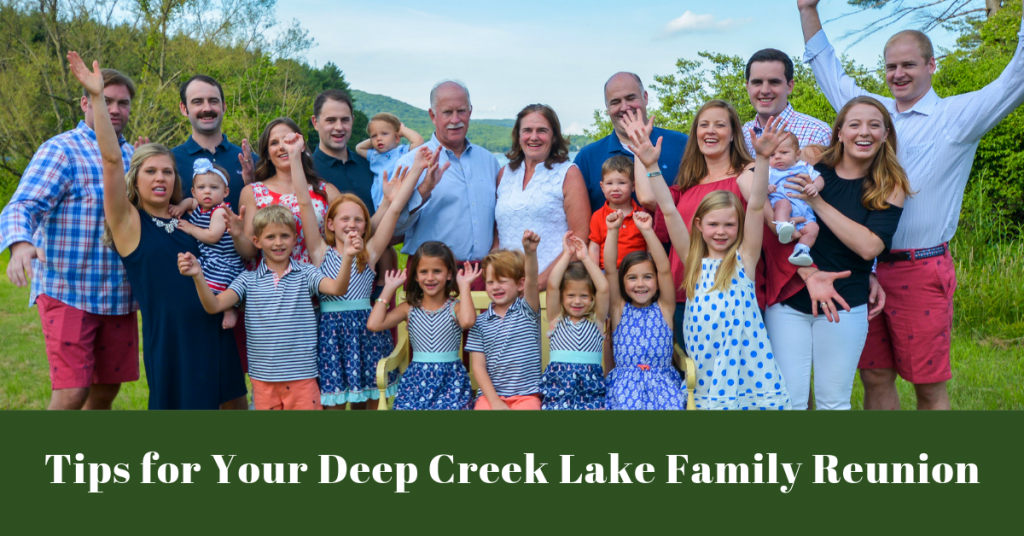 Make plans early and pick a date
The earlier you plan your Deep Creek Lake family reunion, the easier it will be to find one large home for everyone or several homes close together. If possible, make your reservations a year in advance. Your chances of getting exactly what you want in term of location and amenities when you reserve well in advance of your arrival date. Summer and winter are our peak season and offer lots of fun opportunities for outdoor recreation. Spring and fall are quieter times of year when you can take advantage of great, low rates.
Some families create a "reunion committee" to help with decision making. You can delegate tasks and make sure all of the details are covered. Google docs can be beneficial for organizing your info.
Choose the right accommodations
Does your family prefer to gather together, or would you like a little extra space? A fun family reunion starts with the right accommodations. We can make suggestions so that you are completely comfortable. From one large home for everyone to multiple cabins or townhomes close together, there are options to suit everyone. Check out our communities page to see some options for Deep Creek vacation rentals that are in the same area.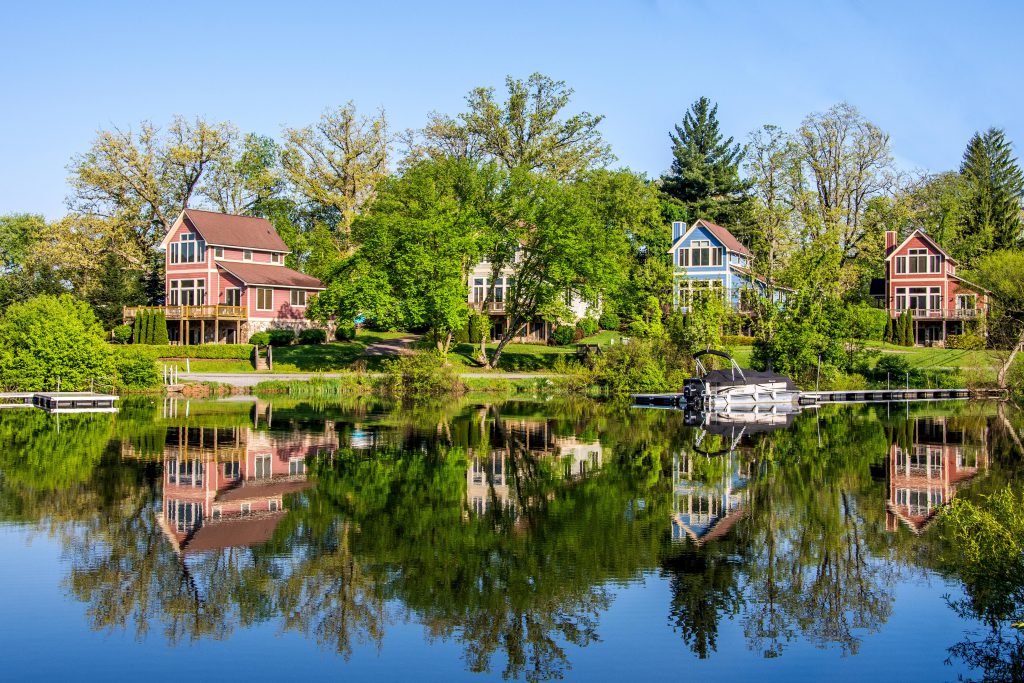 Plan activities to keep your crew entertained
Deep Creek Lake is a favorite vacation spot because all four seasons offer tons of activities. Our reservation specialists can help you with suggestions before or during your stay. You may want to consider putting an itinerary together for things you want to do as a group. That way, everyone knows the plan for excursions.
Here are just a few of the places that are great for groups:
Swallow Falls State Park is an absolute must with three scenic waterfalls. The hiking trails do involve some stairs and inclines. For family members with mobility issues, there is a handicapped accessible overlook with a fantastic view of Muddy Creek Falls.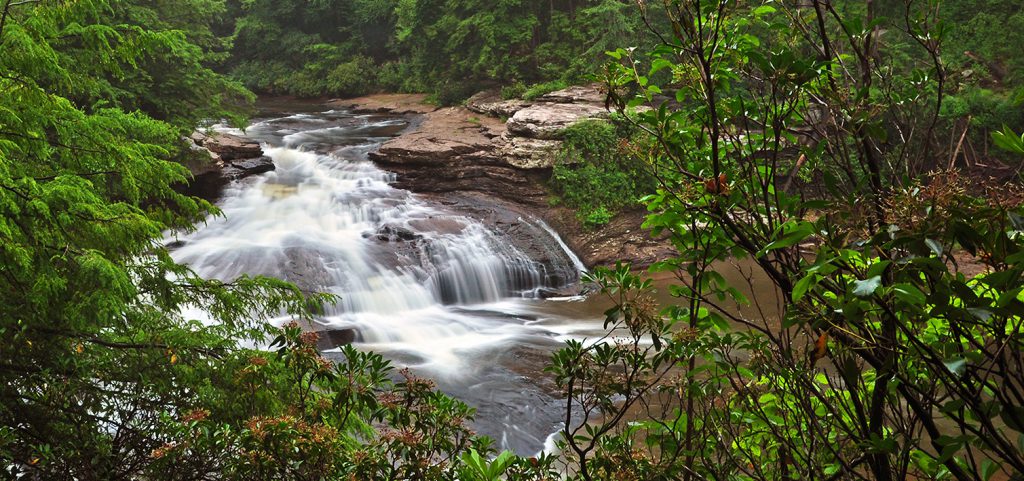 The Deep Creek Lake Discovery Center has hands-on exhibits that are ideal for families with kids. There are fun ways to learn about the local environment and wildlife. Also, park naturalists lead hikes, aviary tours and more. It is located in Deep Creek Lake State Park, so you can definitely spend an entire day here. There are multiple playgrounds, picnic areas and a sandy beach for swimming.
Endless recreation is available at Wisp Resort throughout the year. Spring through Fall, the Mountain Park has tons of activities for all ages. A playground, mountain coaster, ziplines, mountain bikes, Segway tours and disc golf are just a few of the options. The older folks in your group can check out their two golf courses while the kids play. During the winter, you can ski, snow tube or cross country ski.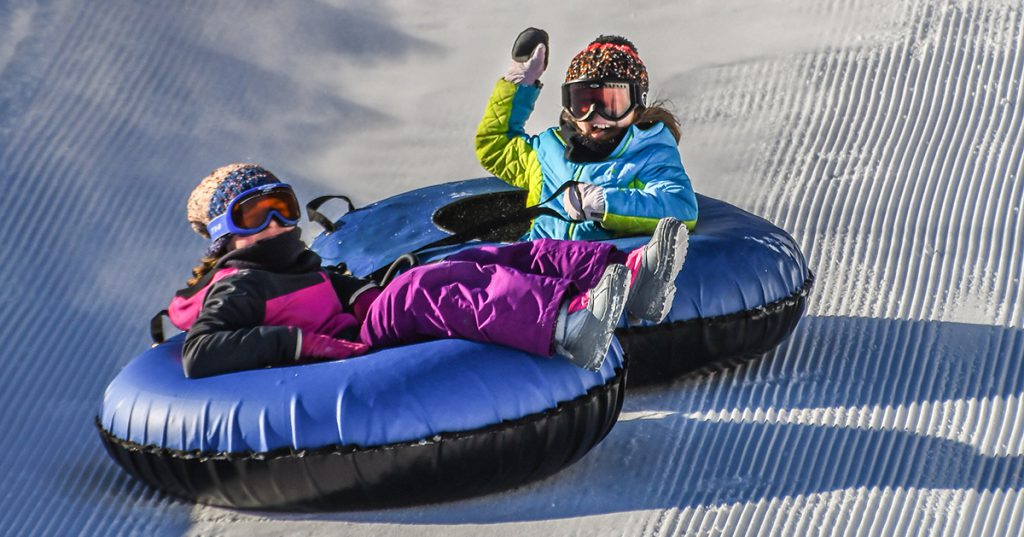 Make a meal Plan
You will need to think about feeding lots of hungry people! That is one of the benefits of Deep Creek Lake vacation rentals. You have a kitchen to stock, and that helps keep the trip affordable too. Taylor-Made guests can use Destination Grocers so that groceries are delivered on arrival day. You can just get the basics so that you don't have to go to the store right away. Or, you can get everything you need for your stay – including farm fresh meat and treats from a local bakery! Being able to order in advance makes it convenient.
If you want to order out, the 26″ Abondanza pizza from Brenda's Pizzeria will help you feed a crowd. Brenda's is a popular spot with locals! They have a large selection of Italian entrees, sandwiches and more.
Final Thoughts for Your Deep Creek Lake Family Reunion
We are here to help you have an incredible experience from start to finish. Don't hesitate to contact our team with any questions that you might have. The Deep Creek Lake family reunion tips listed above are just a starting point. There are so many ways to make memories waiting for you at Deep Creek Lake!