The Taylor-Made real estate division reached a key milestone in April 2019 – 5 years in business. This achievement is underscored by rapid growth and a focus on positive client outcomes.
The vacation rental side of the company opened in 2008 and was founded by Jodi Taylor Refosco, her husband, Joe Refosco, and her brother, Chad Taylor. After many successful years renting homes, real estate sales was the next natural step.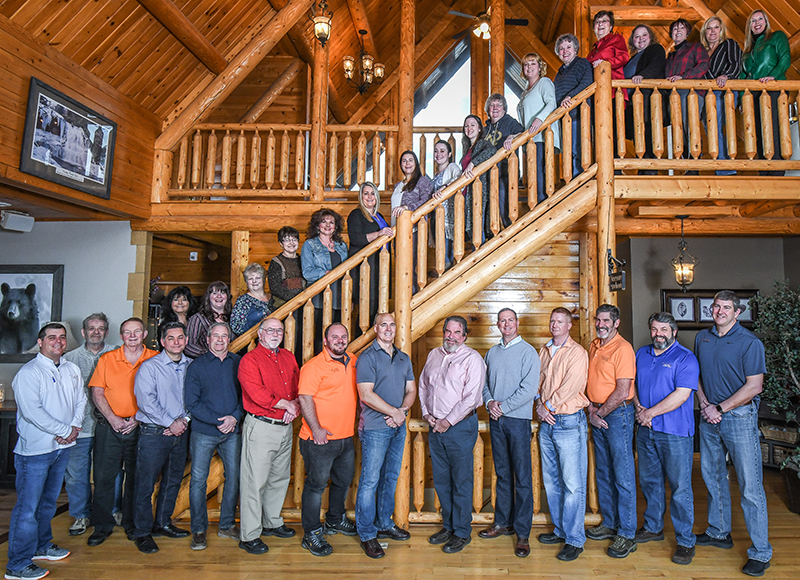 In 2014, they partnered with Jay Ferguson, a top-producing area agent, to open the real estate division. Along with being a co-owner, he was the first sales agent. Local real estate professionals began to join the team.
"My goal was to build a real estate company from the ground-up that was dedicated to customer service and above all, serving our community with honesty and integrity. Partnering up with Joe, Jodi and Chad, along with the established rental and management side of Taylor-Made, offered the perfect opportunity. It fills me with tremendous pride to see what we have accomplished in just 5 years," said Ferguson.
In 2016, Betsy Holcomb, another successful agent, became a co-owner of the real estate company as well. Later that year, Taylor-Made bought the Long & Foster Deep Creek branch and most of the real estate team made the transition.
Today, the real estate division numbers over forty agents many of whom have worked in the area for decades. In five short years sales volume has exceeded $300 million. Their success can, in part, be attributed to their "one stop shop" service. Sellers can expect  not only a dedicated agent, but they also have access to housekeeping, lawn care and maintenance professionals that will keep their home showing ready.