Deep Creek Lake real estate terms can be challenging to understand if you are unfamiliar with the area. A review of the following terms used to describe real estate and permits around the lake will assist you in making your buying decisions.  Understanding these definitions will help you determine the property that's the best fit for you (Lakefront, Lake Access, Split Lakefront, Lake View).  Using a Taylor-Made experienced and trained REALTOR® will ensure that your best interests are at heart every step of the way. I am Betsy Holcomb, a co-owner of Taylor-Made real estate and a sales agent. Feel free to contact me any time at betsy@deepcreekvacations.com or 301-616-5022 with any questions you might have.
Deep Creek Lake Real Estate Terms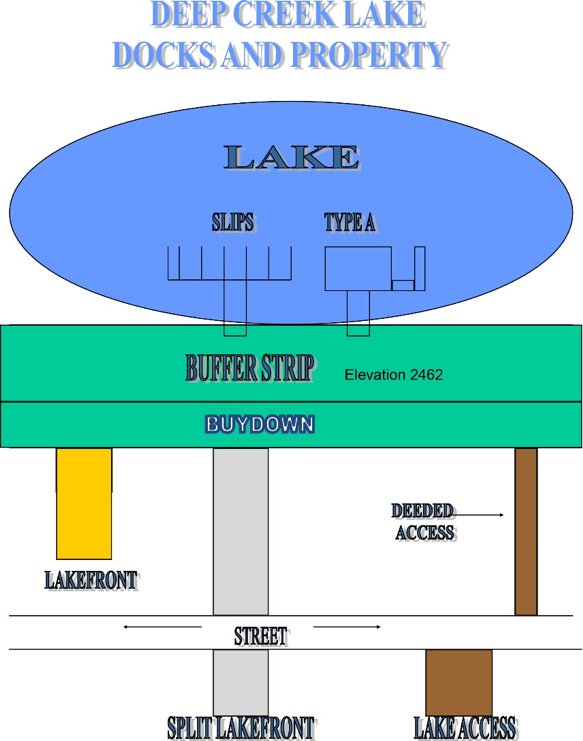 ASSIGNED SLIP – A term used to indicate that the residential unit or lot has the exclusive use of a specific boat slip issued to the Council of Unit Owners or Homeowners Association.
BUFFER STRIP – Land owned by the State of Maryland between the water's surface and the private property boundaries of adjacent landowners to an elevation of approximately 2466' in most locations.  Said buffer strip is designed to provide an access area between the actual water surface and private property adequately sized to permit the general public to walk or fish around the entire perimeter of Deep Creek Lake. Continue reading Deep Creek Lake Real Estate Terms