Wolf Den Run State Park opened in mid-July of 2019! It is Garrett County's eighth state park. It is a great addition to our public lands. Totaling over 2,000 acres, it will give you lots more scenery to explore. When it was privately owned, it was used for off-road vehicles (ORVs). The existing trails are being improved when possible and new trails are being developed too. As a state park, it will be open for ORVs, hiking, hunting and fishing.
The park is named after a stream within the park boundaries named Wolf Den Run. It goes back to a 1901 Maryland Geological Survey Map of Garrett County dated. The stream flows through the northern section and into the Potomac River.
Huckleberry Rocks Area
This is the first section of Wolf Den Run State Park to open. Trail improvements have been made, and visitors are welcome with reservations. There are 12.5 miles of trails. Of that, 6.5 miles can be used for full-sized vehicles.
There is a limit of 50 machines per day. You can contact Herrington Manor State Park to reserve your spot. Keep in mind that you do need to have an ORV sticker to ride.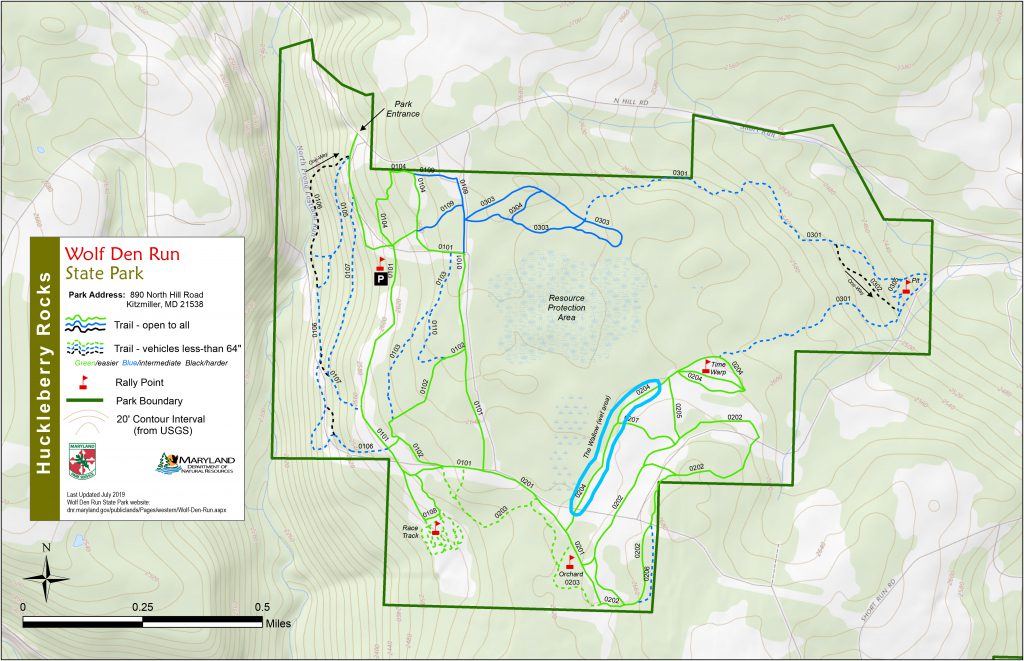 Wolf Den Run State Park Future Development
There are two more parcels of land that are part of Wolf Den Run State Park. The landscape is rugged and offers beautiful scenery. There is frontage on the Potomac River's North Branch, three brook trout streams, mixed forest, and rocky bluffs overlooking the Potomac. There is much work to be done in these areas to improve trails and identify habitat that needs to be protected.
Plans for future use include an area for camping and designating trails for horseback riding.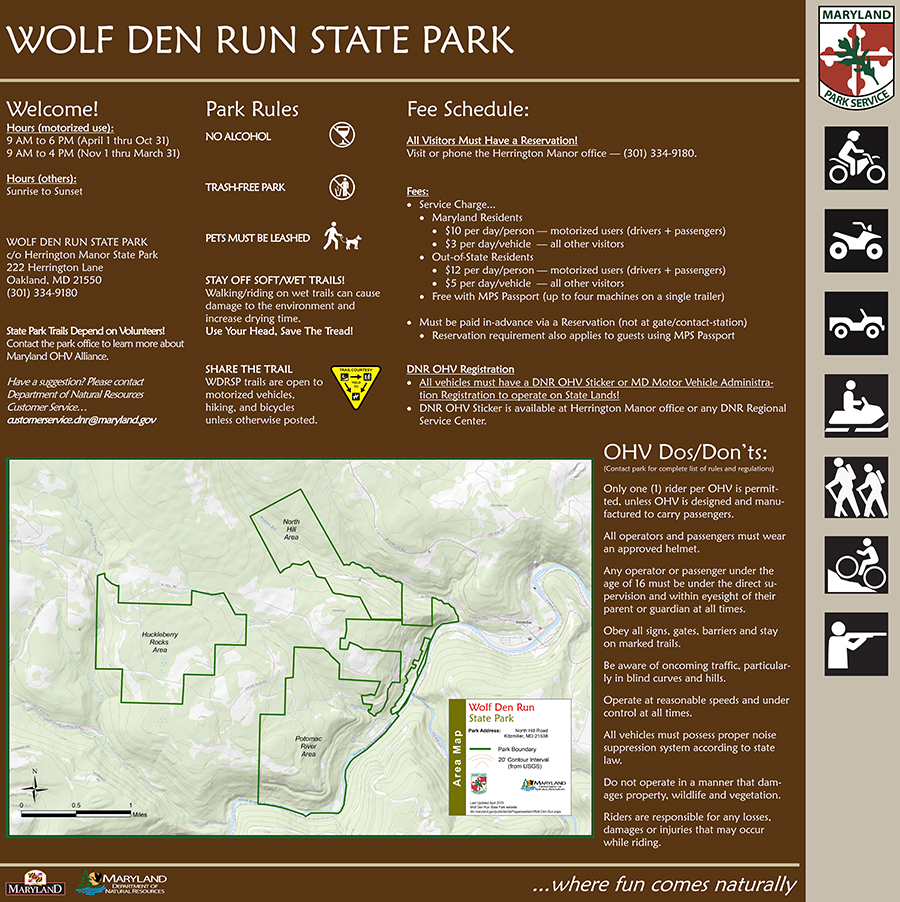 In Conclusion
With the increase in the popularity of ORV riding, we are excited to have new opportunities in the Deep Creek Lake area. We will keep you updated on the progress of Wolf Den Run State Park.