Lots of people are curious about Deep Creek Lake. As a lifelong resident and experienced sales agent, I put together some popular questions along with the answers. If you are interested in buying or selling real estate in the area, you can contact me, Betsy Spiker Holcomb, at betsy@deepcreekvacations.com or 301-616-5022.
How big is Deep Creek Lake?
The lake has 65 miles of shoreline and covers 3,900 acres. That makes it Maryland's largest freshwater lake. The average depth is about 26 feet. The deepest point is 72 feet.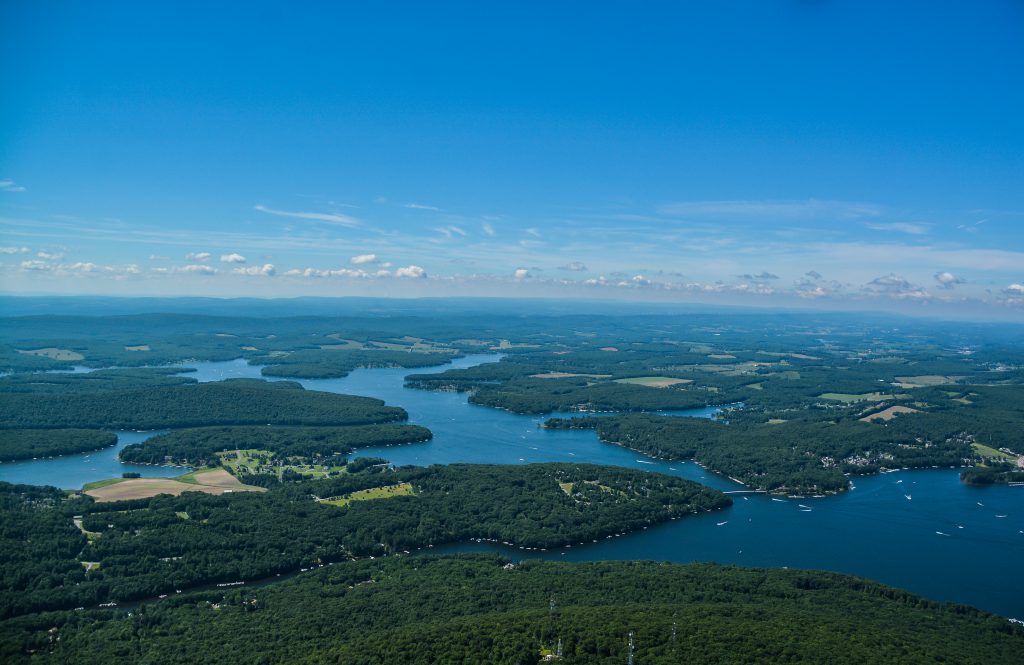 What is the elevation of the mountains around Deep Creek?
The area's average elevation is 2,300 feet above sea level. Backbone Mountain, Maryland's Highest point, is located in Garrett County.  It reaches 3,360 feet above sea level. The lake itself is about 2,455 above sea level.
What are some Deep Creek Lake activities?
There are almost too many to list! Outdoor recreation includes: boating, swimming, fishing, hiking, skiing, snow tubing, sledding, cross country skiing, kayaking, paddleboarding, white water rafting, golf, biking, wake boarding, ziplines and much more.
More leisurely options include: antique shops, a movie theater, museums, historic sites, restaurants, specialty stores, farmer's markets and simply enjoying the view.
Does the Deep Creek Lake area get a lot of snow?
Annually, the area receives an average of 116 inches of snow.
What is the average temperature?
People from the Baltimore/Washington area love escaping to our mountains because it is usually about 10 degrees cooler here. During the summer months, temperatures average around 75 degrees. In the winter, the average is about 30 degrees.
Are there public parks in the area?
There are 8 state forests and parks: Swallow Falls State Park, Deep Creek Lake State Park, Sang Run State Park, Herrington Manor State Park, Wolf Den Run State Park, Big Run State Park and Casselman River Bridge State Park. Garrett County has more than 90,000 acres of public land.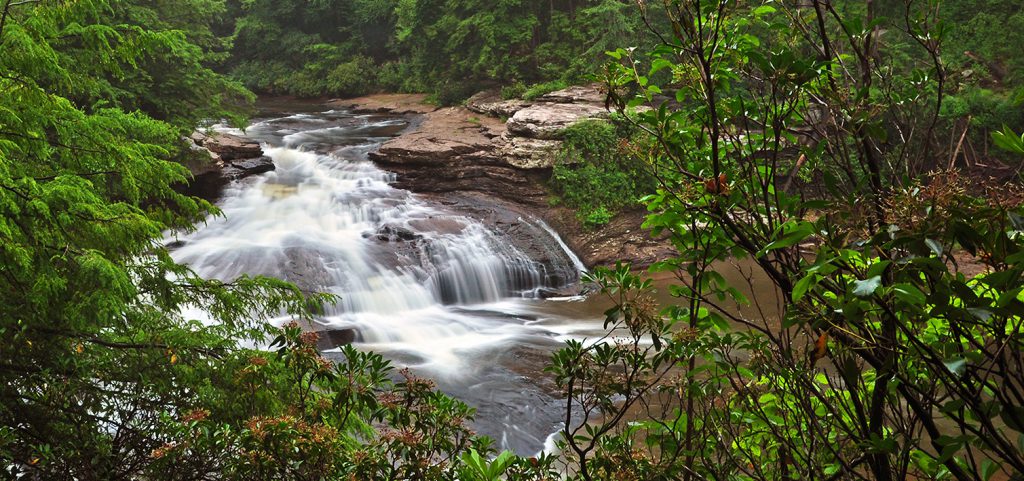 Where is Deep Creek Lake?
Deep Creek Lake is only a few hours from many metropolitan areas. Distances include:
Baltimore-177 miles
Washington, DC.-161 miles
Pittsburgh-96 miles
Cleveland-255 miles
Philadelphia-282 miles
Richmond-224 miles
New York-355 miles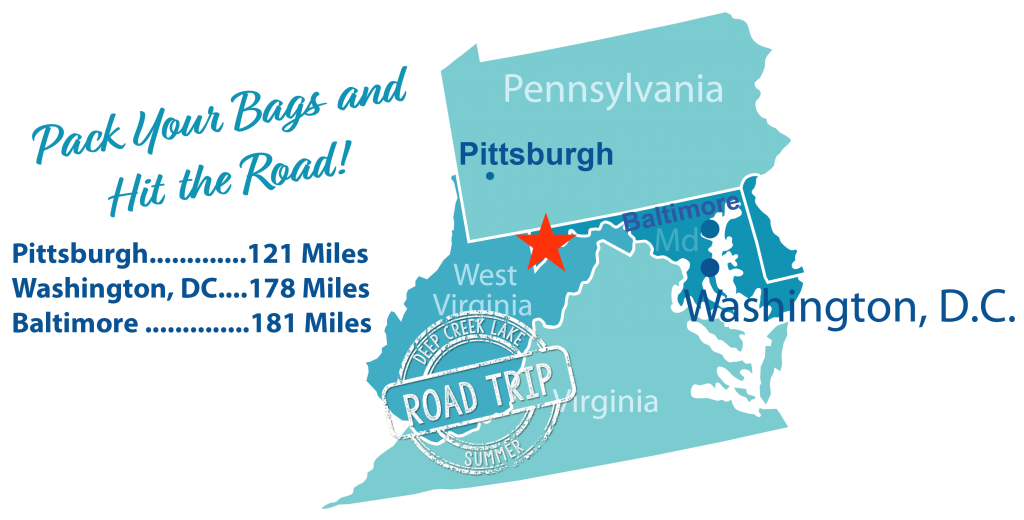 What are some things to do at Wisp Resort?
Wisp Resort is a four-season resort with something for everyone. During the winter months, you can ski, snow tube or cross country ski. Throughout the rest of the year there are tons of options from mild to extreme. Those include: riding the mountain coaster, ziplines, gem mining for kids, scenic chairlift ridges, summer concerts, mountain biking, disc golf, escape games and Segway tours. Plus, they offer pontoon boat tours. Wisp also rents kayaks, canoes and paddle boards at Deep Creek Lake State Park or you can have them delivered to your vacation rental home.
Are there opportunities to invest in Deep Creek Lake real estate?
Whether you are looking for a primary residence, second home or investment property, the Deep Creek Lake real estate market is brimming with opportunity. Amazing scenery, four seasons of activities, a beautiful lake and a popular ski resort within driving distance of major cities make it both unique and desirable.
Start your search for Deep Creek Lake real estate now.
How soon can I take a Deep Creek Lake vacation?
This one is up to you, but you can find your perfect vacation rental home right now!