Whether you are trying to appeal to vacationers or buyers, these home Staging tips will help you get your home "listing ready"! The first impression your home makes means everything!  It's always a good idea to spruce up your home and prove that it's worth every penny you're asking.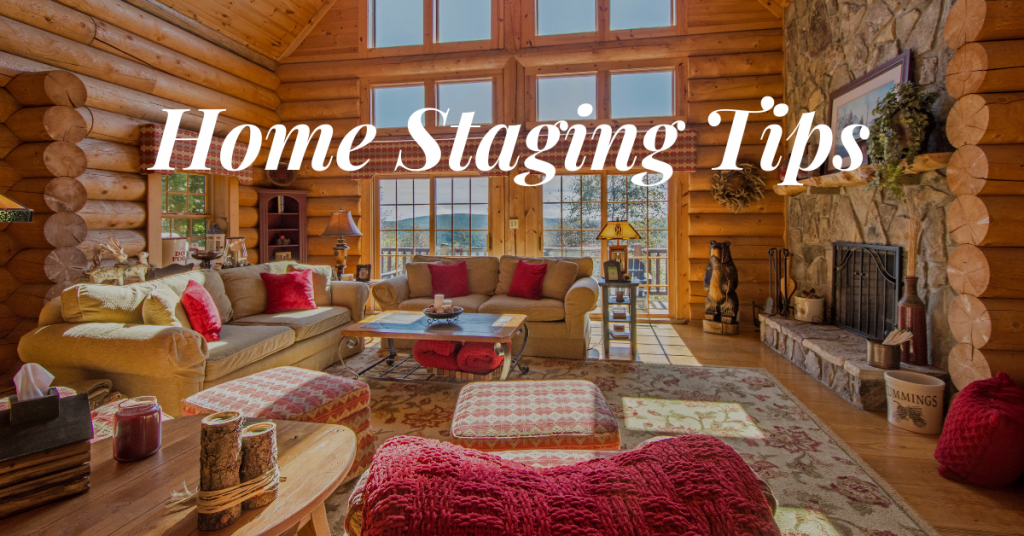 The following are some home staging tips to draw potential buyers/vacationers to the best features and make them imagine how the home will fit their lifestyles.  The way one lives in the home is very different from the way the home needs to look for showings and pictures.   If you are interested in buying or selling real estate in the area, you can contact me, Betsy Spiker Holcomb, at betsy@deepcreekvacations.com or 301-616-5022.
Home Staging Tips
-Think clean and open spaces for your home – especially in the entrance or foyer.  Remove any excess furniture and accessories from the entrance, to set the stage for a positive first impression.
-Remove any clutter – make sure the kitchen and bathrooms countertops are clear of all personal items.   Hang fresh towels in the bathrooms.
-Temporarily remove any excess knickknacks or family photos.
-Eliminate any odors from pets and cooking in the home.  Place potpourri in the bathrooms, use air freshener and deodorizer, especially with indoor pets.
-Let light in – open all blinds and curtains, turn on the lights if you know the house may be shown that day. 
-Eliminate excess furniture; place some items in storage to give an open/roomy feeling.
-Give your home an updated look.  Pack away any excess items; boxing these items now will be beneficial when the house sells and you're ready to move.
-Remove personal items and photographs.  Homebuyers have an easier time envisioning themselves living in the home, if the seller's personal items are removed. 
-Be sure the exterior of the home is clean and updated.  Perhaps consider adding a door mat and some seasonal flowers to the landscaping to spruce up the outside.
-Present your home as a neutral palate, to attract the attention of the most buyers.  Your efforts of presenting your home in the best light will increase the perceived value of the home, to help it show better and to perhaps get an offer more quickly. 
Betsy Spiker Holcomb
301-616-5022, betsy@deepcreekvacations.com