Deep Creek Lake real estate experts at Taylor-Made can guide you through the selling process from start to finish. You can rely on them for a successful outcome so that you are ready to make your next move. With decades of experience in the area, they know the finer points of the local market.
Taylor-Made Deep Creek Vacations & Sales started offering real estate services in 2014. In just a few short years, our team produced over $600 Million in sales for Deep Creek Lake and Garrett County home owners.
We want to show you that we are the best at the lake when it comes to the sale of your home. You can count on us to go the extra mile.
Partner with a Taylor-Made agent, and you will always get the highest possible service at the best competitive price.
Deep Creek Lake Real Estate Marketing
We focus our marketing efforts on where the majority of buyers are searching. Using a variety of online channels in combination with tried-and-true print pieces, your listing gets the maximum exposure possible.
Our in-house team also partners with experts in Google Ads so that we are driving qualified traffic to your listing on our site.
–Deepcreekvacations.com receives more than 2.5 million website visits annually.
-Largest Facebook business audience in the Deep Creek Lake area. We maintain a primary profile with over 49K followers along with a real estate specific profile with an audience of 7K+.
-Email marketing database with 70K+ addresses.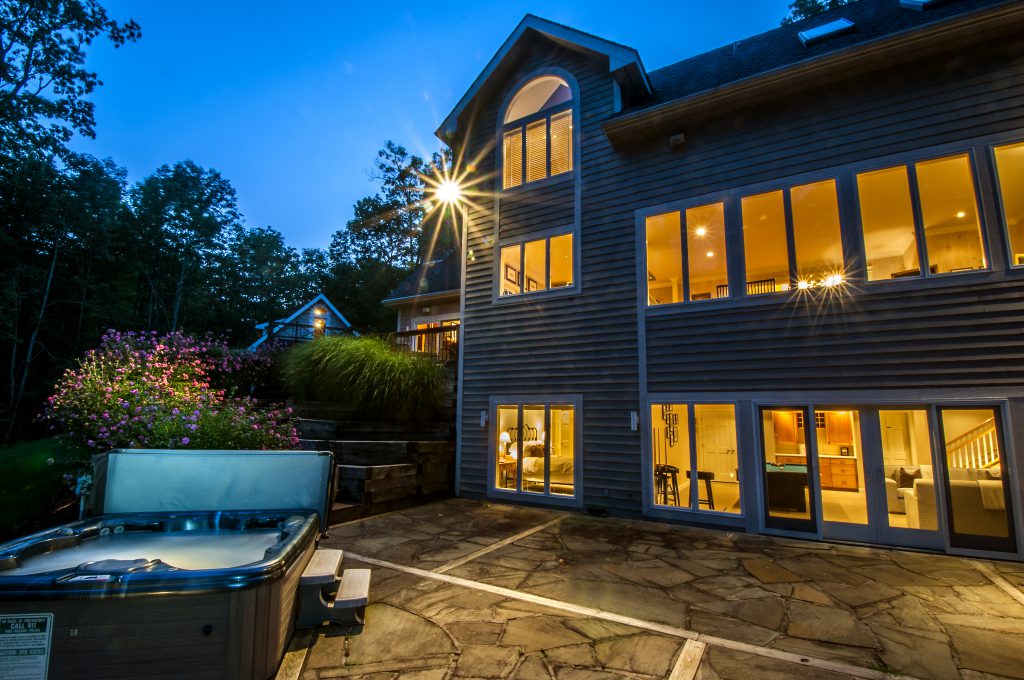 -Multiple staff photographers, a videographer, drone photographer and 3D tour tech to showcase your home's highlights.
-Print efforts include postcards, ads in major magazines, local print publications, calendars and more.
-Taylor-Made listings appear on all major sites where buyers are searching including Zillow, Trulia and Realtor.com.
Deep Creek Lake Real Estate Services for Taylor- Made Vacation Rental Owners
So, you've trusted Taylor-Made with the management of your vacation rental home and now you're thinking about selling it. Taylor-Made is truly a one-stop-shop, and partnering with one of our agents will make the process as smooth as possible.
Your Taylor-Made agent can easily communicate with all of the departments involved in renting your home. They will work with your Owner Representative to identify any repairs or updates that need to be made. From there, they can contact our Property Services and Maintenance teams to get those tasks scheduled and completed. Should you have a showing while guests are in your home, they can talk with a reservationist to get potential buyers in and out without disturbing them.
If potential buyers are interested in renting the home, there is almost always a member of our management team on-hand to meet with them. We can answer any questions they might have about owning a vacation rental, amenities that attract guests and services that we provide.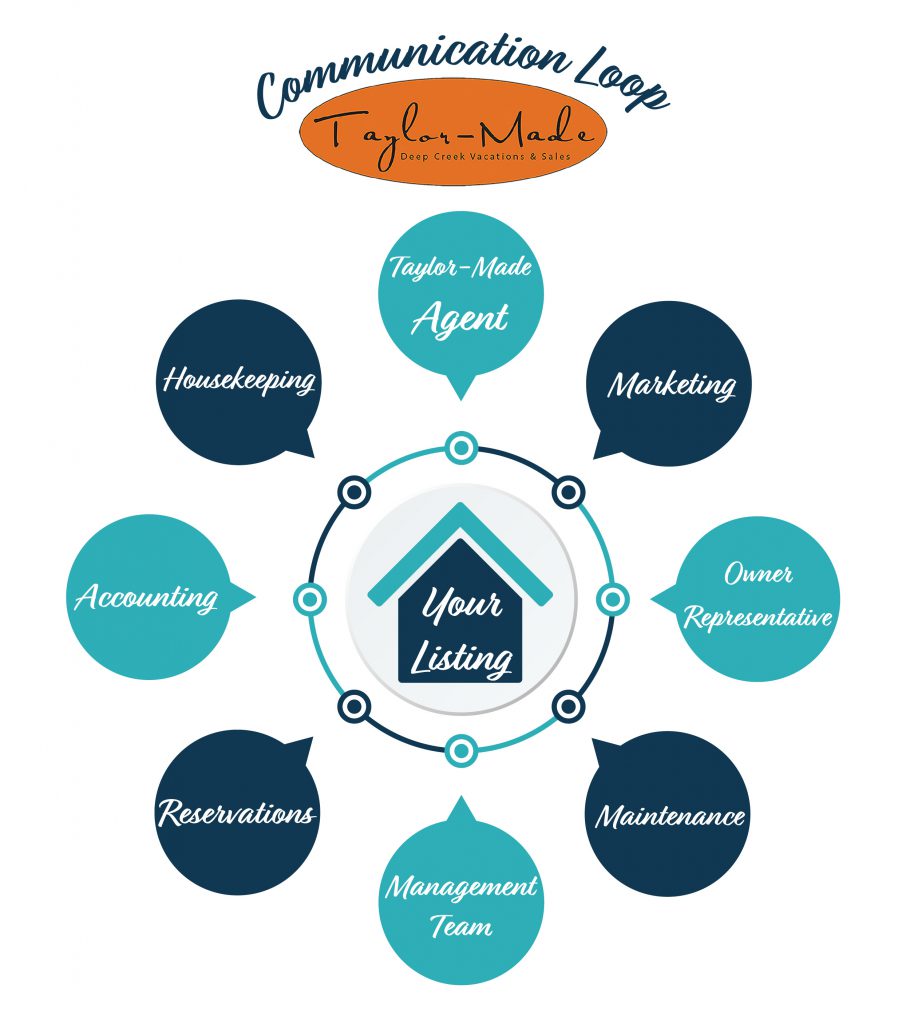 When you use a Taylor-Made agent, the members of the vacation rental division that you know and trust are readily available to assist with the selling process. You can rest assured that your home will be in tip-top shape and showing ready.
Services for Non-Renting Sellers
You don't have to be part of our vacation rental family to receive personal attention from our team. You have access to housekeeping, lawn care and maintenance services as well. Additionally, we maintain hot tubs and are an authorized Sundance Spas dealer. Having all of these solutions under one roof gives your listing a distinct advantage. Our goal is to keep things as carefree as possible so that you can focus on what's important to you.
Take the Next Step
Contact an agent for a complimentary market analysis and discover your home's potential. Smart, savvy and dedicated, they will go above and beyond for you.