"There are three kinds of lies: lies, damned lies, and statistics." – Mark Twain
My name is Jay Ferguson and I am one of the owners of the real estate division of Taylor Made Deep Creek Vacations & Sales. I am entering my 19th year in the real estate business here in Garrett County and at Deep Creek Lake.If you are interested, you can click here find out more about me personally and my background.
I will be writing a monthly blog post about our local real estate market, sharing & interpreting statistics and offering some insights into the market as a whole…as I see it. These are my personal thoughts and musings about the market in general and are not intended as anything more specific. And, to be clear, I am an optimistic, glass half-full kind of guy.
Lastly, every stat I reference is based on the official stats published by Bright MLS on or around the 15th of each month. My plan is to give you straightforward stats coupled with my analysis from the front lines and let you interpret what you read in your own way.
Our market remains hot so far in 2020.You would think the warmer temperatures and winter weather 'struggles' we have experienced would put a damper on things here, but the truth is – the numbers tell a different story. Vacationers are still coming up, regardless of the weather. We are selling out 100% of our rentals on these prime ski weekends, so that tells me there is more than a ski resort that is a draw to so many. We are blessed to live in a special place and I think people truly love coming here as their sanctuary/family getaway. THAT – and not the weather (or lack thereof) is what is driving the real estate market we see. Supply is LOW. Demand is HIGH. That is a winning recipe for shedding inventory and driving prices up. I think our 'spring market' is here in full force, albeit a little earlier than usual.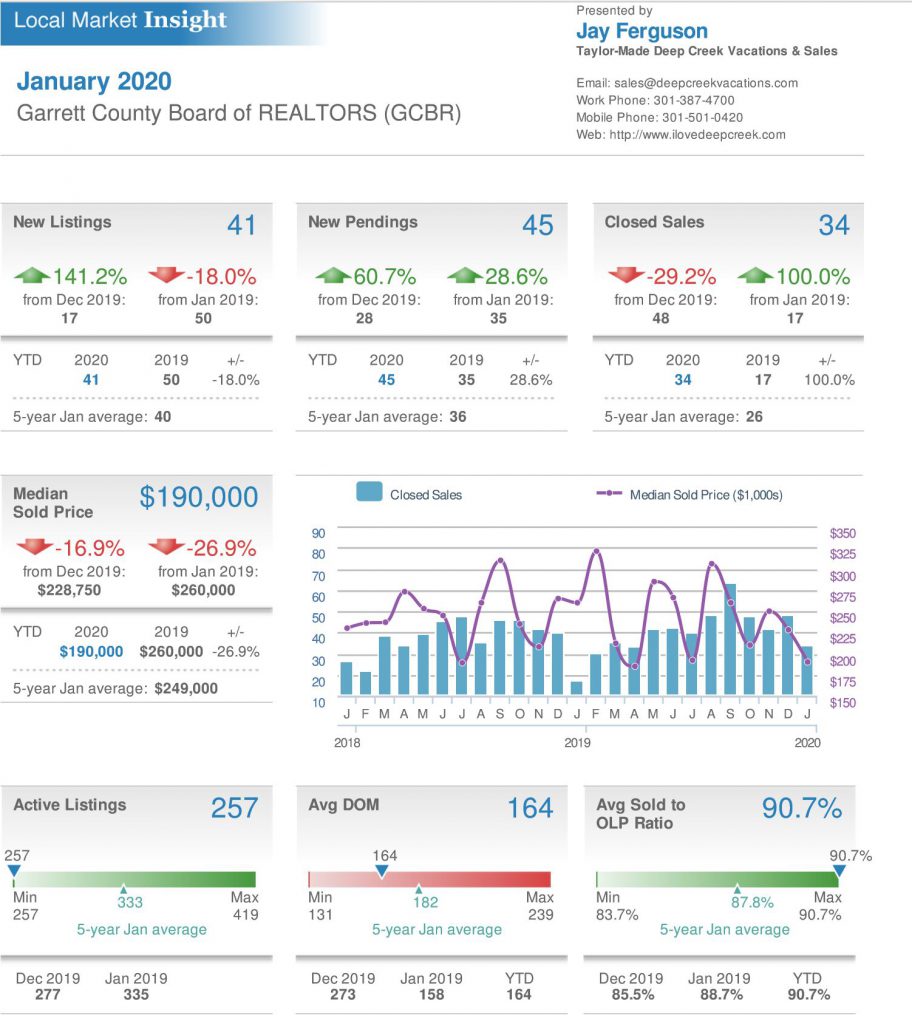 Continue reading February 2020 Real Estate Rundown By Jay Ferguson