The COVID-19 situation has created unprecedented challenges for all of us. Recently, all bars and restaurants have been closed to dine-in guests in accordance with a mandate from the governor.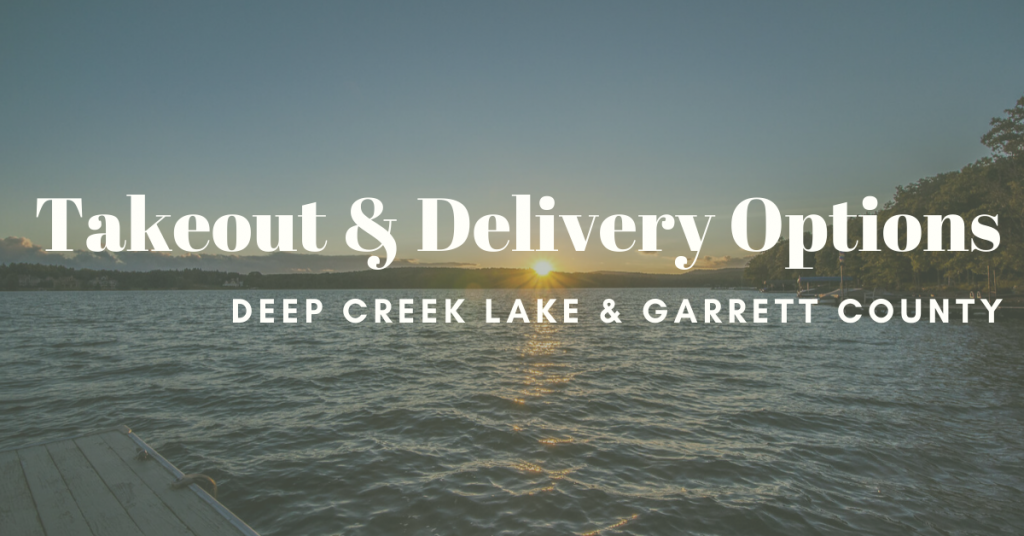 Deep Creek Food Taxi is an option for delivery too. They will deliver food from local restaurants as well as groceries.
Listed below are Deep Creek Lake area restaurants that are offering take-out and/or delivery. Things change quickly, so we urge you to call to check availability.
3rd Street Diner
(301) 334-3300
Arrowhead Market
(301) 387-4020
Black Bear Tavern and Restaurant
(301) 387-0500
Brenda's Pizzeria
(301) 387-1007
Burger King (McHenry)
(301) 387-2561
Cornucopia Cafe
(301) 895-8142
Deep Creek Seafood
(240) 488-1042
Deep Creek Shop n' Save Deli
(301) 387-4075
Dutch's at Silver Tree
(301) 387-0525
Firefly Farms
(301) 746-8188
Heidi's Bakery & Cafe
(240) 321-5804
High Country Creamery
(240) 979-0620 ext 1005
JG's Pub
(301) 387-6369
Ledo Pizza
(301) 387-6300
Little Sandy's
(301) 387-9850
MoonShadow
(240) 442-5542 (delivery available)
Mountain State Brewing Co.
(301) 387-3360
Oakland DQ Grill & Chill
(301) 334-6161
Penn Alps Restaurant & Craft Shop
(301) 895-5985
The Casselman Bakery & Cafe
(240) 442-5202
The Rolling Pin Bakery
(301) 746-8500
The Rooster's Nest
(301) 895-5168
The Vagabond Taproom
(240) 813-9373
Trader's Coffee House
301-387-9246
UNO Pizzeria & Grill
(301) 387-4866