COVID-19 responders are the everyday heroes that have been on the front lines. From grocery store workers and truck drivers to doctors and nurses, these are the people that have held our country together during this time of crisis.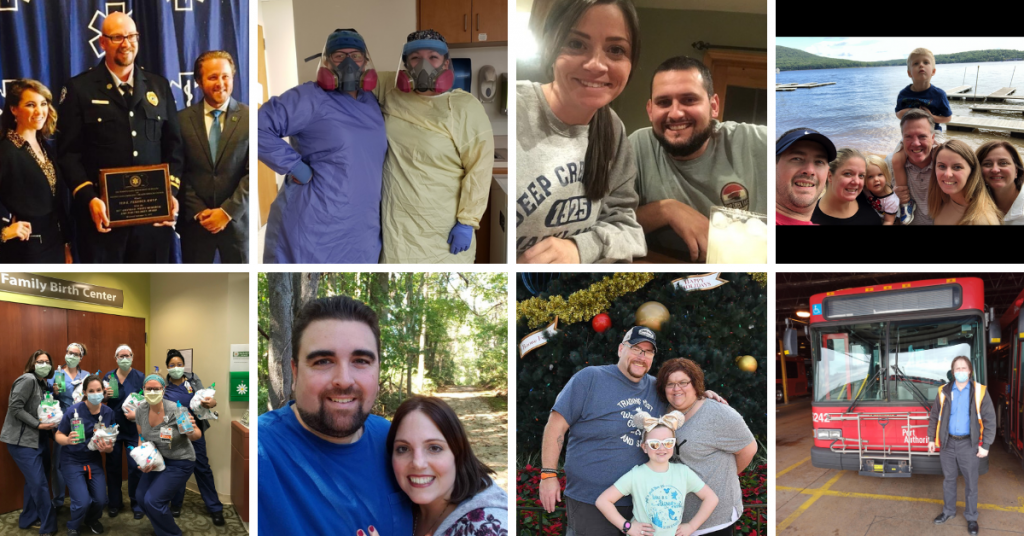 Their dedication in the face of adversity is an inspiration. Our team wanted to find a way to give back by treating them to a trip to the lake. We received more than three hundred nominations. The response was overwhelming and the stories of selflessness were truly touching. Through the generosity and kindness of our home owners, we were able to give away Deep Creek Lake vacations to some very special people.
We are beyond thankful for these everyday heroes and cannot wait for them to enjoy a well-deserved vacation.
Here are a few of their stories.
COVID-19 Responders
Leah K. – Labor and Delivery Nurse
"My name is Leah and I am a Labor and Delivery nurse. The pandemic has presented quite a challenge for the small rural hospital I work for. We care for COVID positive mothers until delivery and then follow them to the COVID unit, helping to staff this unit until mother and baby are discharged. We work diligently to keep the mothers and babies that are COVID negative upon admission remaining COVID negative. I am a shift leader on this unit and do my best to stay up to date in order to help protect our staff. My husband is a paramedic so is also on the front lines of care. We have two young daughters and do our best to work opposite shifts in an attempt to limit childcare needs and potentially exposing others. We are happy to be of service during this time."
Heidi A. – Nurse Pracitioner
"I live in Delaware with my husband of three years, Jonathan, and I am pregnant with our first child who is due to arrive in August! I work for a hospital in Philadelphia as a neonatal nurse practitioner in their NICU. Most of the children in my care are either premature or have an issue that needs our specialized attention. I absolutely love what I do, even though it is very challenging some days. My husband and I love Deep Creek Lake! It is our hidden escape and we try to get out there at least once a year."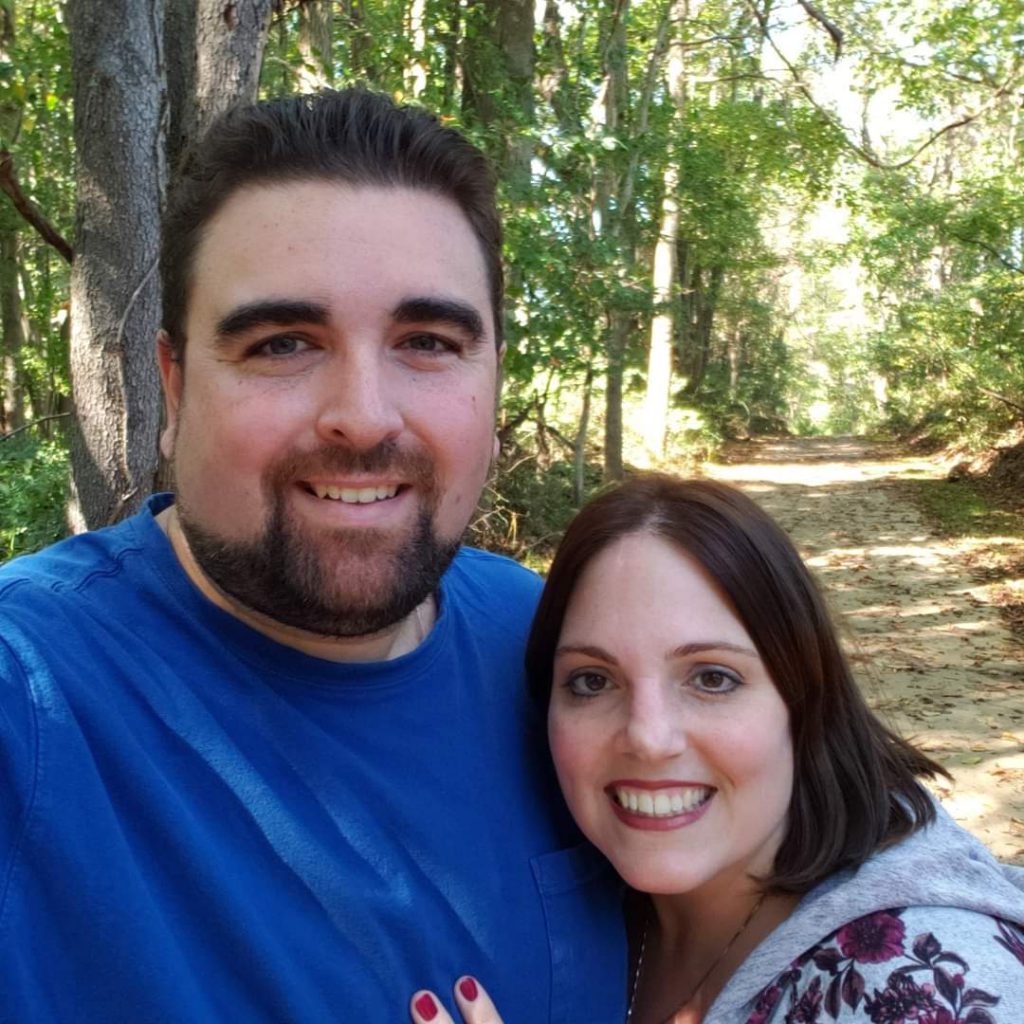 Rodney R. – Waste Management Employee
Rodney was nominated by his wife, Laura, who said: "Rodney is an essential worker with Waste Management who has been going above and beyond to ensure all residential trash collection gets picked up regularly. Many people are unfortunately home now doing home remodels and projects. He tirelessly makes sure trash isn't getting behind. When garbage is piled up rodents and bears can wreak havoc and even pose more threats to human health. He works 10-12 hours daily and never complains."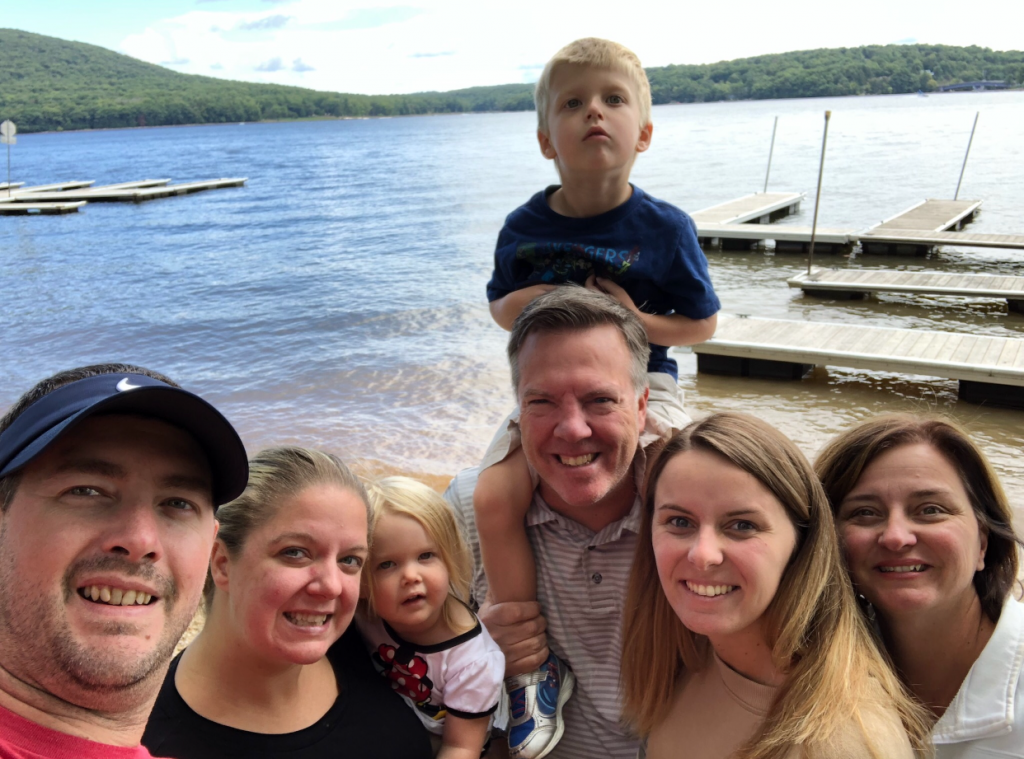 Katie M. – Nurse
Katie was nominated by her husband. He said she deserved a vacation because she is a "Hard working nurse keeping our community safe while on the clock and mother of 3 kids when "off the clock". Humble and hardworking!!"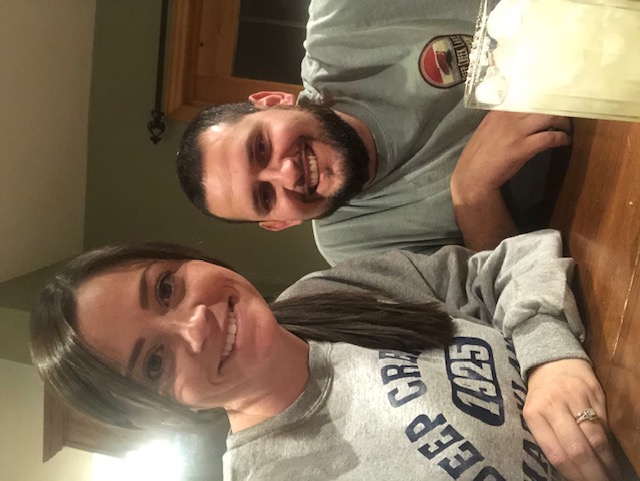 Ken M. – Department of Corrections
Ken has worked for the Pennsylvania Department of Corrections for more than twenty-five years. He was nominated by his wife, Amy. She pointed out that the Department of Corrections workers are an often overlooked first responder employee. When we contacted Ken, he said, "I would like to thank you from the bottom of my heart for this fantastic prize, it came as quite a shock when I received the call that I had won. I also need to thank my wonderful wife for nominating me for this opportunity. Of all my years working, I have to say that the COVID-19 Era of 2020 has been the absolute most challenging time. This is a wonderful thing you are doing for first responders and front line workers."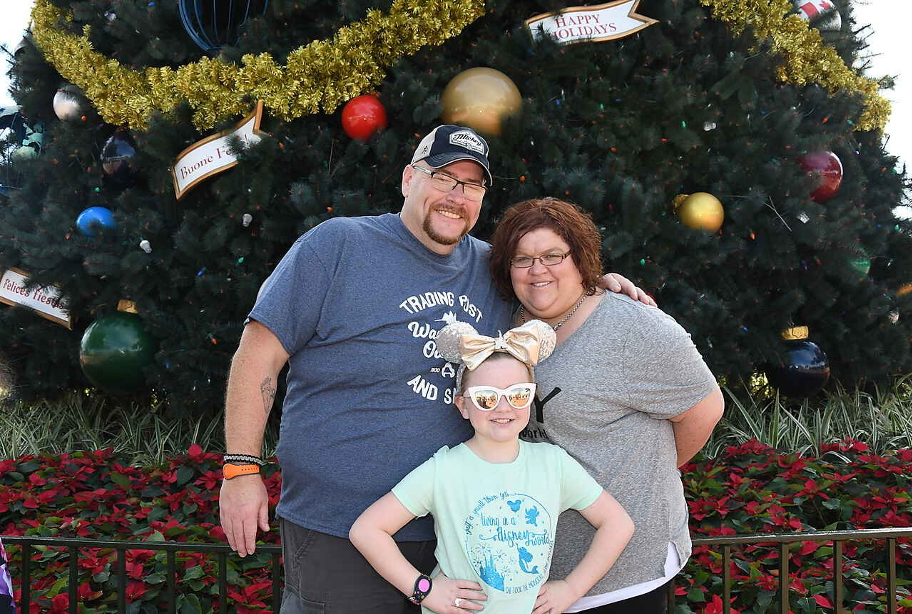 Heather E. – ICU Nurse
Here's why Meredith said when nominating Heather: "Heather and her husband were married in Deep Creek lake so it holds a special place for them! She is an ICU nurse working mandatory overtime right now. She also has a kindergartner and a three year old, and trying to home school the kindergartner while working all this mandatory overtime. In addition to all of that she is currently going to school herself for her masters degree in nursing. She is having such a hard time with all of it right now and I know she will need a much deserved vacation once this is all said and done. She is barely sleeping due to everything she has on her plate. The worst part is all the unfortunate sickness and death she has seen at work. This woman truly deserves some recognition!"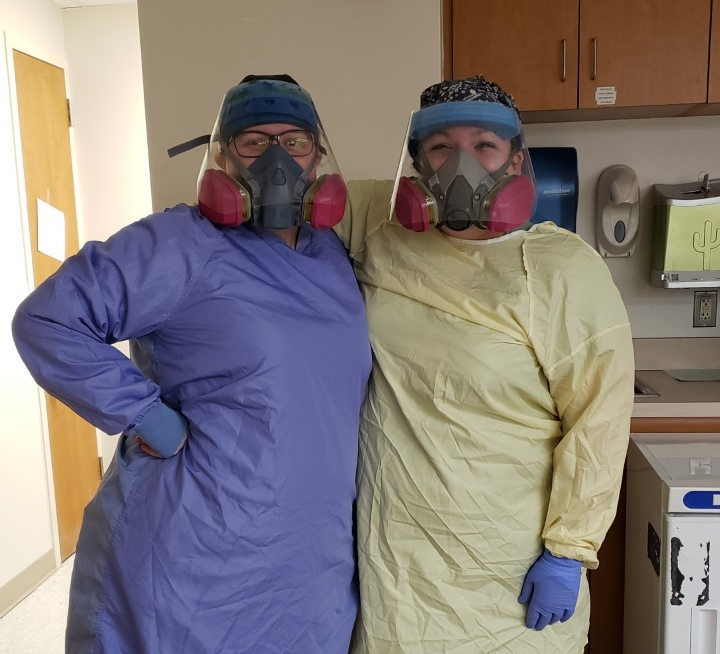 Ted F. – Paramedic
Kathleen sent in this nomination, "My husband is a paramedic and the executive director of a non-profit ambulance company. He has worked tirelessly to ensure his staff have all the PPE and support necessary to care for suspected patients. I can see the stress on his face every morning when he leaves for work and the strain of the day when he comes home. He is truly my hero."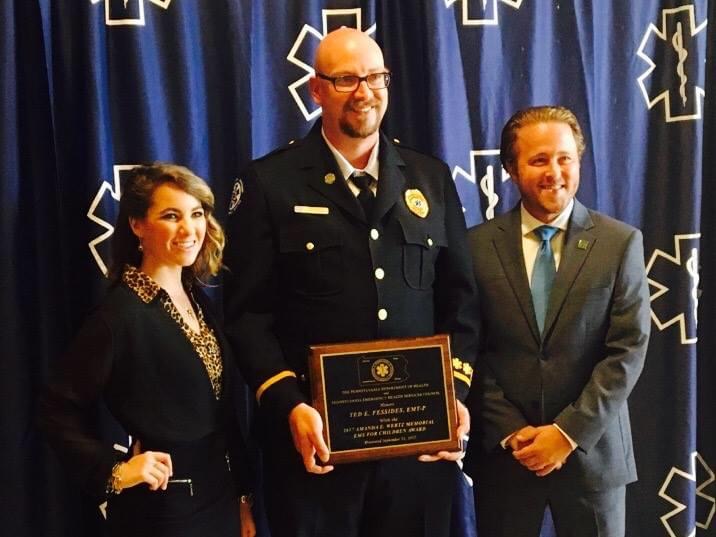 Brian W. – Bus Driver
Paula send in this nomination for Brian, "My husband is a Port Authority Bus driver in Pittsburgh. At this time he has eight co-workers with the virus. Many of his co-workers have taken off for precaution but not Brian, he refuses even though I would like him to. He spends his whole day around the potential to getting the virus and never complains."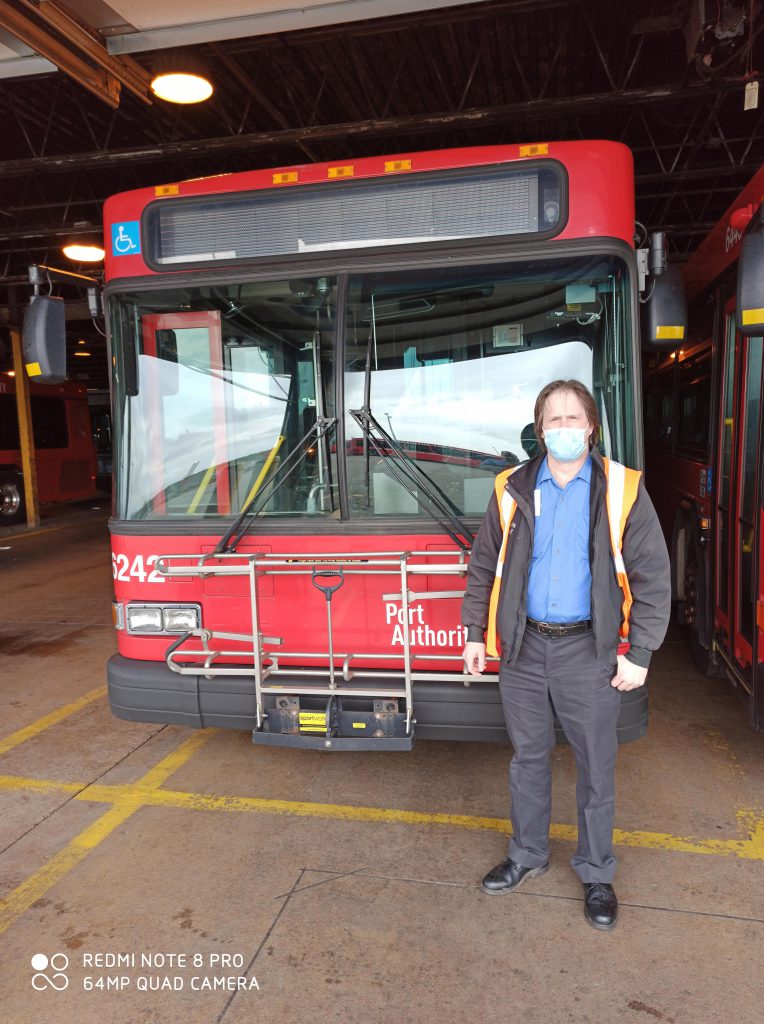 Chuck K. – Police Officer
Chuck's wife Marlo said, "Chuck has been working non-stop since the pandemic started. He has been a police officer for over 22 years and also works for Comcast making sure everyone has what they need during this time."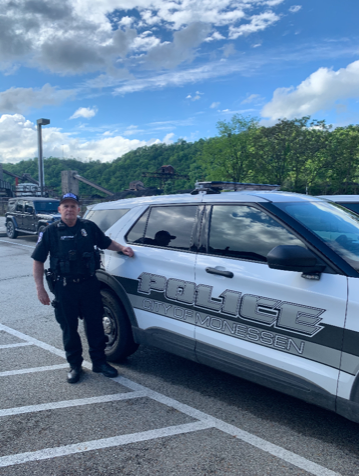 Kasey C. – First Responder
Keyona nominted her mother saying, "Kasey Crawford works at an inner city hospital in Washington, DC as a first responder. She puts her life on the line everyday to make sure that other employees, patients and visitors are kept out of harms way. Since this pandemic, she has seen first hand want this virus is doing to the community. Her unwavering selflessness to help patients in a time of crises has been nothing but true compassion and understanding for those in need."
Sarah S. – Registered Nurse
Sarah was nominated by William who said, "Sarah work sas a registered nurse at the front line of the COVID 19. She is always wanting to get away and she deserves so much to have that. She is a single mother, working a full time job, and never gets time to herself."
Maria M. – Physician's Assistant
Here is what Jessica said when she nominated Maria: "Maria is a Physician's Assistant at Ruby Memorial Hospital in Morgantown and from what I have been able to gather, she's still working hard and has a positive, hopeful attitude…WHILE having to replan her own wedding. Every time I talk with her she's been incredibly sweet, not complaining once about working in a hospital or having to completely shift her wedding plans. She and her fiancé Tim were able to enjoy Deep Creek briefly during the fall for their Swallow Falls engagement and I hope they get to come back and enjoy again soon!"
Vinny C. – Grocery Store Worker
Taylor nominated her dad, Vinny. She said, "My dad Vinny is a small business owner whose business virtually halted at the onset of COVID-19. He jumped right back into the workforce literally the next week and has been working in the back of a grocery store since. He's at the store at 4 am, and works long hours to make sure that the shelves are stocked. We have been coming to DCL for vacation for over a decade (the last few with Taylor-Made!); it's our favorite place in the world."
Matt C. – Physician Assistant
Matt's wife, Sarah said this: "My husband has been on the front lines on this COVID-19 pandemic. He is an emergency medicine physician assistant. He works everyday in the ED suiting up with PPE equipment to test patients for the corona virus. He is diligent in giving the best care to those affected while still keeping his family and those around him safe and healthy. He loves Deep Creek and looks forward to time spend on the lake every summer. He is fully deserving for a vacation in Deep Creek when this is all over."
Kevin M. – Respiratory Therapist
Autumn nominated Kevin because: "My husband went back to school to become a respiratory therapist. He graduated with honors last May. He was hired at Sinai, in Baltimore. He works in the ICU, with COVID patients. The other day he told me they need to move the patients beds…I said "why"…He then showed me a sunrise picture. He takes pictures and shows the patients the sunrise. I'm sure they appreciate the beauty."
Christine E. – Nurse
Molly sent in this nomination: "Christine always looks out for her coworkers and patients. She's amazing as a nurse and works hard to make sure everyone gets the best care they can."
Danny S. – Volunteer Firefighter
Sherri said this in her nomination for Danny, "Danny has been a volunteer firefighter for 25 years, he is currently a deputy fire chief in PG county.. and added stressors is that he works directly with the Maryland institute for emergency medical services so he sees and hears the worst of what's going on. He has been so stressed out. We try to turn off the media when we have family time. Vacation would be awesome, as we come up at least once a year."
Josh D. – Grocery Store Worker
Julie sent in this nomination for her brother, Josh: "I nominate my brother who is a manager at Walmart. He works 14 hour shifts six days a week to keep the shelves stocked all the while wearing mask and gloves supervising coworkers and keeping the public safe. My brother is my hero."
Craig S. – Paramedic
Kim nominated her husband Craig because: "I would like to nominate my husband Craig. He is a paramedic for Anne Arundel Fire Dept. He not only has to deal with the day to day of saving patients, but also trying to make sure the correct PPE is worn and put on in a timely matter on the way to save each patient. In this trying time in the world the things that he sees and faces everyday is astonishing. After dealing with patients every shift and being on the front line he also has to face coming home to our family. We have to take many steps to make sure clothes are disinfected before walking through the door. Also making sure his vehicle, phone and other things are disinfected. This is all after not sleeping through a 24hr shift. He truly is our family's hero. I am lucky also to have many heros on the frontline including my father and brother that also work for the fire dept. Even though it is more than a hard job it is so rewarding at the same time. I feel my husband deserves a vacation. We love coming to Deep Creek and skiing. Thanks for considering my nomination."
Katie (Nurse) and Brandon H. (Firefighter/Paramedic)
Stephanie sent in this nomination, "Katie and Brandon are married and Katie is a front line nurse that has worked with COVID-19 patients and Brandon is a fire fighter paramedic who also has dealt with this virus as well. Both are hard working and honest folks that want to help all they can."
Suzanne L. – Nurse
Christine nominated her friend because: "Suzanne is a hard working operating room nurse at Johns Hopkins. Recently in times of COVID-19, she has gone to the COVID floors as a safety officer to guide staff in keeping themselves and patients safe. This is not an easy job. It also requires wearing PPE head to toe and teaching others how to. These nurses are also pulled from their regular shifts to work odd hours in a new and critical unit. I thank them for all they do! Suzanne also runs the operating rooms in the evening which is a very stressful job!"
Klara T. – Nurse
Tatyana sent in this nomination: "Klara is a nurse in the ICU unit. She has been non-stop tending to patients in these critical times. With limited supplies and long hours, spouses of her patients confide in her on a regular basis."
Amy S. – Radiation Therapist
Andy nominated his wife and said, "Amy works as a Radiation Therapist at Johns Hopkins giving cancer patients their treatments. Since cancer doesn't stop for COVID, she went to work everyday as normal making sure their patients could still safely be treated and get the treatment they needed while putting herself and family at risk for COVID."
Jonathan I. – Truck Driver
Amanda said, "Jonathan is a trucker and has been working 14 hour days to ensure his loads get delivered. His wife is a dental hygienist so he is also the only one in the house working right now."
Elizabeth B. – Nurse
Matthew sent in this nomination for Elizabeth, "My wife is on the front lines as an RN in the Emergency Dept. in Salisbury MD. It has been very stressful for her working so close to so many sick patients and having to come home to two young children. She has been a nurse there for nearly 20 years and has never had to go through anything like this. A week away looking at the beautiful area of Deep Creek would be a blessing. Thanks for providing a chance like this to so many deserving people."
Tim F. – Firefighter
Nelly shared this in her nomination for Tim, "Tim is a firefighter in Baltimore City, MD. He is a very hard worker and has done countless overtime shifts with no life whatsoever. At first when I met him (I'm his girlfriend), it sounded like he was a workaholic. However, thankfully he is not. He just likes to help people and I would like to help him by giving him some time off. My family and I have been renting houses in Deep Creek for 15 years now for Thanksgiving, and the first time Tim came with us, he loved it. He is an outdoor man who loves the woods and the lake, so Deep Creek is perfect. He has been working hard all his life, so I would like to give him another reason to relax and take in the scenery. Thank you to all the owners for doing this! Stay safe!"
Katherine J. – Nurse
Scott Hard shared this about Katherine, "Nurse keeping our community safe while on the clock and mother of 3 kids when "off the clock". Humble and hardworking!!"
Rodney R. – Waste Management Worker
Laura sent in this nomination for her husband, "Rodney is an essential worker with Waste Management who has been going above and beyond to ensure all residential trash collection gets picked up regularly. Many people are unfortunately home now doing home remodels and projects. He tirelessly makes sure trash isn't getting behind. When garbage is piled up rodents and bears can wreak havoc and even pose more threats to human health. He works 10-12 hours daily and never complains."
Andy C. – Grocery Store Manager
Jeffrey said this about Andy, "Andy is the manager of the local Safeway grocery store where I shop. I noticed recently how tired he looked and commented on that. He explained that for the past few months he has been working seven days a week to make sure the shelves are stocked as best he can – and of course he makes sure there has been plenty of paper towels and toilet paper. He gets to the store at 4am each day and works until the afternoon. He always has a smile for his customers and is always helping people carry out their groceries to the car. I commend him for his dedication and caring in these very difficult times."
Jason B. – Police Officer
Jamie's nomination said, "Jason is a local police officer who is always going above and beyond to help the community. He has 2 children, a 7 year-old boy and a 6 month old baby girl. I know he is under a lot of stress and pressure due to COVID-19 and the worry that he may bring it home to his young family, especially a newborn. He goes beyond the recommendations to make sure he keeps his family safe, both out on the job and at home. Nothing would be greater than giving this great family of four a vacation away to make lasting memories."
Nick K. – Grocery Store Worker
Alexander send us this nomination, "My brother is a grocery store worker. He has been working crazy hours for the last month+. Him, my girlfriend, and I have been quarantined together, and he has been a huge help picking up supplies so that we do not need to go out. We had a big friends' trip planned to Deep Creek for the beginning of April and it was postponed. It would be awesome for him to get a trip when all of this is done!"
Ellen E. – Nurse
Christin nominated her mother saying, "My mother, Ellen, is a nurse. She is working on the frontline fighting this virus. Not only does my mom work on the COVID positive unit at her hospital, she is the primary caregiver for her mother. She is such an inspiration for her strength, physically and emotionally, and she truly deserves this moment of respite as a reward for all her hard work. Between the stressors at work and the worry about exposing my grandmother and my father to this virus when she gets home, she can really use a relaxing get away, when all this calms down."
Zack – Pharmacy
Matt nominated his friend saying, "He is a healthcare worker (pharmacist) working hard on the COVID floor."
Katie M. – Nurse
Denise sent in this nomination, "Katie gave up her position as a healthcare IT analyst to return to Critical Care nursing where she felt was the greatest need during this time."
Harry K. – Anesthesiologist
Kristina shared this about Harry, "Working in anesthesia is the riskiest during this time at a hospital, and Harry is there providing service every day. He has two little ones at home and family who miss him."
Kathleen S. – Nurse
Blake said, "My wife is a nurse manager for Medstar Health hospitals. She set up all COVID-19 testing for all Medstar hospitals in Maryland, Washington DC, and Virginia. We literally didn't see her for the first 3 weeks of this outbreak. She would come home crying just about every night. I honestly thought she was going to have a nervous breakdown. We have 6yr old twins. They were so scared for her safety and upset that they rarely saw their Mommy. I work at the Port of Baltimore, so I have to go into work every day as well. We are lucky enough to have a daycare person who comes to our house. Kate is a dedicated nurse a loving mother and a great wife. She definitely deserves a vacation at the very least. She is my hero."
Erin B. – Nursing Home Worker
Robert sent in this nomination, "Erin works in a nursing home and has been working very long hours, and has been involved in helping those patients keep in contact through the internet with their families."
Erin W. – Nurse
Linda sent in this nomination, "Erin is a ER Nurse who is very dedicated to her patients. She has worked in the ER in different capacity for 6 years, as an RN for a year. Erin has saved countless patients from drug overdoses to now with this virus. Erin is so committed to helping people she will even pick up extra shifts. Erin's favorite vacation spot is Deep Creek she has been coming to Deep Creek since she was a child with her parents."
Brian S. – Firefighter
Mary nominated Brian because, "Brian is a firefighter/paramedic for Baltimore County Fire Department. Brian responds to life threatening situations on a daily basis. Brian has put his life on the line to help save the lives of others. It has been very challenging during the pandemic."
Kelly G. – Nurse
Nicholas sent in this nomination, "Kelly is a nurse in labor and delivery at the UMMC in Baltimore. She has been working tirelessly while the rest of us have been able to stay or work at home. She has been pulling double shifts and is an inspiration to us all."
Braeden B and Tyler H. – Small Business Owners
Caitlin send us this nomination, "Braeden and Tyler are the owners of McClintock Distilling in Downtown Frederick. In dealing with the COVID crisis, their entire team shut down normal distilling in order to make and donate hand sanitizer to first responders. They have shifted their production to meet the needs of the community and are now producing, selling and delivering free sanitizer to the masses. When all is said and done, their whole team deserves a vacation! "