The Drane House is a key landmark in the early history of Western Maryland and a vital part of its heritage. It is tucked away on a quiet country lane, just off of Rt. 219 in Accident. It is believed to be the oldest standing structure in Garrett County today.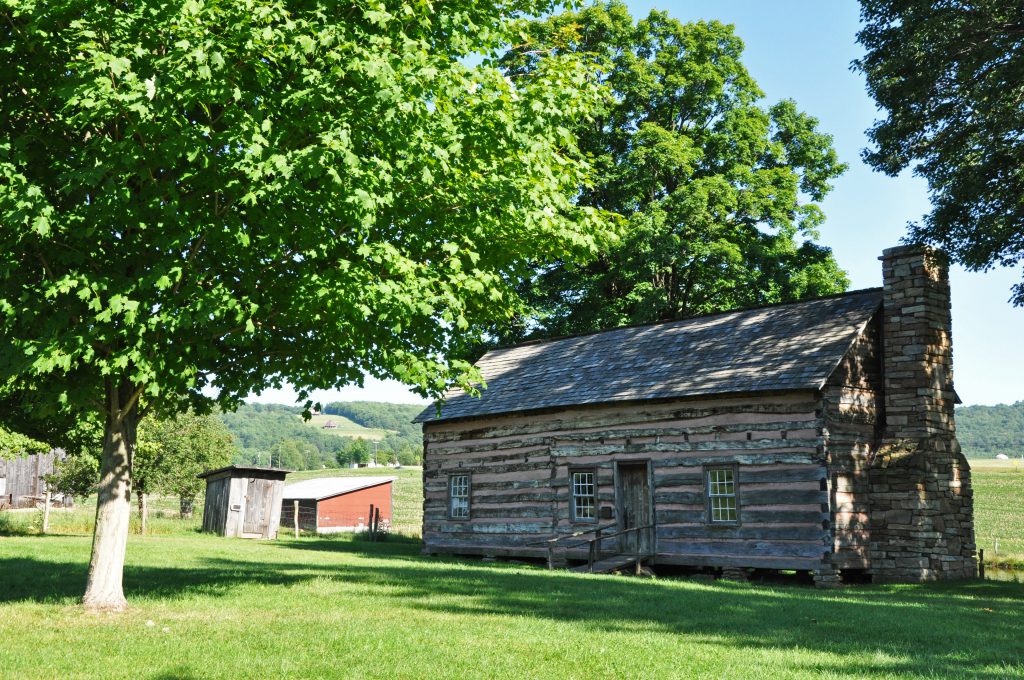 The Drane House History
The Drane house was built in 1798 by William Lamar and was given to his sister and her husband, Priscilla and James Drane in about 1800. The Dranes along with their eight children migrated to Western Maryland from the tobacco farming area of Prince George's County.
James envisioned himself a country gentlemen. He planned to raise a large acreage of tobacco.  Frontier life required long hours of arduous work to provide the basic necessities of life.  Their family was one of several who attempted tobacco culture in Garrett County's early days.  These early settlers from Southern Maryland never achieved the prosperity from tobacco farming that they anticipated.  They did not realize the difficulties of farming mountainous terrain. Their efforts were thwarted by severe winters, poorly constructed dirt roads and the great distance to market.  Many were driven back to their former homes by the loneliness and isolation of mountain life. The Dranes changed their methods to general faming and occupied the home until their deaths. 
Over the years, the Drane House had a variety of owners and occupants.  In 1952, it became vacant and fell into a state of disrepair.  It was added to the National Register of Historical Places in 1985. Shortly thereafter, a group of concerned citizens formed the Accident Cultural and Historical Society. They explored options for the deteriorating home.  The town purchased the property and began restoration through a series of grants.  Architectural and archeological experts were called upon to reconstruct and preserve the landmark home.  It is also significant because of its architecture. It has a highly unusual combination of the log and frame construction techniques.  They carefully dismantled the building one log a time. Then they reassembled it with old and new logs.  The massive restoration project was finished in 1994.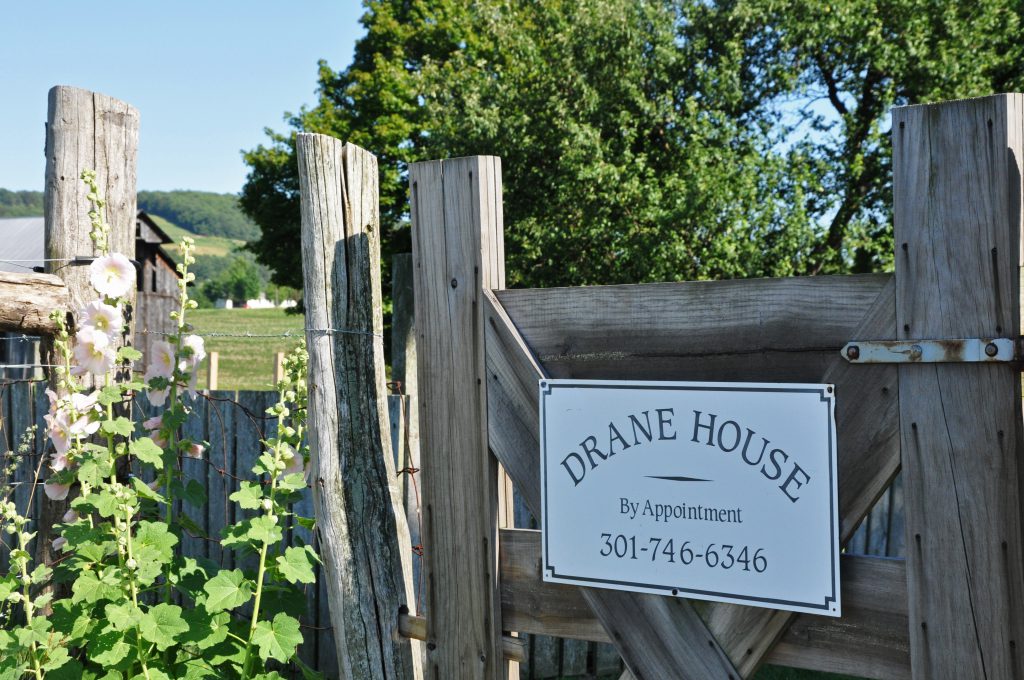 Visiting Today
Today, the site is open daily to be viewed from the exterior. It is open for tours of the interior by appointment.  The inside is furnished with period furniture, some of which actually belonged to the Drane family.  The Drane House is a window into pioneer life on the mountaintop.  For more information or to schedule a tour please call the Accident Town Hall (301) 746-6346.