The 2021 SavageMan Triathlon is September 17-19.  It's a race that's known for its beautiful scenery and intense challenges.  Competitors swim, bike, and run to prove they have what it takes to tackle the most "savage" triathlon in the world!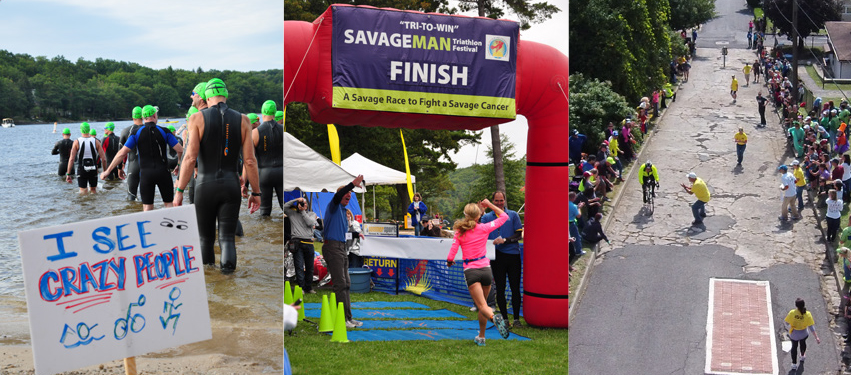 The SavageMan Triathlon consists of four separate races and is exciting for spectators and competitors alike.  Here's what you need to know to make the most of your weekend:
• Most of the races begin in the morning with a swim at Deep Creek Lake State Park. The shoreline offers the perfect vantage point for spectators.
• After the swim, triathlon racers hop on their bikes to ride through miles of rugged terrain, rolling hills, and beautiful rural scenery.
• The Big Savage Challenge entails three days of racing with a Swim-Run Prologue on Friday, the 30 (Olympic) on Saturday, and the 70 (Long Course) on Sunday
• Saturday races include the SavageMan 20 and SavageMan 30.
• The SavageMan 70 takes place Sunday. Riders will be challenged by famous steep grades including the "Westernport Wall". You will find crowds gathered there to cheer on racers as they tackle the 31% grade. The block party atmosphere of this location makes it a lively spot to watch cyclists.
• The final portion of many of the races is a run that leads them back to the finishline at Deep Creek Lake State Park.
Deep Creek lodging fills up quickly for this popular weekend.  Whether you are participating in the race or simply coming for a lazy late summer weekend, be sure to search now for the best availability.