The Bob Carney "Commitment to Community" Scholarship is an award presented by Taylor-Made Deep Creek Vacations & Sales in memory of Bob Carney, the beloved Broker and Sales Manager from 2016-2021. He helped build the foundation of Taylor-Made's real estate company and grow TMDCV&S to one of the largest real estate companies in the area. This award honors Bob's legacy and his passion for our company, his team, and our community through leadership, commitment, and volunteerism.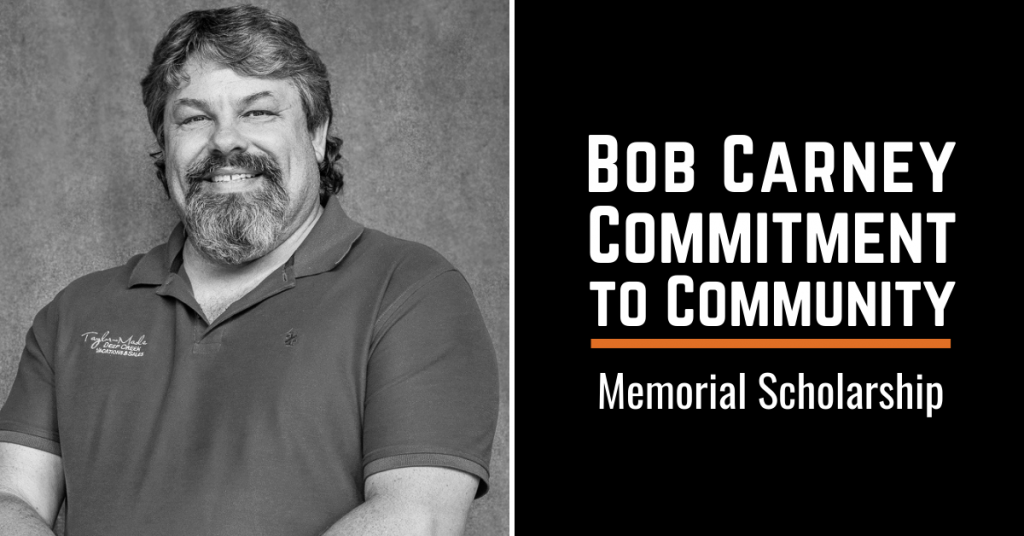 The scholarship was created by Taylor-Made owners: Jay Ferguson, Betsy Holcomb, Chad Taylor, Jodi Refosco, and Joe Refosco. Pat Franc, owner of Sipside Lounge and longtime friend of Bob Carney, also participated in the process and assisted with selecting recipients.
Initially, it was a $5000 scholarship, but it was increased to $7500 due to the many incredible applicants. The scholarship was awarded to three local recipients in 2021.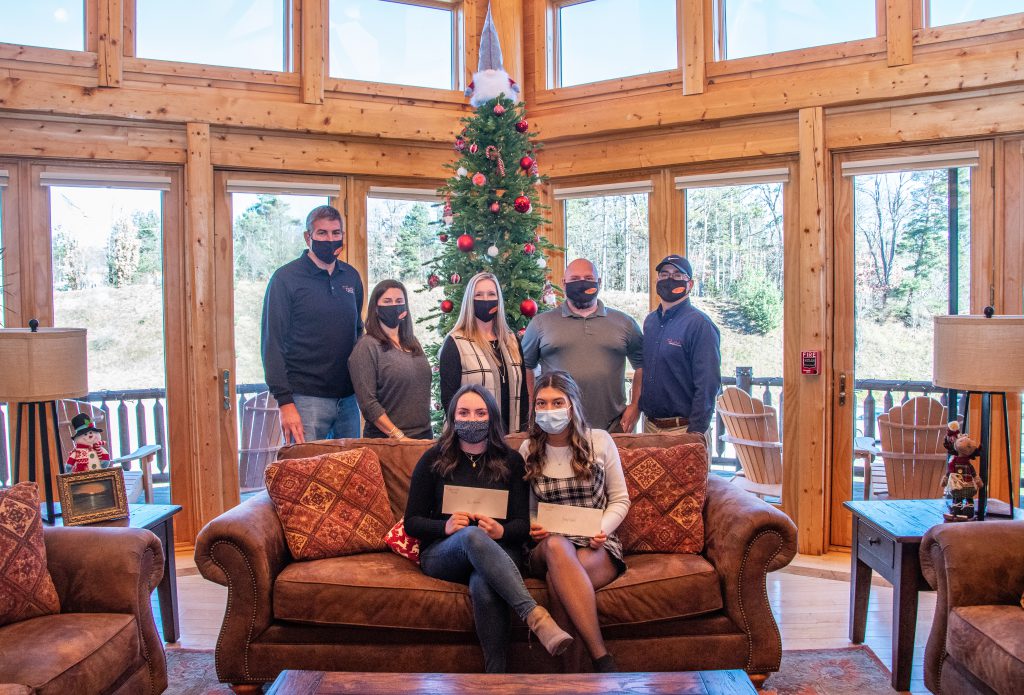 Jaclyn Jacobs, a senior from Northern Garrett High School, plans to attend a four year university this fall majoring in accounting. Ultimately, she plans to pursue a law degree. Jaclyn has given back to the community in a variety of ways. One of her endeavors is participation in the Deep Creek Lions Club Blind Skier Program. She also founded the Rotary Interact Club at Northern. It is a youth branch of the local Rotary Club bringing volunteerism into the school. Jaclyn is an active member of the NHS Student Council and is the 2022 class committee secretary. She has been a student body mentor and a member of the Envirothon Team.
Ava Rankin is also a student at Northern Garrett High School. She plans to continue her education at Frostburg State University where she will pursue a degree in accounting. Ava is very active at school and in the community. She mentors the FIRST LEGO League, has been involved in First Robotics since 2012, and is a great supporter for the FRC Team. Ava serves on the Student Council and is currently the Student Council President. She is Vice President of the senior class and co-founder of the Rotary Interact Club at Northern. Ava has volunteered for the children's literature center at Frostburg State University and has spent time implementing GaCo STEM wayward lessons to 3-5th graders. She is an athlete and a member of the girls' varsity soccer team, cross country team, and track and field.
Isaac Upole is a senior at Southern Garrett High School. He volunteers a lot of time into the Fellowship of Christian Athletes (FCA) Power Camps. He has volunteered more than one hundred hours working as a huddle leader and assistant baseball coach. Isaac will be starting classes this summer at West Virginia University where he will be a proud member of the Mountaineer Baseball Team.
Currently, Taylor-Made is taking applications for the 2022 Bob Carney Commitment to Community Scholarship. Applications are due by June 1, 2022. Click here for more information or to apply.