Easter dinner options make holiday meal planning easy! Whether you pick-up an entire feast with all the fixings or just some sweet treats, it is a great way to show your support for local restaurants.
Keep in mind some places may close for the holiday on Sunday. Be sure to give them a call to verify their hours.
Easter Dinner Options
Trader's Coffee House
(301) 387-9246
Trader's offers lots of sweet treats for Easter Weekend. Orders must be received by April 16 at noon. Please order 24 hours in advance.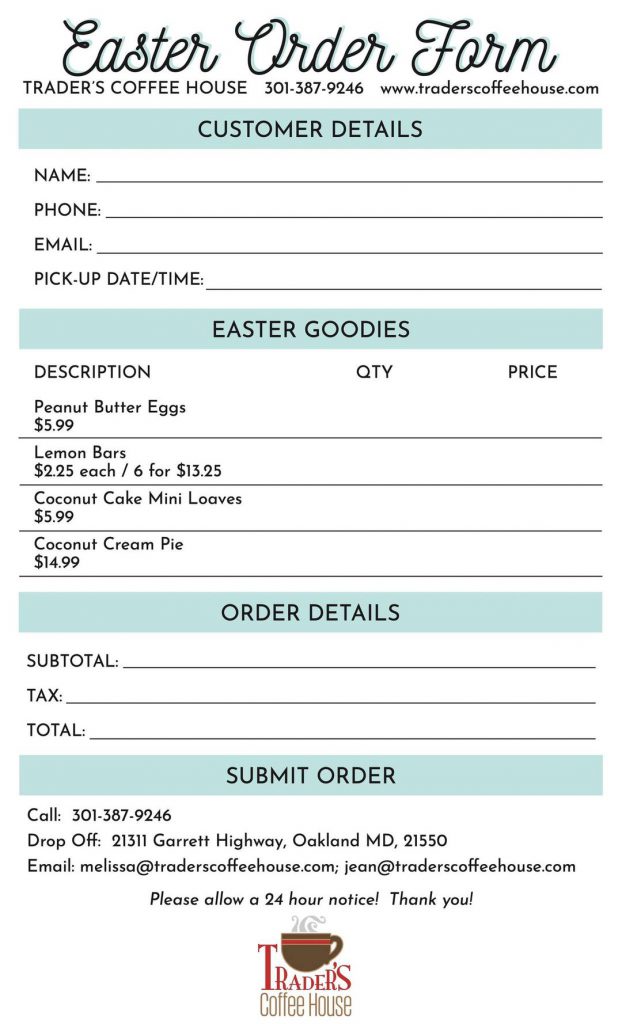 Dutch's at Silver Tree
(301) 387-0525
On Sunday, Dutch's will offer an Easter brunch buffet from 11:30AM until 8PM. They will also be serving items from their regular menu.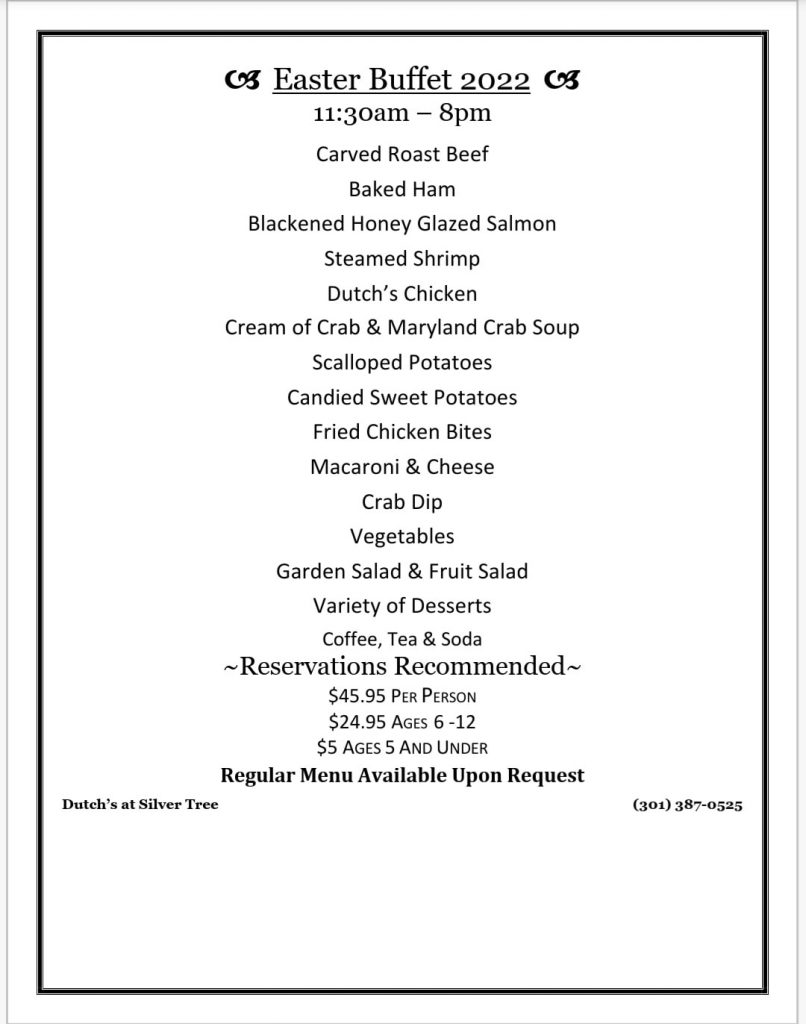 Arrowhead Market
(301) 387-4020
Get Easter dinner for 6-8 people at Arrowhead. Make sure you order at least 48 hours in advance. Meals must be picked up by 2PM Sunday.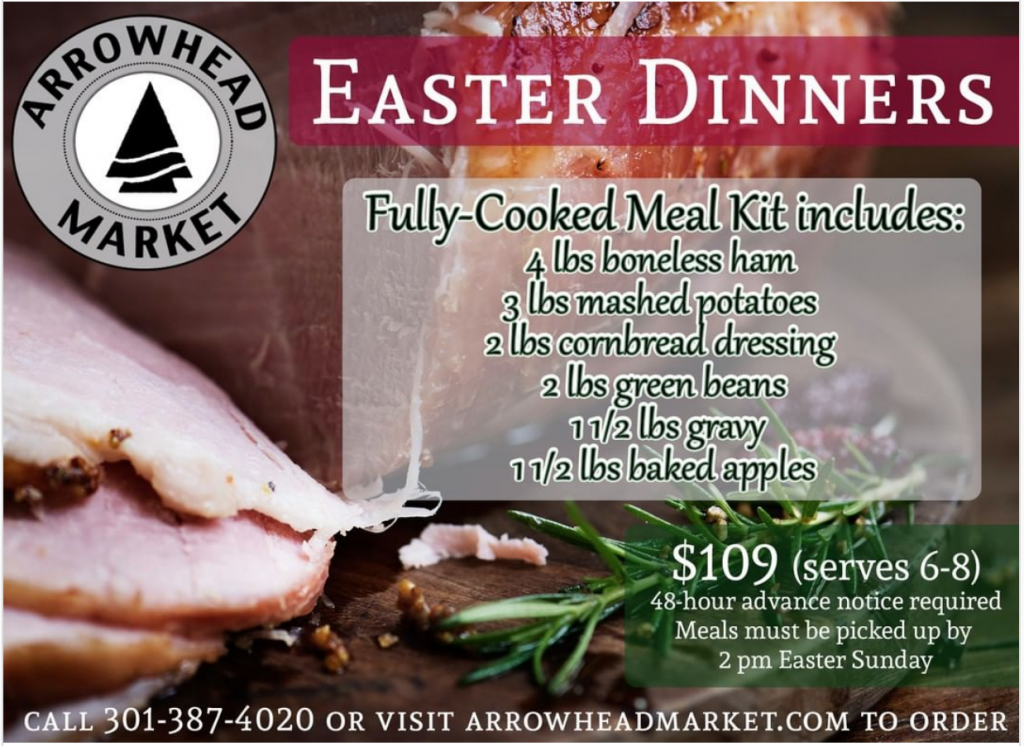 The Rolling Pin Bakery
(301) 746-8500
Order your sweet treats and dinner rolls for The Rolling Pin Bakery.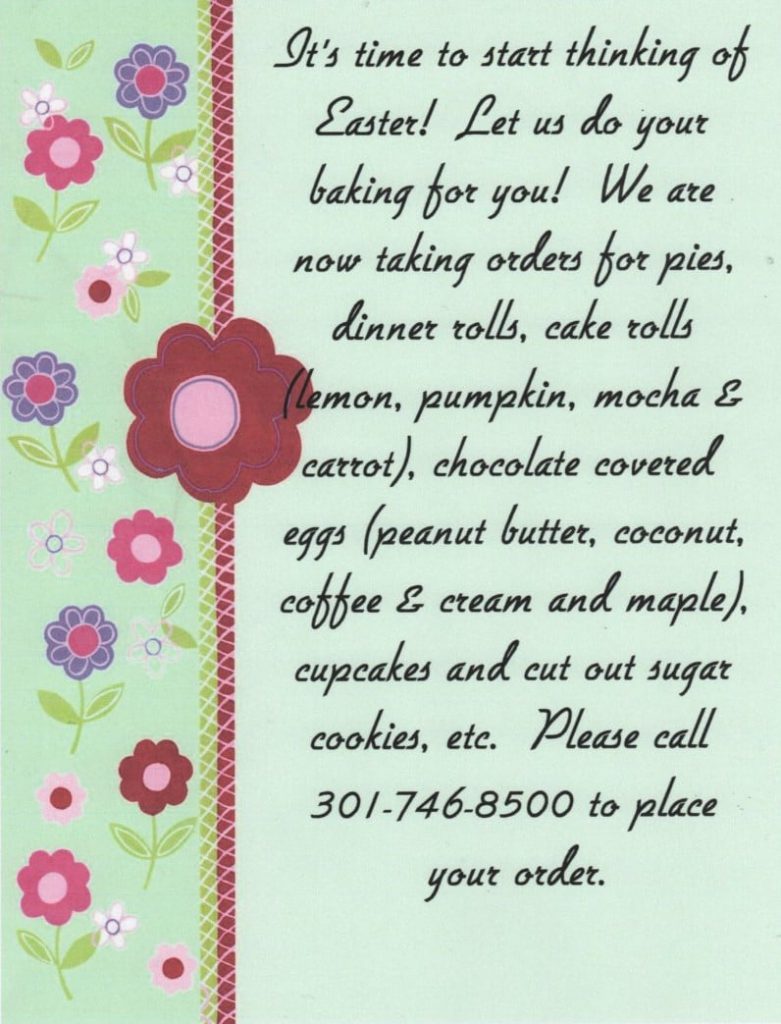 Hen House Restaurant
(301) 689-5001
Enjoy a traditional Easter buffet. Call for details and reservations.
Casselman Bakery & Cafe
(240) 442-5202