2022 Garrett County Fair Dates: July 30th – August 6th
This year is the 65th anniversary of the Garrett County Fair and to mark that milestone, I put together a Top 5 list of things you absolutely have to do.  As a native of the Deep Creek Lake area and longtime fair attendee, I feel I'm more than qualified to point out some of the best things about this favorite summer event.
Let's get to it! (In no particular order, by the way).
Take the kids on a tour of the animal barns.  From fuzzy bunnies to porky pigs, a walk through the barns will elicit lots of smiles from the little ones.  The animals are shown by local kids, many of whom are involved in 4-H.  Often times they are on hand to answer questions and share information about farm life.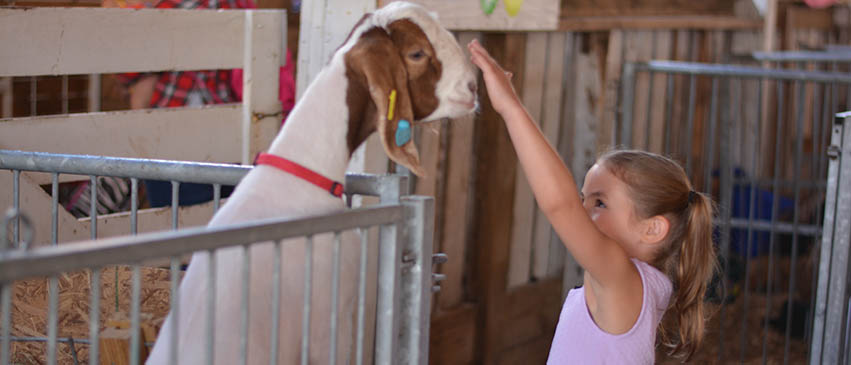 Enjoy the view from the Skywheel.  A focal point of the fair, the Skywheel gives you the opportunity to take a break from the hustle-bustle of the fairgrounds below you.  You can enjoy beautiful views of Deep Creek Lake and Wisp Resort, so be sure to bring your camera!  The lake and mountains make a great backdrop for vacation photos!
INSIDER TIP: In the evening, it's the perfect spot to watch the sunset.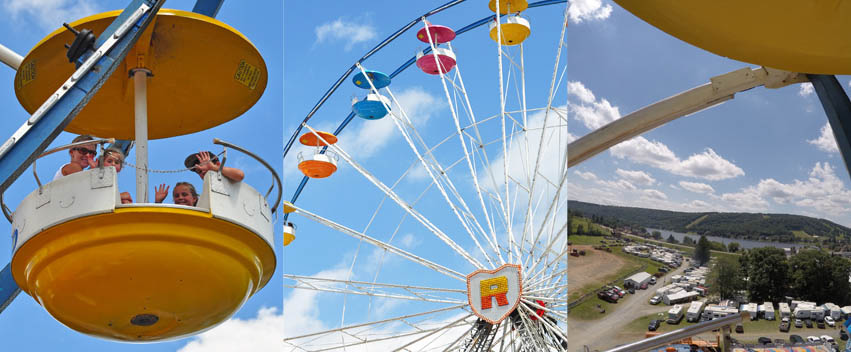 Check out events at the track.  Events like mud bogs and tractor pulls capture the attention of kids and adults alike.  The big finale is the demolition derby on Saturday.  It's the last night of the fair, so it's important to go out with a BANG (along with a smash, a few crashes…you get the picture).  Pick your favorite car and cheer them on to the final round.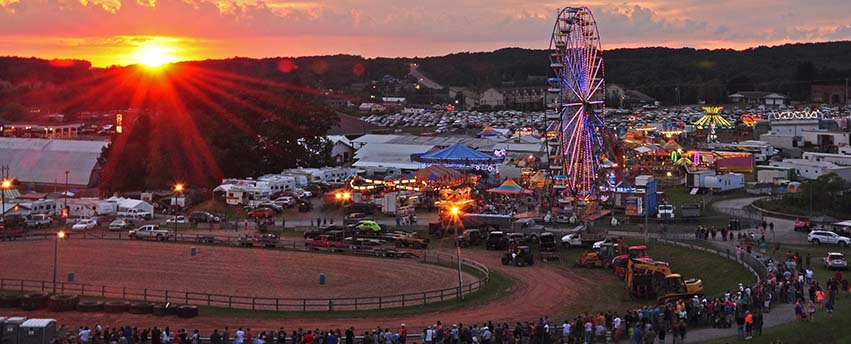 Eat!  Food is hands down my favorite thing about the Garrett County Fair.  Local organizations cook up lots of delicious treats and use this as an opportunity to raise funds that will support them throughout the year.  Plus, there are vendors offering deep fried Oreos, decadent funnel cakes, and gooey caramel apples.
INSIDER TIP:  While I recommend trying to hit them all, there are a couple highlights that you don't want to miss.
Rotary Fries – These are a local tradition, so you have to stop by the Oakland Rotary Club booth to get these hand-cut french fries – like boardwalk fries only better!
Hand-dipped Ice Cream – Stop by the Farm Bureau booth to cool off with a couple of scoops of pure joy.  Personally, I recommend their chocolate milkshakes.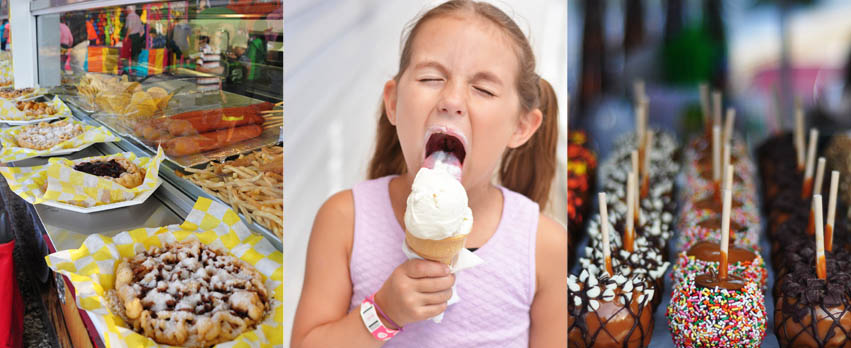 HAVE FUN!  From rides and games to sweets and treats, there are a million ways to make memories with your favorite people at the Garrett County Fair.  It is a classic summertime event that reminds you that you're a kid at heart.