The best part of any vacation is spending quality time with family & friends. Deep Creek Lake holiday vacations are the perfect way to get away from it all & to reconnect with your favorite people.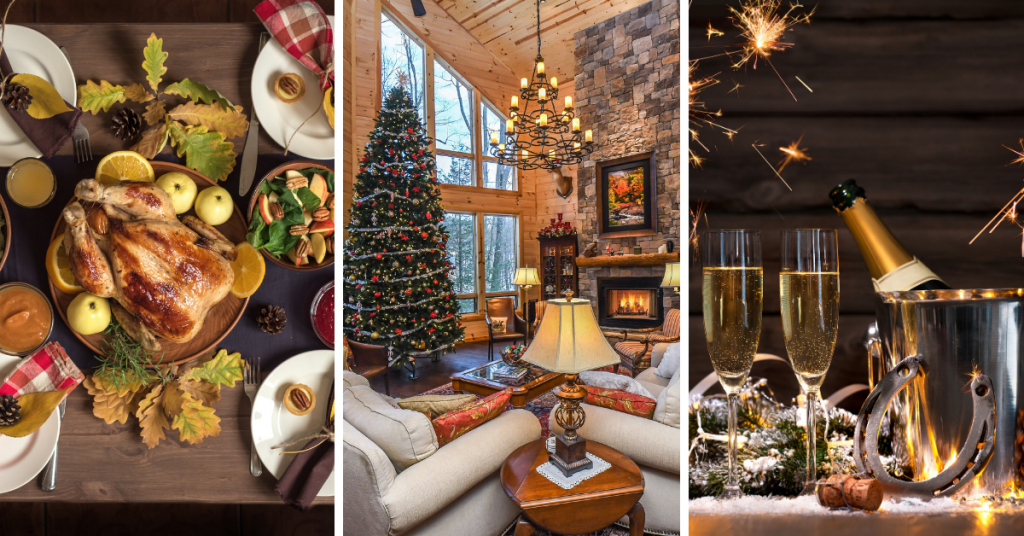 Thanksgiving at Deep Creek
Thanksgiving traditionally centers around family making it ideal for a trip to the mountains. November's crisp air creates the perfect fall vibe. Choose a Deep Creek vacation home with a fireplace, and spend cozy nights playing board games. During the day, the outdoorsy types can bundle up to explore hiking trails at area state parks.
Making a traditional Thanksgiving feast is easy. Place an order with Destination Grocers prior to arrival, and you can have all of your groceries delivered the day you check in. There are also options that take the stress out of preparing a big meal. Arrowhead Market offers homemade meals with all your favorite Thanksgiving dishes. You can also get a fully prepared dinner from Wisp Resort. Be sure to get your orders in early. If you want to dine out, many local restaurants will have holiday menus as well.
Festival of Trees
Continue reading Holiday Vacations at Deep Creek Lake