Flowers are starting to pop up for a late start to spring, trees are beginning to bud and the Deep Creek Lake real estate market is starting to wake up.
April 2018 Real Estate Update
The inventory in Garrett County grew a little to 338 homes but more importantly the sales are climbing out of the early year slump with thirty-eight homes sold in the past thirty days. Fourteen of them were lake area sales which is down over last year at this time, but still showing signs of a growing market.
The average sales prices was over $390,000 with the highest price sold being just under $1 million. Homes priced between $300,000 and $500,000 have been especially popular in the past few months. That has been a struggling market last few years as more of the higher priced homes were gathering more contracts.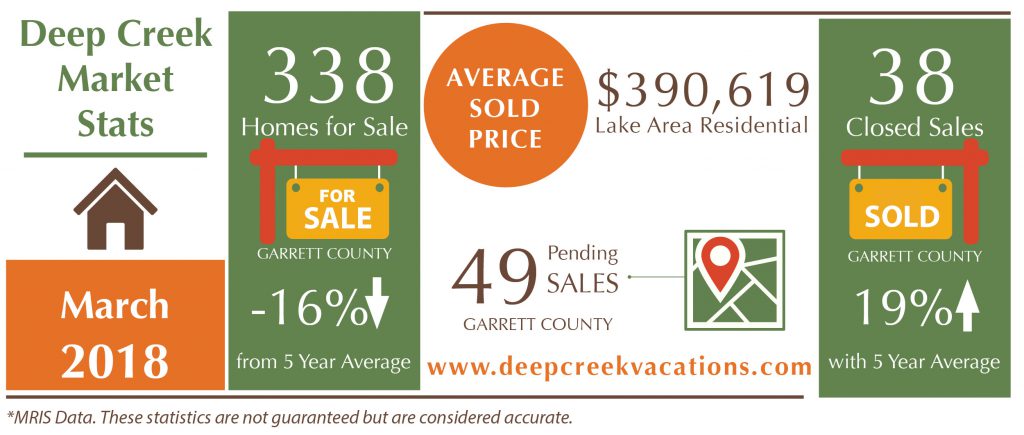 Buyer Tip
Your best source is a local real estate agent. Let them guide you in the right direction. This market is starting to pick up and information on popular websites might not be updated. Let us help you find the perfect Deep Creek Lake home.  Continue reading April 2018 Real Estate Update