Planning your Deep Creek Lake family reunion can be a lot of work. We put together some tips to make the process easier for you. That way, you can put more focus on all of the fun you will have enjoying time with your favorite people.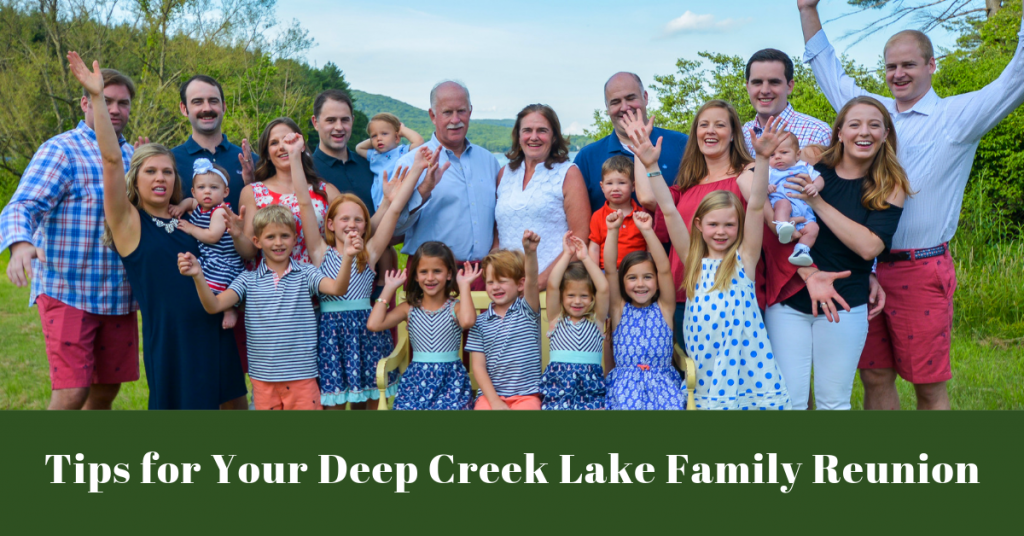 Make plans early and pick a date
The earlier you plan your Deep Creek Lake family reunion, the easier it will be to find one large home for everyone or several homes close together. If possible, make your reservations a year in advance. Your chances of getting exactly what you want in term of location and amenities when you reserve well in advance of your arrival date. Summer and winter are our peak season and offer lots of fun opportunities for outdoor recreation. Spring and fall are quieter times of year when you can take advantage of great, low rates.
Some families create a "reunion committee" to help with decision making. You can delegate tasks and make sure all of the details are covered. Google docs can be beneficial for organizing your info.
Continue reading Tips for Your Deep Creek Lake Family Reunion