We are celebrating 10 years of Deep Creek vacations! There have been many changes in the past decade, but our commitment to our guests, home owners and the community remains steadfast.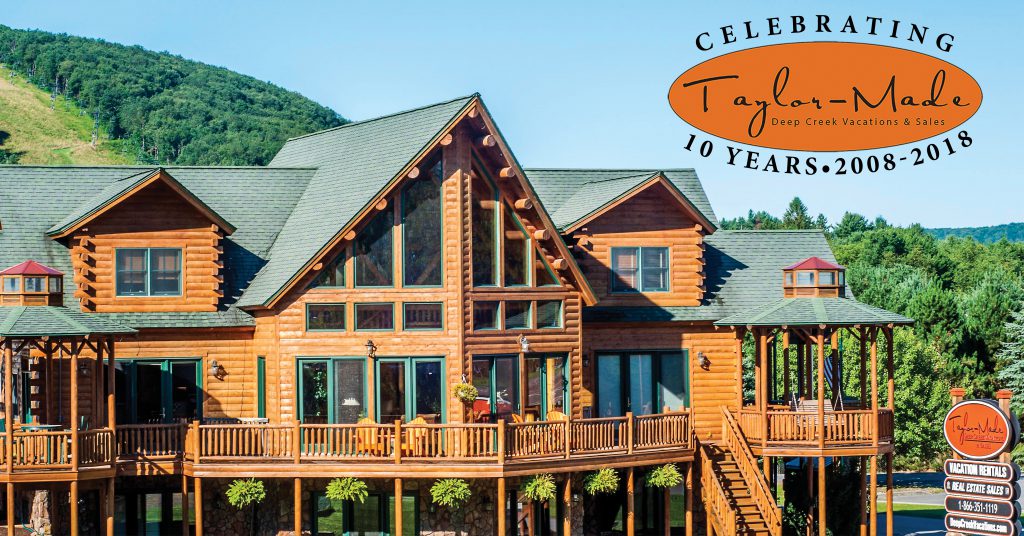 the beginning
Jodi Taylor Refosco, her husband, Joe Refosco, and her brother, Chad Taylor, started Taylor-Made in April of 2008. Each had many years of experience in the vacation rental and hospitality industries. Chad and Jodi were continuing a tradition that was started by their parents, Zachary and Linda Taylor, who previously owned a vacation rental firm.
With only one home and no employees, Jodi, Joe and Chad did everything themselves. From lawn care and maintenance to reservations and housekeeping, the trio built the company from the ground up.
They started with the mission statement "Creating Memories & Exceeding Expecations".  Their goal was to help both guests and owners create lasting memories in a place that they love while providing exceptional customer service. That is still the philosophy of the company today. Continue reading 10 Years of Deep Creek Vacations!